Redesigning care and eliminating clinical variation are critical not only to ensuring patients receive the safest, highest-quality care, but also are integral components of reducing the overall cost of healthcare — on both the national and individual hospital level. But where should you begin?
1. Engage The Medical Staff
Medical staff and executive leadership must formally and informally engage the medical staff to communicate their expectations, goals, measures, and accountability for the results of the clinical redesign effort. Hospital leadership must put processes in place that ensure physician-directed communications, listening, and real involvement in identifying, measuring, and reducing variation. This includes participation in interdisciplinary rapid design teams for high-volume DRGs or service lines to review data and understand current practice variation by physician. Trustworthy, risk-adjusted data analytics can provide insights relative to variation in resource use such as diagnostics, pharmaceuticals, and other professional resources. Administrators and medical staff leaders must partner in a style that is supportive and collaborative, creates the vision but is not directive, and rewards those who are engaged and achieve the required outcomes.
2. Ensure Accurate Data
Risk-adjusted, physician-specific clinical variation analytics form the foundation for engaging physicians to reduce clinical variation. Risk-adjusted analytics allow the design teams to understand the severity of illness of each practitioner's patient population, thus removing the concern that one physician's patients are more complex than others. Risk-adjusted analytics reduce physician resistance and further physician buy-in to study and reduce variation. It's important that clinicians and the entire improvement team receive updated analytics on a frequent and predictable basis in order to see reductions in variation and support changes in behavior.
3. Redesign Care
When it comes to redesigning care, participants in the multi-disciplinary workgroup can vary depending on the patient population in scope and the type of initiative being implemented. We recommend beginning with high-volume, high-cost DRGs, and the physicians who provide care for those specific patient populations. The process should include the other key factor of where you think you will be successful to start. Additionally, we include representatives from those departments showing the greatest variation in care within the focused patient population. This often includes representatives from Nursing, Pharmacy, Imaging, Lab, and Case Management; however, it could include others depending on the patient population in focus and the types of clinical variation occurring. It's also appropriate to include representatives from any existing groups responsible for developing clinical pathways, implementing quality initiatives or aligning treatment protocols with best practices. Equally important is how these protocols are developed and implemented throughout the organization.
4. Embed The Change With Protocols, Order Sets, And Pathways
An effective strategy to manage variation in practice includes the development and adoption of evidence-based protocols, related order sets, and/or pathways. Reviewing excess days per discharge, average cost per DRG, and strategic quality metrics by DRG and specialty will help target where to focus the efforts. Successful organizations engage key physician and nursing stakeholders, as well as representatives from pharmacy, therapy, and other experts, as needed, in the development of these protocols. Multi-disciplinary teams review cost and quality data to redesign care processes, reduce utilization, and reduce cost per DRG and physician. Protocols need to be reviewed annually and revised to reflect current best practice. Although these are very important tools in the effort to increase standardization and reduce variation, just having them is not enough. The process to develop, implement, maintain and update the protocols are important to organizational adoption. And measuring adherence is key. Impacted clinicians must believe that the evidence for the practice is valid, and that the organizational processes for implementing and updating them are timely and accurate. Only then can you expect clinicians to increase compliance.
5. Create A Culture Of Interdisciplinary Collaboration
To create a culture of interdisciplinary collaboration with an eye toward innovation, best-practice, and early adoption, organizations must build interdisciplinary teams that encourage cross-functional discovery of opportunities to improve patient care outcomes. Regulatory bodies, such as Centers for Medicare and Medicaid Services (CMS), the Agency for Healthcare Research and Quality (AHRQ), and the Health Resources and Services Administration (HRSA) are holding organizations and clinicians responsible for interdisciplinary collaboration with a goal of patient safety and clinical outcomes. Courageous leadership across all disciplines can ensure a culture of collaboration and the transparent flow of information. In clinical redesign, dimensions of transparency include communication and hand-offs between clinicians and patients, between clinicians themselves, healthcare organizations with the public, and healthcare organizations among themselves. Successful communication facilitates the timely progression of care and safe transitions to the least restrictive venue of care.
---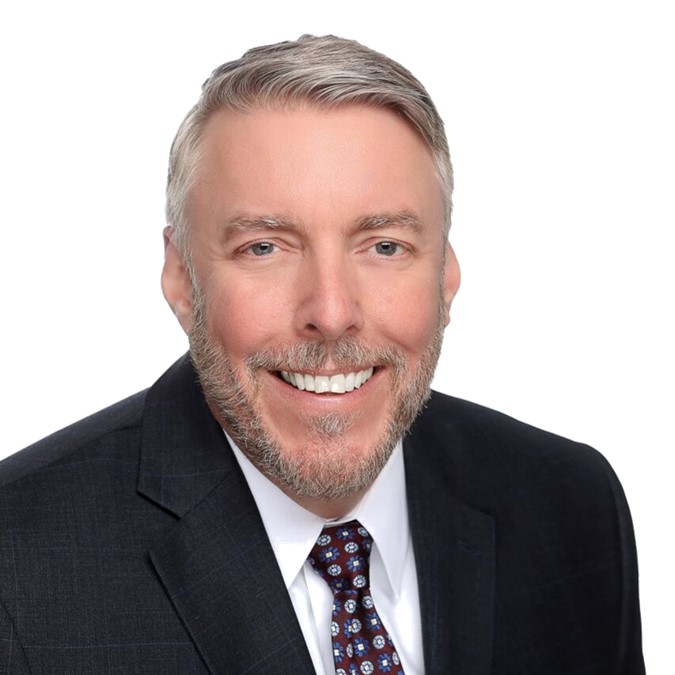 Mr. Malone is a senior manager with GE Healthcare Partners with more than 25 years as a management consultant, executive coach, operations leader, and HR executive. He has significant experience leading change in the healthcare industry in both the United States and United Kingdom. In addition to his work in the healthcare industry, Mr. Malone has held leadership positions in human resources and operations in the professional services and insurance industries.