By Peter J. H. Scott, PhD, Associate Professor and Director of PET Radiopharmacy, University of Michigan
At the University of Michigan PET Center, we upgraded our 18F-FDG production capabilities from TRACERlab MX FDG modules to FASTlab™ 2 synthesizers in Spring 2017. Our goal was to futureproof our FDG production capabilities, improve patient throughput in the nuclear medicine clinic and expand the number of batches of FDG we can manufacture each day to begin supplying outside imaging centers.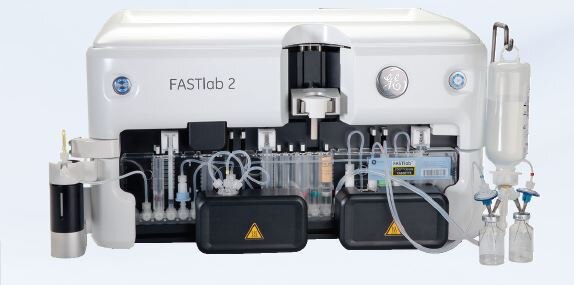 The transition from TRACERlab MX FDG modules to FASTlab 2 was seamless. Replacement of both modules was completed within seven business days and documented in our annual report to the FDA. Since we began using it to manufacture 18F-FDG, FASTlab 2 has proven to be a robust and reliable platform with an uptime greater than 99%. Our capacity has increased to 200% of our previous levels while also reducing patient wait times by 50%.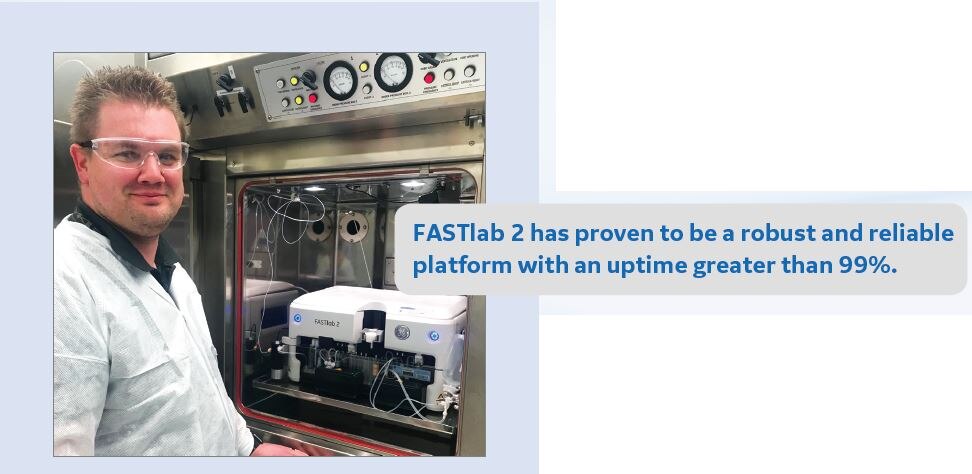 Our end-of-synthesis yields for FDG have increased to 70% (compared to 36% using the TRACERlab MX FDG), workflow and inventory management have been greatly simplified and patient wait times for FDG scans have been cut in half from four days to two days. During the first year of operation, we have manufactured about 500 batches of 18F-FDG with FASTlab 2, which all passed quality testing.
The upgrade to FASTlab 2 and Duo cassettes doubled the FDG production capacity of our lab from two to four batches per day, without the need to install new hot-cells. For the first time this has allowed us to enter into discussions about providing FDG to customers outside of the University of Michigan, and we hope to sign the first such agreement this year.
We have been very satisfied with our upgrade to FASTlab 2 at the University of Michigan PET Center. It has been a positive experience and we find FASTlab 2 to be a versatile and powerful system for production of clinical radiopharmaceuticals.