Imagine you are the OR nurse or surgical technician setting up the sterile field for a procedure when you discover that a critical supply or instrument is missing from the case cart. You scan the physician procedure card and see the item is listed but for some reason has not been picked. The patient is lying on the table and the surgeon will be walking into the room at any time – and she will not be happy to learn that the case will be delayed or possibly postponed while you and others scramble to locate the missing piece. Most of you don't have to imagine this scenario because unfortunately we've all had this experience more times than we'd care to admit.
We all know that the apparently simple task of having the right supply or instrument available when and where it is needed for a surgical procedure is in fact not simple at all. It often involves many tasks performed by multiple staff across several departments, including vendors, materials management, central sterile services and the OR staff itself. We also know that without the ability to forecast the demand for these resources and match that demand against availability, we are leaving it largely to chance that the resource will be available when needed in the operating room. Leveraging data analytics enables hospitals to optimize scheduling and resources in the operating room.
Case Study: Addressing Gaps In Perioperative Automated Supply Inventory Management
Recently, we partnered with a multi-hospital, integrated delivery system to implement a point-of-use automated supply inventory management in the surgery suites of three of its facilities. This project was one element of an overall management initiative to improve supply service delivery to Perioperative Services, with these key objectives:
Ensure supply items are available to the operating room staff when and where they were needed
Streamline supply throughput processes in the operating room
Reassign day-to-day supply chain management responsibilities in the OR from clinicians to supply chain staff, enabling the OR staff to focus exclusively on their clinical responsibilities
While the implementation project was successful from a technical standpoint, end-users soon learned that simply having procedure scheduling and supply inventory data readily available from their respective systems was not particularly useful unless that information was somehow integrated to provide forecasting data, enabling the OR and Materials Management staff to anticipate and act upon identified inventory shortfalls and changes in scheduling volumes. Consequently, the OR staff continued to rely on tribal knowledge to forecast supply demand, often with poor results.
Seeing this, management organized a workgroup composed of managers and key staff from the OR, Central Sterile Services and Materials Management departments to further understand this information need and design a platform to provide the desired forecasting data. The group learned that neither the surgery or point-of-use inventory management systems were capable of communicating directly with each other to produce the required forecasting reporting. They decided to focus their efforts to develop a tool that would assimilate and organize scheduling and inventory data from their respective systems to produce and distribute daily supply forecasting information to the operating room staff.
The team selected the Microsoft Access database application as the platform for generating the inventory data analytics. Extracts were created to source scheduling and inventory updates from the surgery information and point-of-use supply inventory management systems and import them into the Access database. Queries and reports were designed and built and, following a period of application testing and validation with an end-user pilot group, the application was installed on departmental workstations and distributed for use by the operating room and materials management staff. An image of the application's menu directory is shown in the graphic below.
Data Analytics Improves Inventory Accuracy And Availability
Data analytics generated from this tool fulfilled two highly desired and critical reporting requirements:
Daily reporting of anticipated inventory shortfalls impacting cases the following day enabled the Materials Management staff to notify and work with the OR staff to secure supplies from alternate sources or identify appropriate product substitutes
Analytics of supply demand trending data compiled over time enabled the materials management staff to adjust Periodic Automatic Replenishment (PAR) and inventory refill points to achieve more stable and reliable inventory levels, reducing the spikes in inventory levels prevalent before the availability of this information.
As the OR staff began to gain confidence in the data analytics, they relied less on tribal knowledge and increasingly on the information provided by the analytic tool. With that, we also saw a reduction in behaviors such as supply hoarding, which have a negative impact on supply availability and inventory level accuracy. The graph below represents the OR supply fill rate following implementation of the analytic tool. The results from Day 1 through Day 10 reflect the general volatility of supply availability levels prior to the use of the tool. As the OR and Materials Management staffs gained proficiency with the tool and use of the forecasting data, fill rates were improved and stabilized in Days 13 through 28, with one exception. Please note that the fill rate measures shown below were taken over a three-month period.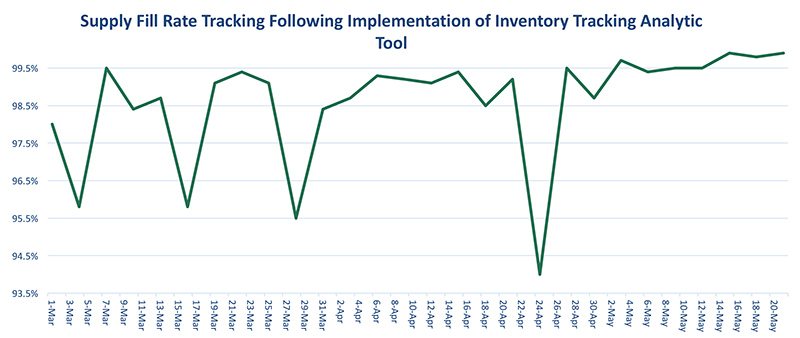 Lessons Learned
As with any system implementation project, our team came away with several lessons learned:
Before embarking on this type of project, it's important to assess the availability and status of clinical and operational requirements within the organization; we've consolidated these requirements into a

Data Modeling Checklist

to help other hospitals and systems
A multi-disciplinary project steering committee was essential to the success of the project in establishing analytic data priorities and maintaining the development team's focus
Begin with small, focused initiatives to shorten the development and product delivery cycles and build rapid team competency
Early operational successes resulting from the use of the analytic data fosters staff confidence and reduces reliance on group tribal knowledge
As with the inventory forecasting data, future data analytic development initiatives must demonstrate clear quality, operational and/or financial value to gain approval for development

---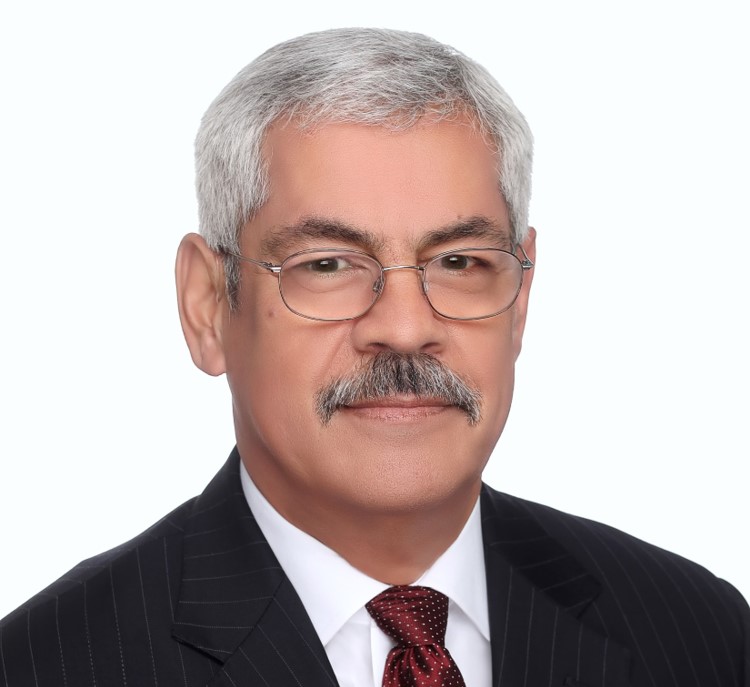 Mr. Martin is a senior manager with GE Healthcare Partners with more than 20 years of financial and clinical experience with operational responsibilities for patient care delivery, fiscal management, staff development and government, and regulatory compliance. His collaborative approach guides clients through the complex process of optimizing existing technology to meet healthcare's Triple Aim: increase operational efficiency, improve the quality of patient care, and decrease the costs of care.