Innova Vision
---
Image fusion isn't just for the experts any more. With Innova Vision, everyone in the medical team can do it.
A unique guidance tool for endovascular procedures, Innova Vision is simple, quick, and precise-right from the tableside. It's the first fusion technique that provides tableside registration of 2D fluoro with a pre-operative 3D model. So you can avoid time-consuming, dose-intensive intra-operative 3D imaging. Innova Vision lets you segment and overlay pre-op CT or MR images on live fluoroscopy images to help you minimize radiation exposure to your patients and staff. Looking only at the fused images, you can position the table and the C-arm exactly where you need them, and perform live fluoroscopy only when required for your procedures.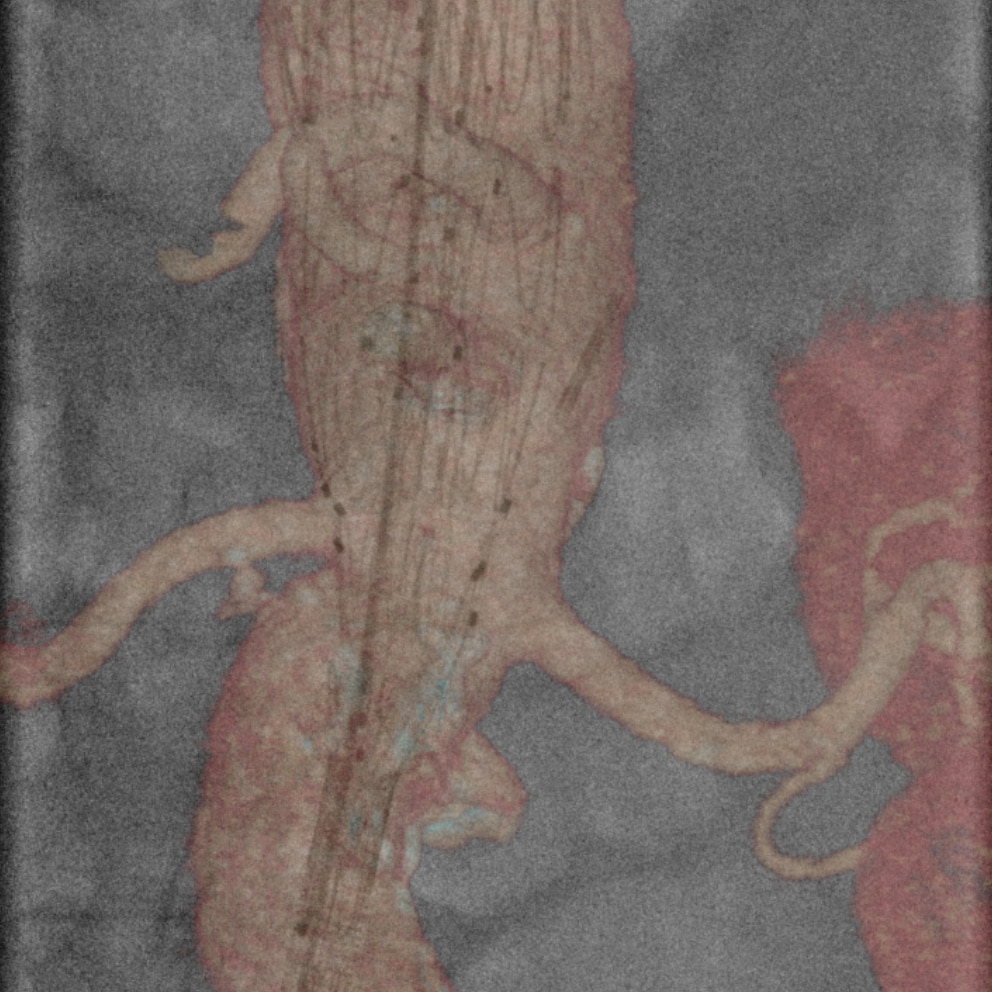 Easy enough to use routinely.
Eliminate the need for intra-op 3D images.
With Innova Vision, a fluoro shot in PA and lateral is sufficient to create the fused 3D model. There is no need for intra-operative 3D acquisition to fuse the model on the live image, so you can avoid time-consuming, dose-intensive intra-operative 3D imaging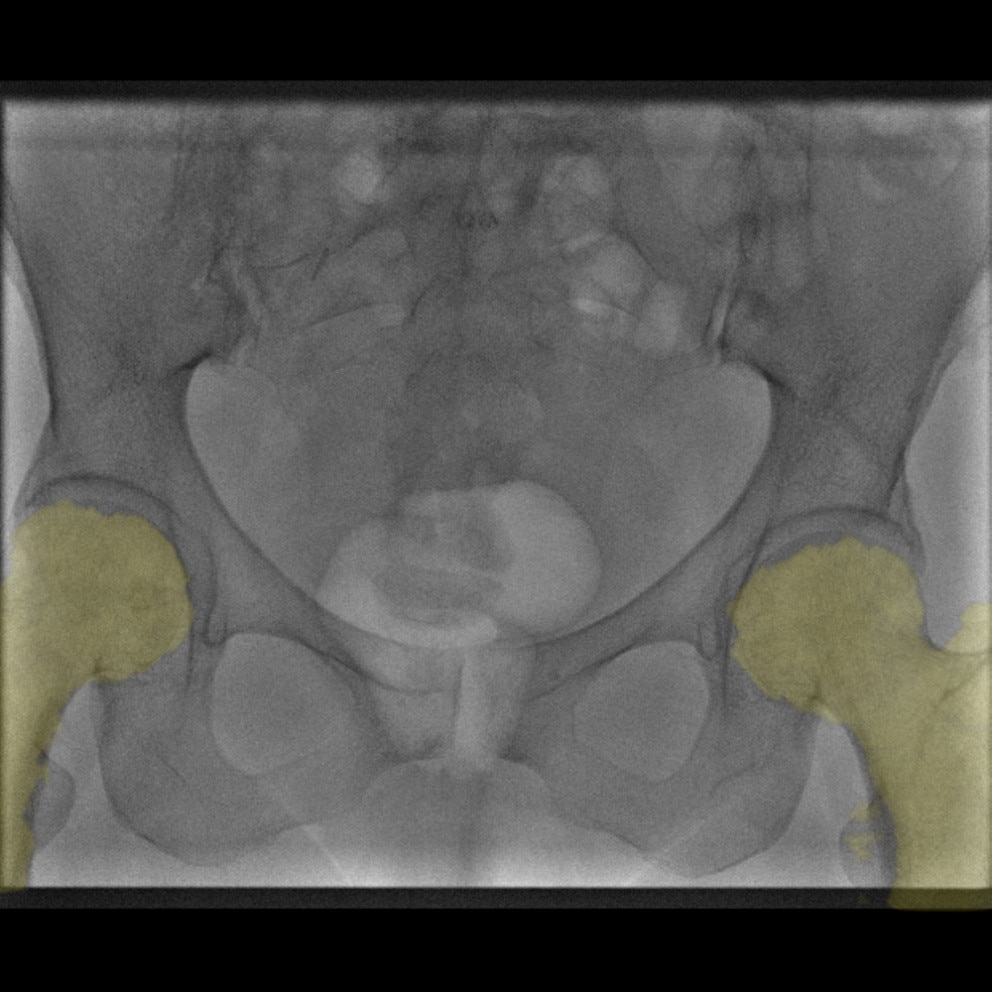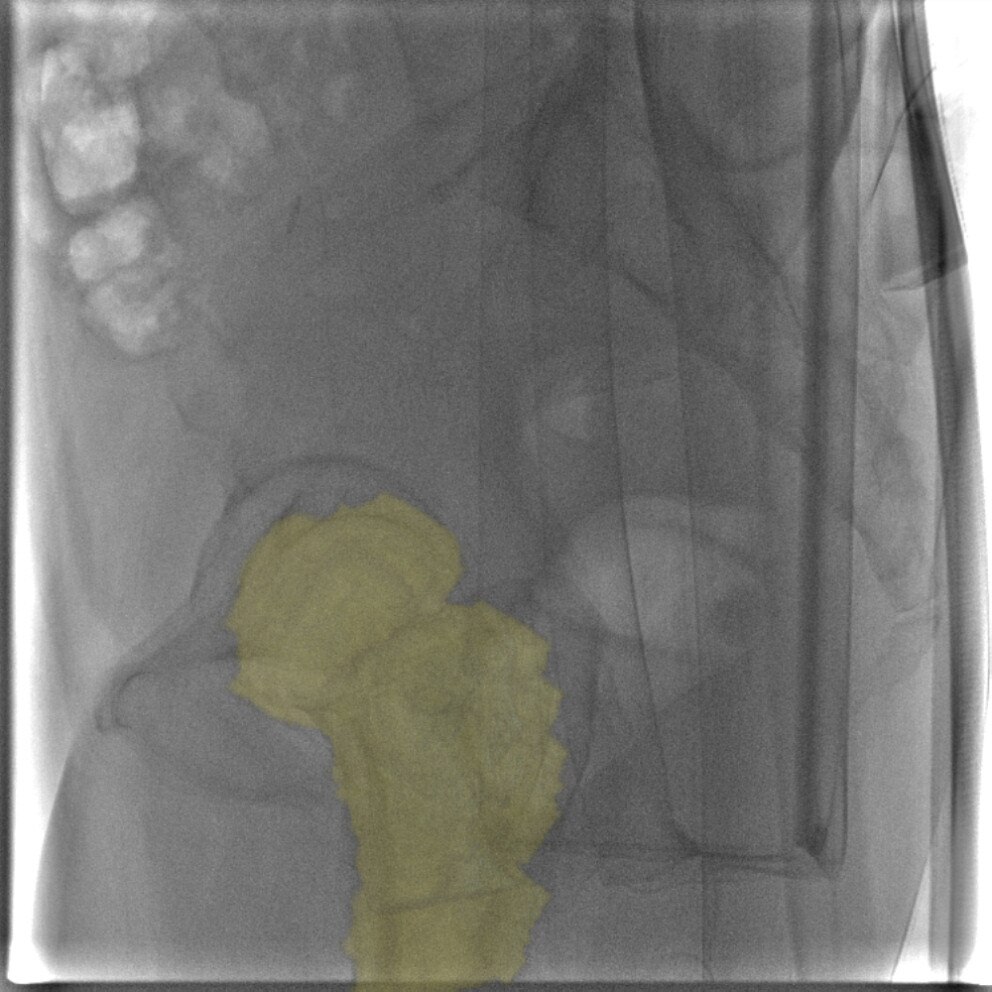 Match your regular procedure workflow with complete tableside control.
Select your sub-volumes, zoom and roam on images, adjust model transparency easily and conveniently--right from the tableside. With the BackView you can see the 3D model from the opposite side without moving the gantry to have a clearer view in case of anatomy overlay.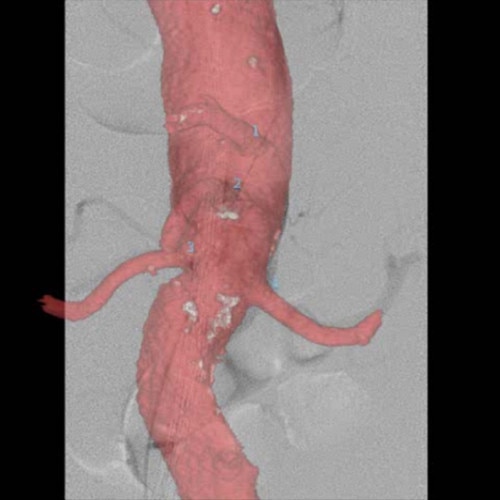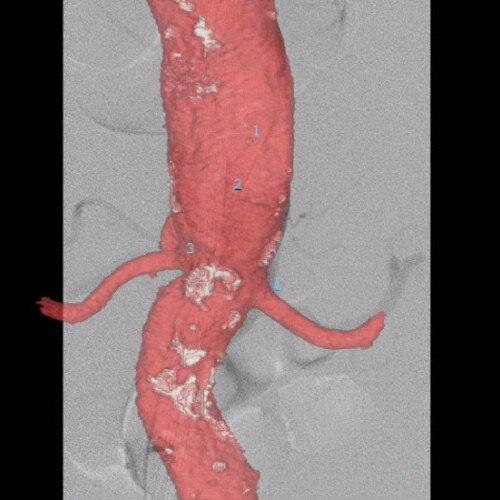 Precise enough to trust every time.
Maintain precision throughout the procedure.
Check the accuracy of the Image Fusion by injecting a small amount of contrast. If needed use Dynamic Registration to fine-tune image registration quickly and easily directly from the table-side and compensate for patient motion and aorta deformation.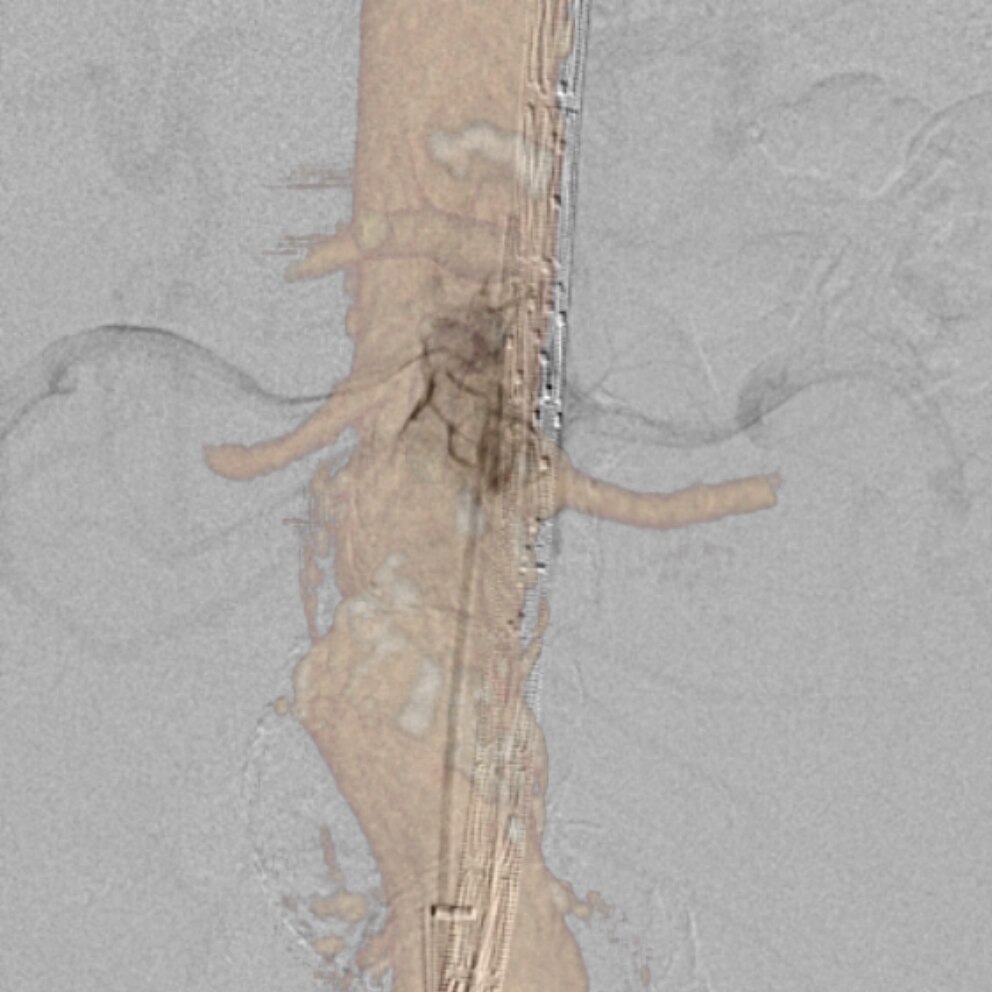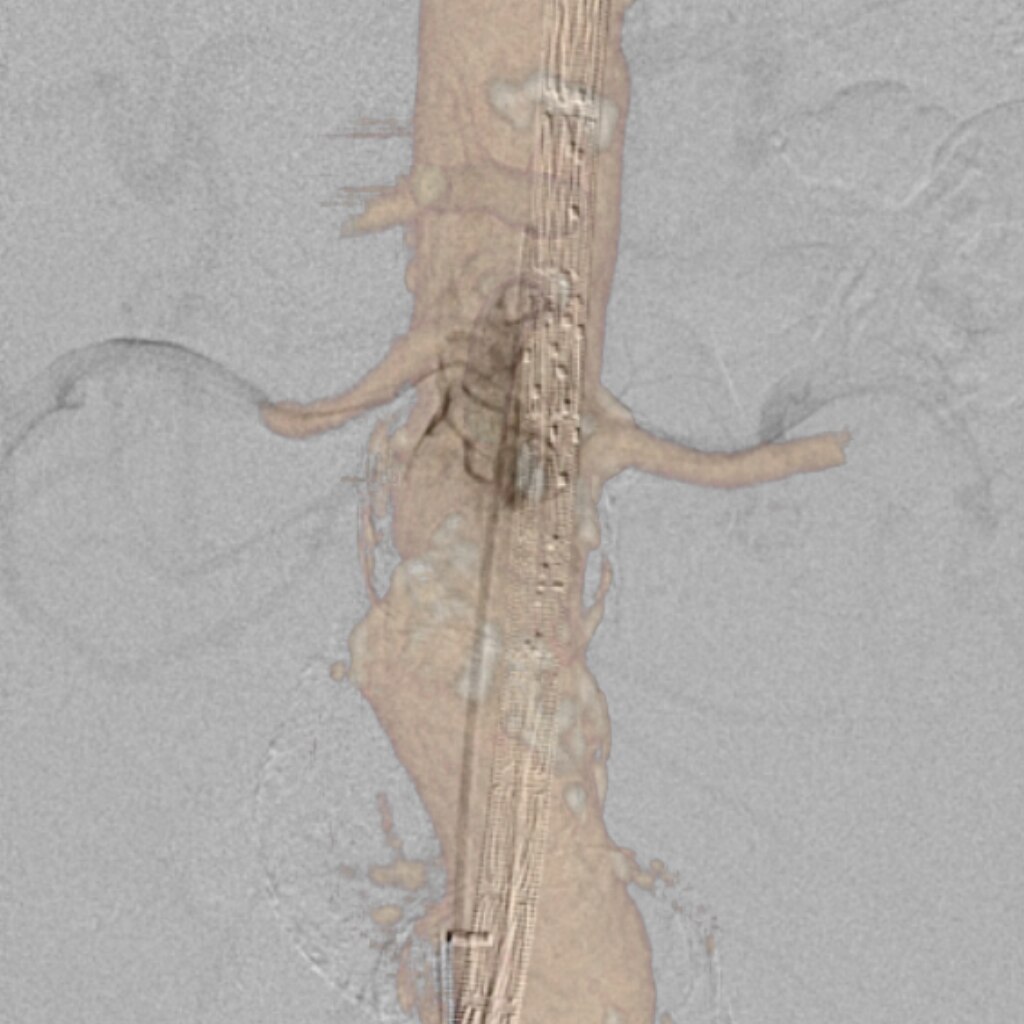 Adjust the system position from the 3D model.
Move and position the table and the C-arm just by looking at the 3D model without performing fluoroscopy before starting the actual procedure.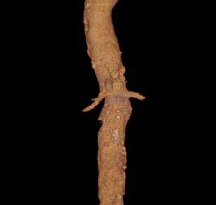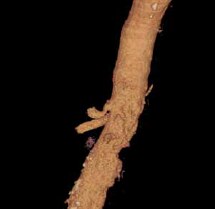 Features
Overlay 3D models from CT, MR or 3D rotational images on live fluoroscopic image. 
3D models acquired in GE interventional suite are automatically registered when exported on live fluoroscopic images.
Directly register CT and MR 3D models with only 2 fluoroscopy views for efficiency in procedure time and dose.
Registration is adjusted in real time along the procedure, following the movement of frontal gantry, source-to-image distance, field of view, image flip, and table motion.
Correct patient motion at table side or in control room.
A variety of tools enhance visualization and guidance capability:

With Backview visualize 3D model from the  opposite side without losing registration on the fluoroscopy and moving the gantry:
Adjust 3D model opacity and brightness to fit your preferences
Display user-defined landmarks
Digital Zoom
System Requirements
AW VolumeShare 4
In-room AW monitor
Intended Use
Innova Vision is intended to enable users to load 3D datasets and overlay and register in real time these 3D datasets with fluoroscopic or radiographic images of the same anatomy in order to support catheter/device guidance during interventional procedures.
Find More Imaging Software by Modality
Find More Imaging Software by Clinical Area