Discovery RF180* Radiography and Fluoroscopy System
One System. Designed for all.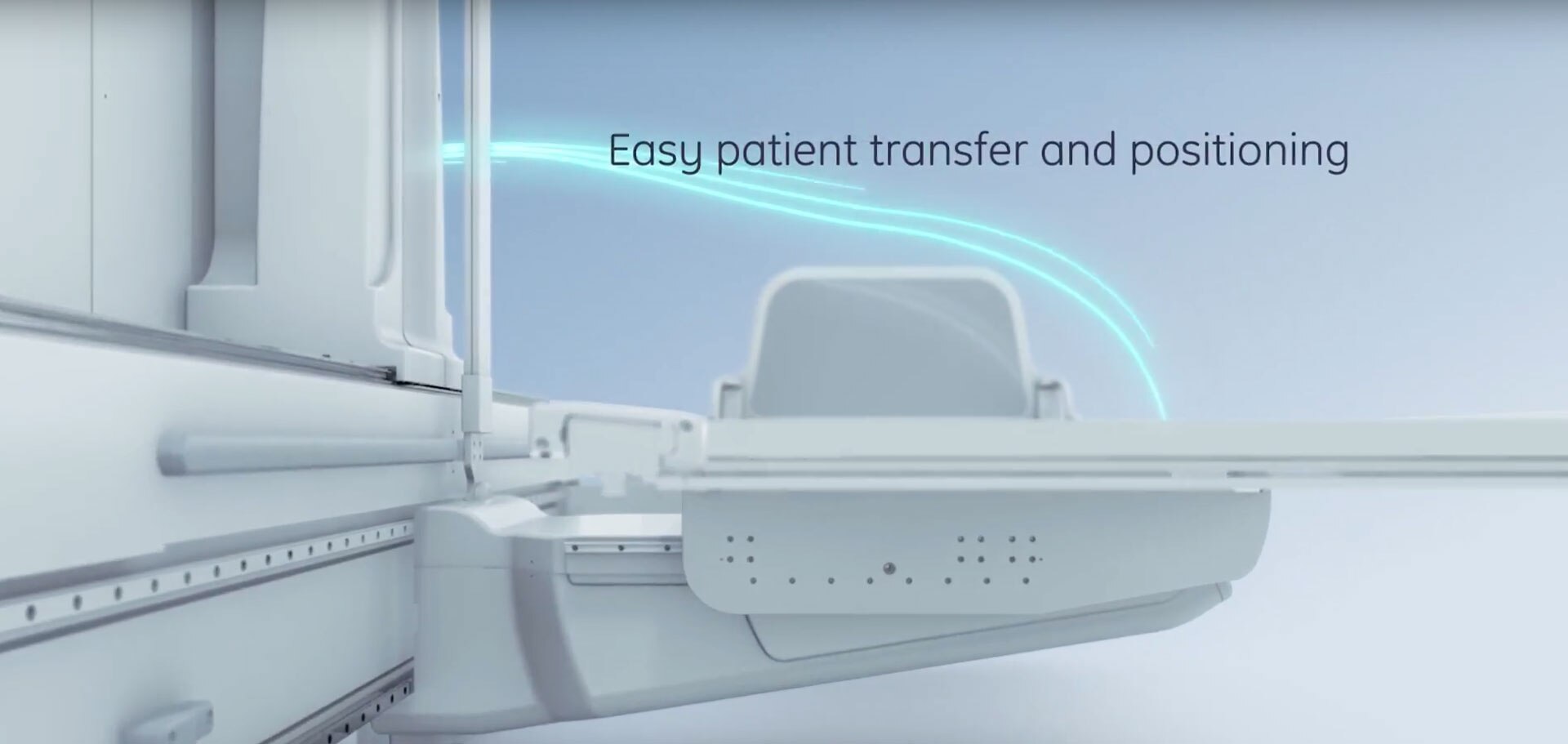 Intuitively simple. Your day streamlined.
With an intuitive touchscreen user interface and AutoRF, exam set-up is simplified. And the need to physically move equipment is almost eliminated. The large, elevating table accommodates a wide range of patient sizes and also has touch controls on the table, tube and remote. Add that the table moves in a multitude of directions, and positioning hurdles are resolved.
The Discovery RF180 has yet another benefit. True rear accessibility. Better clinician access. Easier patient transfer. X-ray streamlined.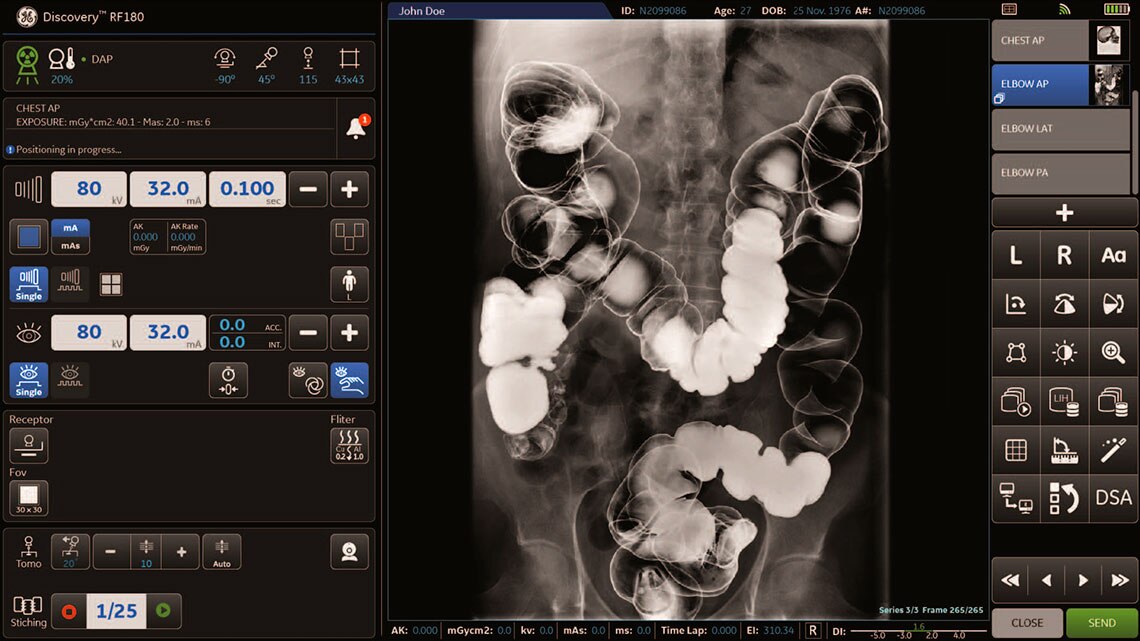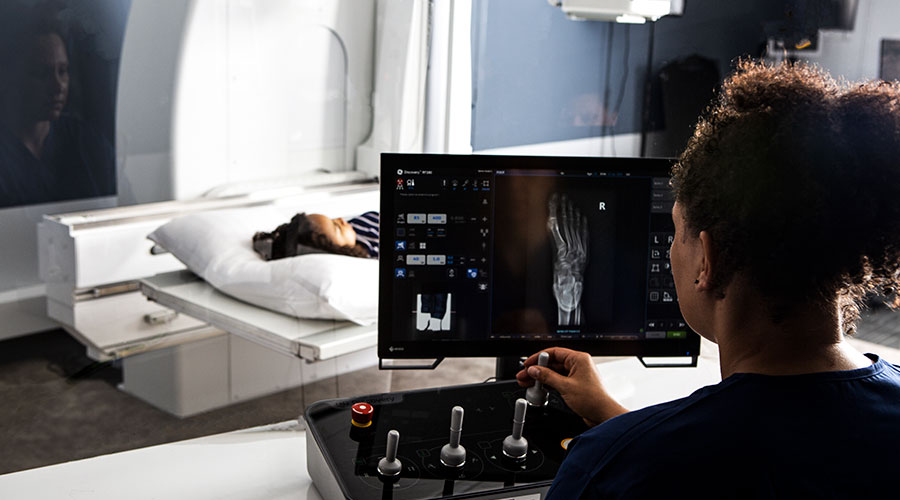 Easy. Streamlined. Clear. Productive. It's one system. Designed for all.
Meet the Discovery RF180. This powerful remote imaging system effortlessly earns respect. Simple and intuitive, it provides a streamlined clinical workflow. Technologists love the easy automated set-up. Patients appreciate the expedited exams. And, of course, physicians applaud the clarity of the images. When it comes to directors and administrators, their praise is directed at the system's productivity and versatility. It's one of the only systems in the industry that can conduct a wide variety of exams.

Performance, amplified.
If your fluoroscopy system is valued for how often you use it, then the Discovery RF180 stands strong and clear.

Designed to keep your x-ray department busy, this versatile workhorse can perform tomosynthesis, Auto Image Paste, DSA, and bariatric exams. It also includes variable SID so you can conduct chest exams without extra equipment.

If your patient population is diverse, this system holds it own. The table's 705 lb (325 kg) weight capacity helps ensure you can examine even heavier patients.

And with all this use, to help keep you running day in and day out, the Discovery RF180 features built-in access to one of the largest remote service support systems in the industry. Hello, performance. Hello, accelerated ROI. Hello, Discovery RF180.
*Discovery RF180 is not available for sale in all countries