SEER 1000 Recorders
---
Real quality doesn't miss a beat.
Every heartbeat sends a vital message, and you can't settle for just getting part of the story. Our latest Holter Recorder, SEER* 1000, is small, accurate, and easy to use. The custom app gives you visual guidance for lead placement and a clear view of signal quality. All of this can reduce the chance for poor data collection. And that may lead to fewer repeat studies.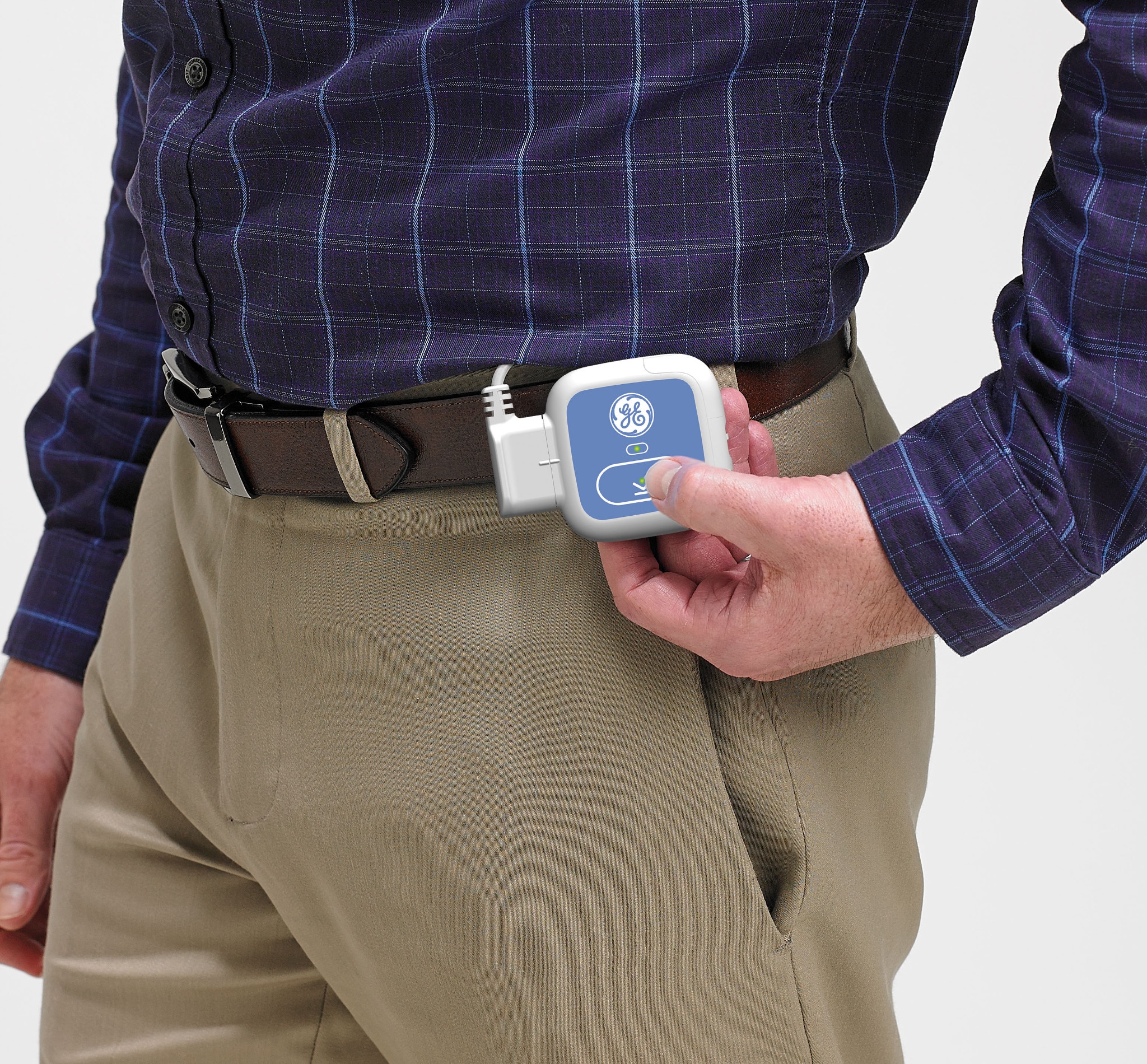 Benefits
Out of sight. Always in mind.
The SEER* 1000 empowers you to…
• Know the patient is properly connected
• Know you're performing at a high level of efficiency and productivity
• Know you have advanced dependable, yet simple technology
• Know you're making every heartbeat of every patient…count
Features
Making It simple. 
The SEER family of products offers the following features:
Custom app guides you through the hook-up process, providing you with visual guidance for lead placement and a clear view of signal quality to help reduce the chance of poor data collection 

Three different recorders for three different studies; 24 hours, 48 hours, or 7 days. In three different contemporary colors - to brighten your patients day. And yours

Slim, trim and contemporary, built around the GE tradition of "friendly" design

It's small, comfortable to wear and allows your patients to pursue their normal daily activities, while you capture the data you need
Related Content
SEER 1000 Multi-Channel Digital Holter Recorder and Wireless Applications

Download