GoldSeal Innova 2100-IQ Plus
---
You don't have to choose between high-quality imaging and dose efficiency. GoldSeal lets you have both - at an affordable price.
The GoldSeal refurbished Innova 2100IQ Plus is a fully integrated imaging system that meets a range of clinical and diagnostic imaging needs. With the 2100 you'll have excellent image quality and extensive real-time processing, along with efficient dose management. It helps you easily position patients, optimize your workflow, and be confident that you won't lose excessive field size from geometric magnification. GoldSeal offers the power, flexibility, and versatility you need at a cost you can afford.
Learn more with our GoldSeal brochure.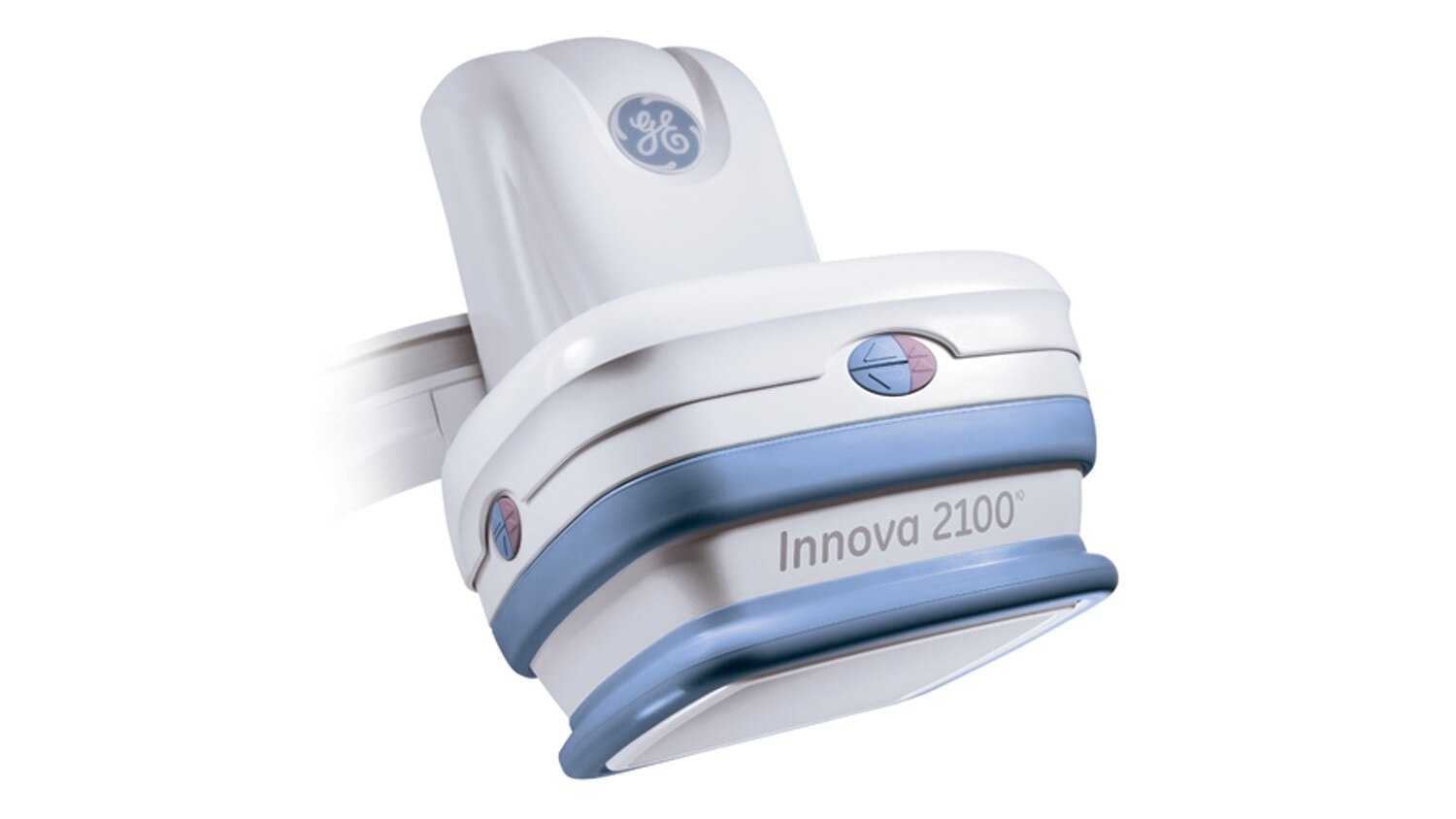 Benefits
The Innova 2100 is a fully integrated system that helps you to:
Rapidly acquire and reconstruct 3D cardiac and vascular anatomy images
Image enough anatomy without losing excessive field size from geometric magnification
Position patients with automated flexibility
Control system and images with intuitive tableside controls
Simplify stenosis analysis and distant measurements with OneTouch QA
Visualize stents easily with one-button activation
Achieve high DQE for dose efficiency
Translate a wide range of x-ray exposure intensities into digital signals without saturation
Technology
The Innova 2100 features include:
Single-piece flat panel digital detector
InnovaIQ Table
Innova 3D
InnovaSpin
Innova OneTouchQA Tableside
Innova IVUS
Stent Technologies  
DRM image processing
GoldSeal Advantage
GE GoldSeal systems offer you value and quality and a smart use of precious healthcare resources:
Selective process: Stringent selection standards ensure that only those systems with well-known and acceptable service histories qualify for GoldSeal.
Quality: Refurbishing completed by OEM factory-trained technicians who ensure all OEM specifications are met.
Same-as-new warranty: Same one-year warranty as on new systems; service contracts available.
Service/support: Online assistance with questions, local service.
Up-to-date technology: Refurbishing includes installation of latest possible software release and original OEM parts.
Training: Operation and application training available, with optional CE Tech training credits available.
Related Content
GoldSeal Refurbished imaging systems

Download