GoldSeal Innova 3100-IQ Plus
---
From cardiac to angio. On one system. In one room. At an affordable price.
The GoldSeal refurbished Innova 3100IQ Plus system is designed for a wide range of imaging to address your cardiac and interventional needs. The 3100 has a field of view well suited for a variety of vascular and interventional procedures, from neuro to peripheral exams. And the refurbished Innova 3100 also helps give you the agility for the steep angulations required for angiography.
Learn more with our GoldSeal brochure.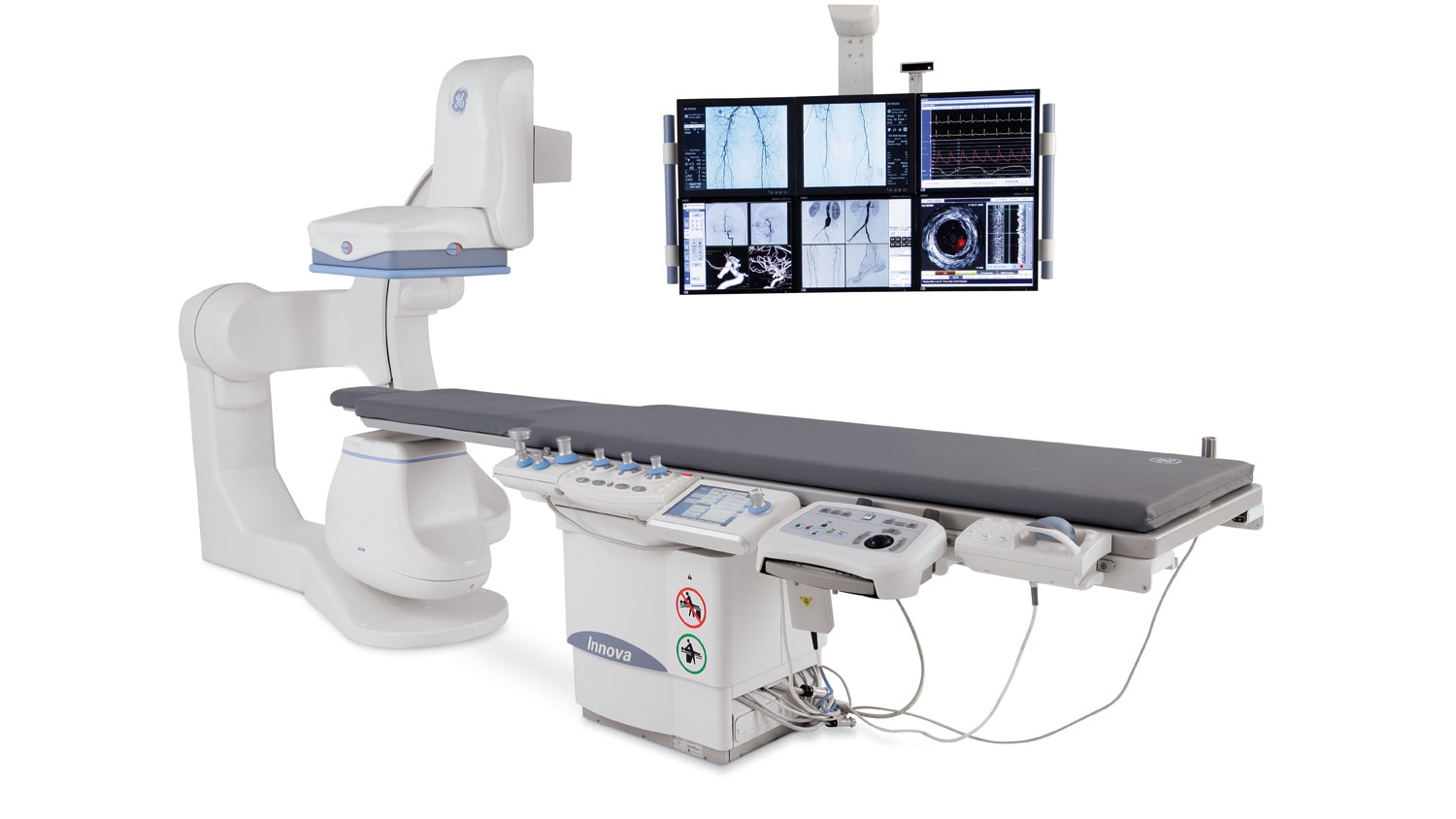 Benefits
A GoldSeal refurbished Innova 3100 helps you to:
Acquire 3D views in any anatomy.
See anatomy clearly.
Use automated dose-management tools and tableside dose-reduction features.
Increase productivity with remote connectivity, proactive system log analysis, and real-time processing.
Stay patient-focused with the innovative gantry design, versatile table, and user-friendly interface.
Technology
GoldSeal refurbished Innova 3100 features include:
Single-piece flat panel digital detector
DoseSense
OneTouchQA
Innova IVUS
Innova 3D
InnovaSpin
InnovaVision
GoldSeal Advantage
GE GoldSeal systems offer you value and quality and a smart use of precious healthcare resources:
Selective process: Stringent selection standards ensure that only those systems with well-known and acceptable service histories qualify for GoldSeal.
Quality: Refurbishing completed by OEM factory-trained technicians who ensure all OEM specifications are met.
Same-as-new warranty: Same one-year warranty as on new systems; service contracts available.
Service/support: Online assistance with questions, local service.
Up-to-date technology: Refurbishing includes installation of latest possible software release and original OEM parts.
Training: Operation and application training available, with optional CE Tech training credits available.
Related Content
GoldSeal Refurbished imaging systems

Download