Optima™ MR450w - 70cm
Caring design. Insightful technology.
---
The Optima™ MR450w system delivers productivity with uncompromised magnet technology.
It is wide-bore done right.
Thanks to cutting-edge technologies, we've advanced the capabilities of wide-bore MR by delivering both uncompromised image quality and high productivity - all with an expansive 50 cm field of view.

But it's about more than the bore. Built on a fully redesigned MR platform, the Optima™ MR450w offers a range of advanced new functionality, making it a workhorse system for practices of all sizes and specialties.

It is also extremely accessible. Its cost and capabilities make it a great choice for first-time MR customers who can make it their only scanner, as well as established MR users seeking a versatile, hard-working system. Its 1.5T field strength is the industry's best-known and most-used. And its bore diameter and field of view make MR scans accessible to more patients who need them.

The Optima™ MR450w is the right MR system in so many ways.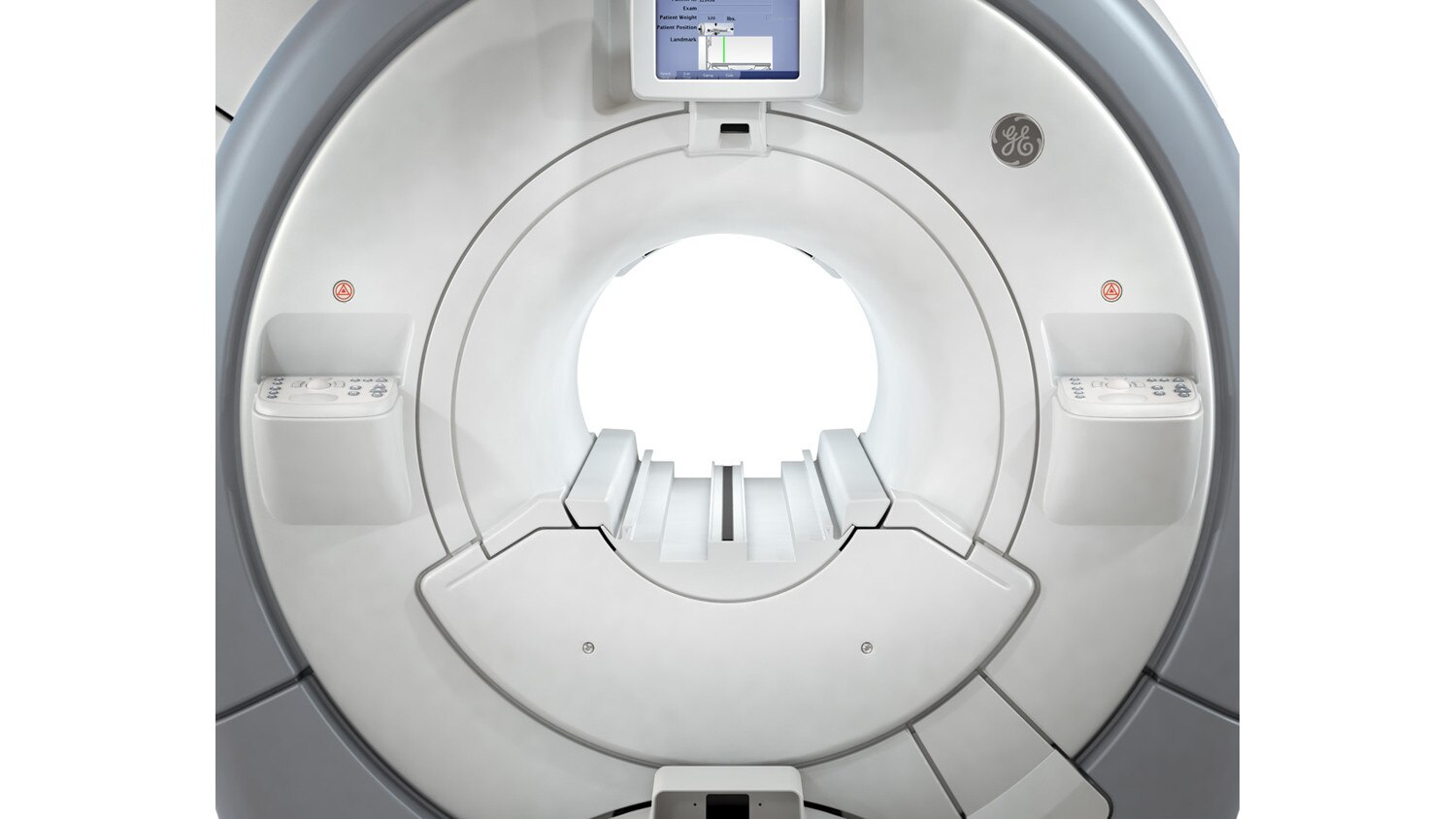 Optima MR450w
Benefits
The Right Capabilities
Advanced functionality gives clinicians the tools they need to make definitive diagnoses - and help grow practices.
The Right Experience
Exclusive ease-of-use features help make life easier for both patients and technologists.
The Right Investment
Administrators can drive new levels of productivity, scanning a broader patient population on a more predictable schedule.
Features
The Optima MR450w delivers patient comfort without compromising quality or capabilities.
It combines the benefits of a 70cm patient bore with a highly homogenous superconducting magnet and a comprehensive suite of GE software applications.

Built on an uncompromised MR platform, the MR450w offers:
OpTix digital RF system – signal digitization in the magnet room to help improve SNR.
50cm usable FOV – accommodate larger patients.
High fidelity gradients – optimized control of gradient performance to generate outstanding performance in demanding applications such as fMRI, cardiac, diffusion, and FIESTA.
Acoustic Reduction Technology (ART) – reduce acoustic noise for brain, spine, and MSK exams without compromising image quality.
SIGNA Pulse of MR
SIGNA Pulse of MR is published semi-annually by GE Healthcare and is designed to bring you the latest in MR news, clinical value, technical innovation and industry issues.
Don't miss another issue of SIGNA Pulse of MR!
View the latest issue or browse archived issues on our SIGNA Pulse of MR page.
Sign up for a complimentary subscription to SIGNA Pulse of MR!
Go Digital! Download the free SIGNA Pulse of MR App at either the Apple Store or Android Market or www.amazon.com. Now available as an application at no cost for either your Apple iPad or iPhone, Android mobile devices, or on your Kindle, the digital version of SIGNA Pulse of MR allows you to browse the latest news articles or look back through archived issues with the touch of a button.