SIGNA™ Explorer - 60cm
Outstanding 1.5T performance
---
Today's healthcare challenges are growing and becoming more specific to individual patient needs. As a result, there has been a shift in the need for outcomes-based technology that can address not just specific clinical needs, but operational and financial needs as well. For challenges like these, you need SIGNA™ Explorer, a premium, 60 cm 1.5T system.
Fueled by our SIGNA™Works platform, SIGNA™ Explorer offers exceptional image quality, high throughput, increased patient comfort and a powerful, yet simplified user-centric operation.
Take your 1.5T as far as it will go.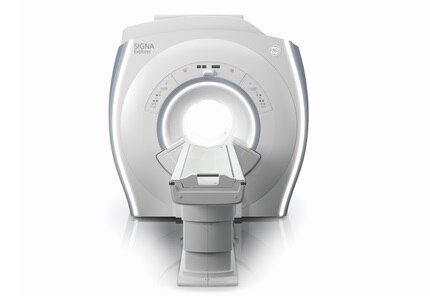 SIGNA™ Explorer Lift

Same Magnet. Next Generation MR Capabilities.
If you currently own a GE SIGNA™ LX, Excite, HDe, HDi, HDx, HDxt or Vibrant scanner, you may be eligible to upgrade to the SIGNA™ Explorer through the SIGNA™ Explorer Lift program.

Get Lifted