MR Radiation Oncology Suite
MR Radiation Oncology Suite

Our MR Radiation Oncology Suite provides the tools designed to help you better target and treat tumors through consistent patient positioning.

When combined with the advanced capabilities of wide-bore magnetic resonance imaging, our MR Radiation Oncology Suite may help you more effectively characterize disease, plan treatment options, target tumors, preserve healthy tissue and assess response to therapy. Moreover, it also helps minimize potential registration errors between MR and CT within treatment plans. We designed patient-positioning packages for a broad range of tumor treatments, including brain, head and neck, prostate and gynecological. These packages offer you the freedom to purchase only what you need now, providing the flexibility you need to meet budget and clinical needs.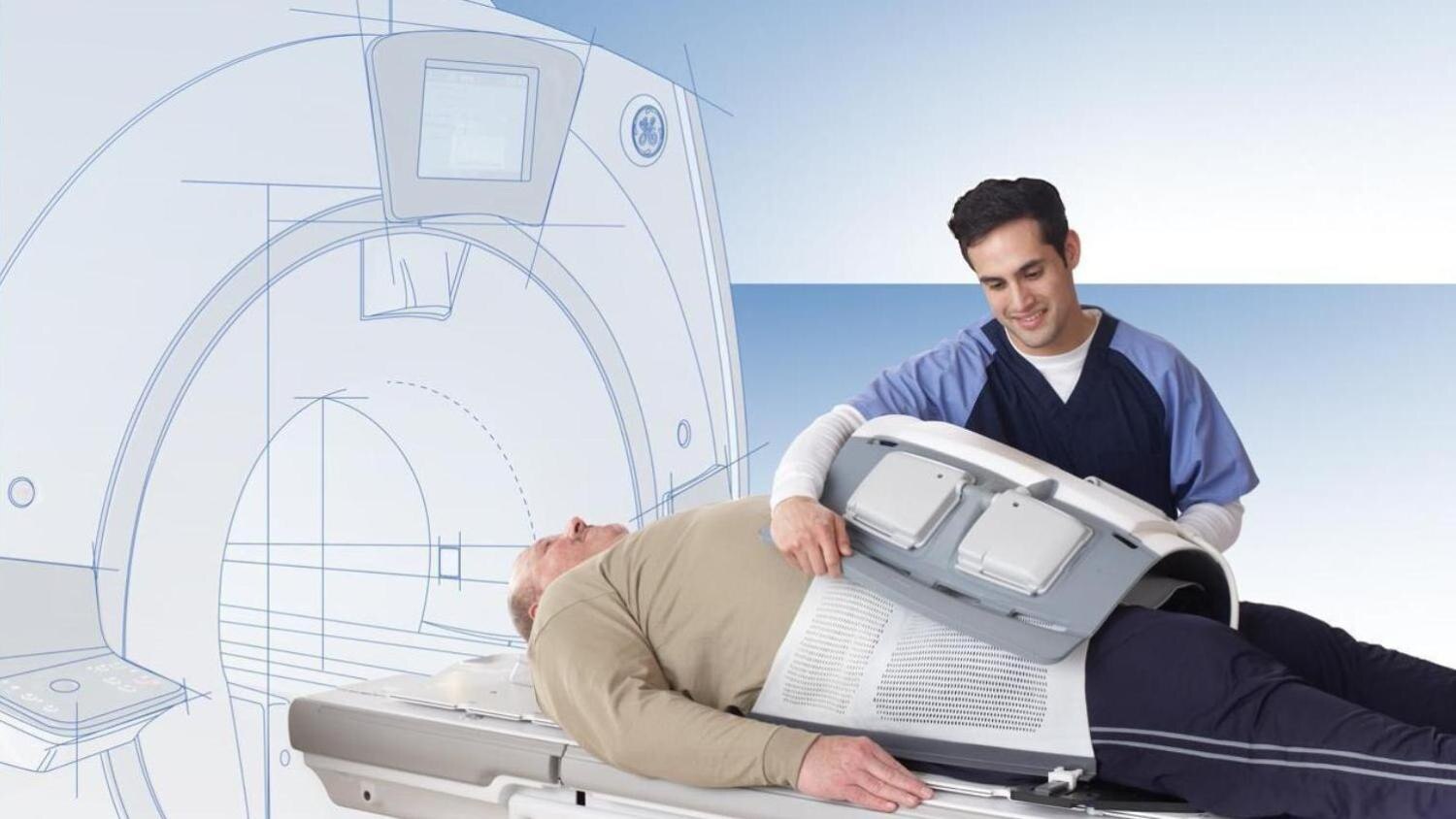 Benefits
Our MR Radiation Oncology Suite provides you with these benefits:
Ability to target and treat your patients' cancer without harming the healthy tissue surrounding it.
Allows MR imaging in the treatment position.
More effective and efficient integration of MR images into the radiation-treatment planning workflow.
Excellent spatial integrity with 3D GradWarp distortion correction.
MR image fusion to CT-based treatment plans.
MR-compatible solutions for patient immobilization.
Features
The Radiation Oncology Suite offers you these features, developed with compatibility and artifact reduction in mind:
GEM Express patient table with embedded high-density, posterior RF coil array—allows imaging of the pelvic and abdomen in the treatment position.
1.5T GEM RT Open Head & Neck Suite enables high resolution brain / head & neck imaging.
Six-channel flex coil enables high-resolution brain/head and neck imaging utilizing industry-standard Radiation Therapy masks.
Radiation Oncology positioning Insert with industry standard indexing.
MR-compatible, interloc-style, three-pin Loc-BarTM—attaches various baseplates to the table.
Head Uni-frame Positioning Package.
Type-S™ Overlay Head- and Neck-Positioning Package.
Posifix® Head- and Neck-Positioning Package.
Pelvis Positioning Package.
Kneefix™ patient leg wedge and Feetfix™ patient foot supports.
SIGNA Pulse of MR
SIGNA Pulse of MR is published semi-annually by GE Healthcare and is designed to bring you the latest in MR news, clinical value, technical innovation and industry issues.
Don't miss another issue of SIGNA Pulse of MR!
View the latest issue or browse archived issues on our SIGNA Pulse of MR page.
Sign up for a complimentary subscription to SIGNA Pulse of MR!
Go Digital! Download the free SIGNA Pulse of MR App at either the Apple Store or Android Market or www.amazon.com. Now available as an application at no cost for either your Apple iPad or iPhone, Android mobile devices, or on your Kindle, the digital version of SIGNA Pulse of MR allows you to browse the latest news articles or look back through archived issues with the touch of a button.