AirStrip ONE mobile platform
---
The AirStrip ONE® platform provides an integrated view of patient information from multiple data sources into a common user experience, enhancing communication, care collaboration and workflow efficiency. It supports mobility across the continuum of care: ambulance, ER, critical care, step-down units, clinic, office, and more. Clinicians receive a complete picture of a patient's health at the moment of care, from anywhere.
Seamless, secure, and immediate communication of clinically relevant details
Remote monitoring of patients inside and outside the hospital across all mobile devices
Support for consultation among all care team members
Integration with GE patient monitoring and MUSE™ cardiology information systems
Integration of multiple data types including monitoring data, medical history, waveforms, clinical notes, lab results and radiographic images1
AirStrip ONE comes backed by the full expertise of GE Healthcare, a proven developer and integrator of healthcare mobility solutions and a value-added partner in helping care networks improve efficiency, clinical effectiveness, and financial performance.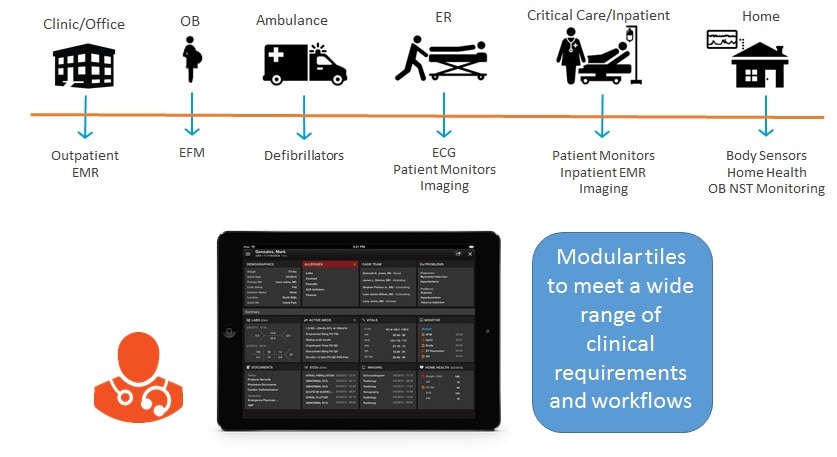 1. Imaging functionality is provided outside AirStrip.