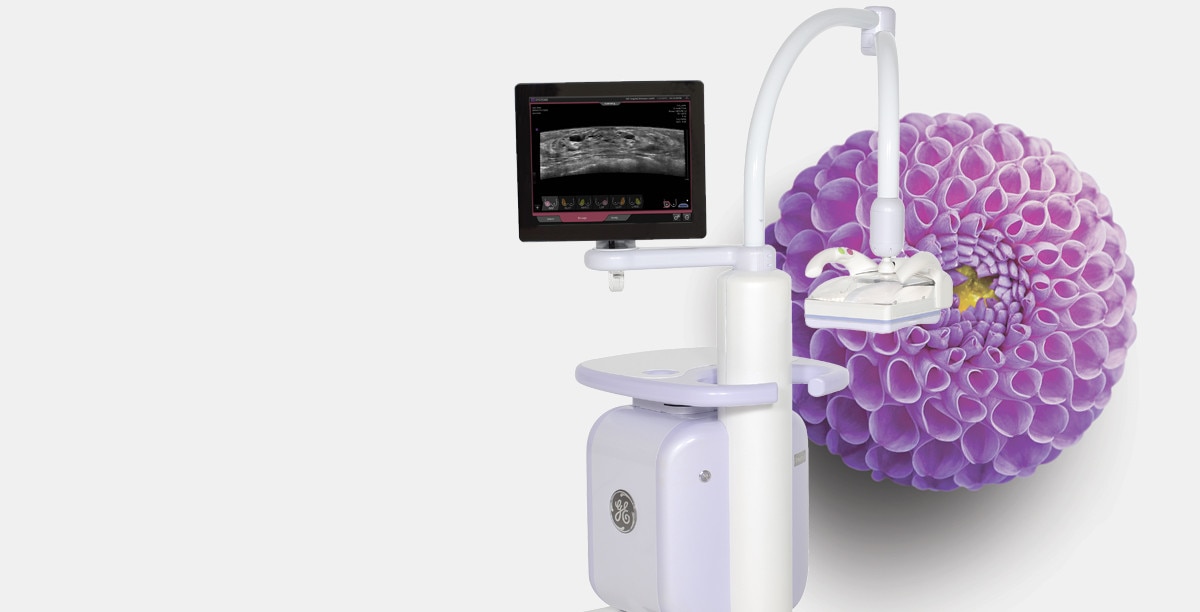 Invenia ABUS
---
Innovative breast cancer screening for women with dense breast tissue.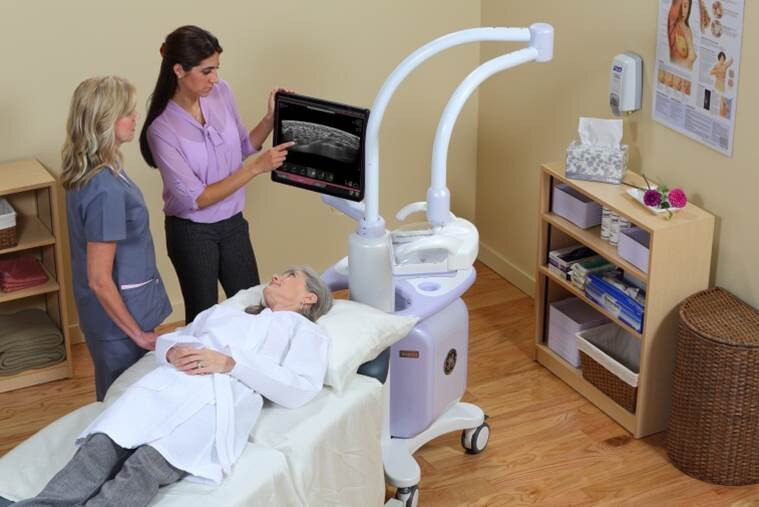 Mammography may miss over 1/3 of cancers in dense breasts.1 The Invenia* ABUS (Automated Breast Ultrasound System) is a comfortable, non-ionizing alternative to other supplemental screening options for women with dense breast tissue. When used in addition to mammography, Invenia ABUS can improve invasive breast cancer detection by 57 percent over mammography alone.2 Learn more about Invenia ABUS by downloading the brochure.
Why is Invenia ABUS screening needed?
Invenia ABUS has been proven to increase the cancer detection rate in dense breasts when used in adjunct to mammography.
Learn more about breast density by downloading a breast density informational sheet.
What are the steps in an Invenia ABUS exam?
The Invenia ABUS acquisition process uses 3D ultrasound technology to comfortably and quickly image women with dense breast tissue. Each exam takes approximately 15 minutes.
Enhanced Diagnosis - Global View for planning:
3D Volume and multiple plane access helps to stage breast cancer accurately and non-invasively prior to surgery due to the global view of the Breast5.
1. Kolb, T., Lichy, J., Newhouse, J.H., Comparison of the Performance of Screening Mammography, Physical Examination, and Breast US and Evaluation of Factors that Influence Them: An Analysis of 27,825 Patient Evaluations Radiology 2002; 225:165-175
2. Wilczek, Leifland, et.al. Adding 3D Automated Breast Ultrasound to mammography screening in women with heterogeneously and extremely dense breasts. Report from a hospital-based, high-volume, single-center breast cancer screening program. European Journal of Radiology 85 (2016) 1554–1563
3. Pisano, E.D., Gatsonis, C., et. al. Diagnostic Performance of Digital versus Film Mammography for Breast-Cancer Screening, N Engl J Med 2005;353. 1- 11
4. Boyd, N.F., Guo, H., et. al., Mammographic Density and the Risk and Detection of Breast Cancer N Engl J Med 2007, 356 (3): 227-2362
5. Grady et al: Sonographic tomography for preoperative staging og breast cancer prior to surgery. Elsevier, Journal of Ultrasound, 10.1016/j.jus 2010.07.005
1. Mandelson et al. J Natl Cancer Inst 2000; 92:1081–1087.
2. Tagliafico, Massimo Calabrese et al, Journal of Clinical Oncology 2016 34:16, 1882-1888.
3. Brem et al, Radiology, March 2015.
4. Pisano et al. NEJM 2005; 353: 1773.
5. Engmann NJ, et al, JAMA Oncol. 2017;3(9):1228-1236
6. Boyd NF et al. Mammographic Density and the Risk and Detection of Breast Cancer. NEJM 2007; 356: 227-36.
7. Arora N, King TA, Jacks LM., Ann Surg Onc, 2010; 17:S211-18.
Technology
Technology designed for screening.
From its remarkable architecture to its advanced imaging algorithms, Invenia* ABUS is engineered for automated screening. Besides increased detection, the Invenia ABUS is designed for reproducibility, ease of use and both patient and operator comfort.
Click the Tour icon above to view the Invenia ABUS Scan Station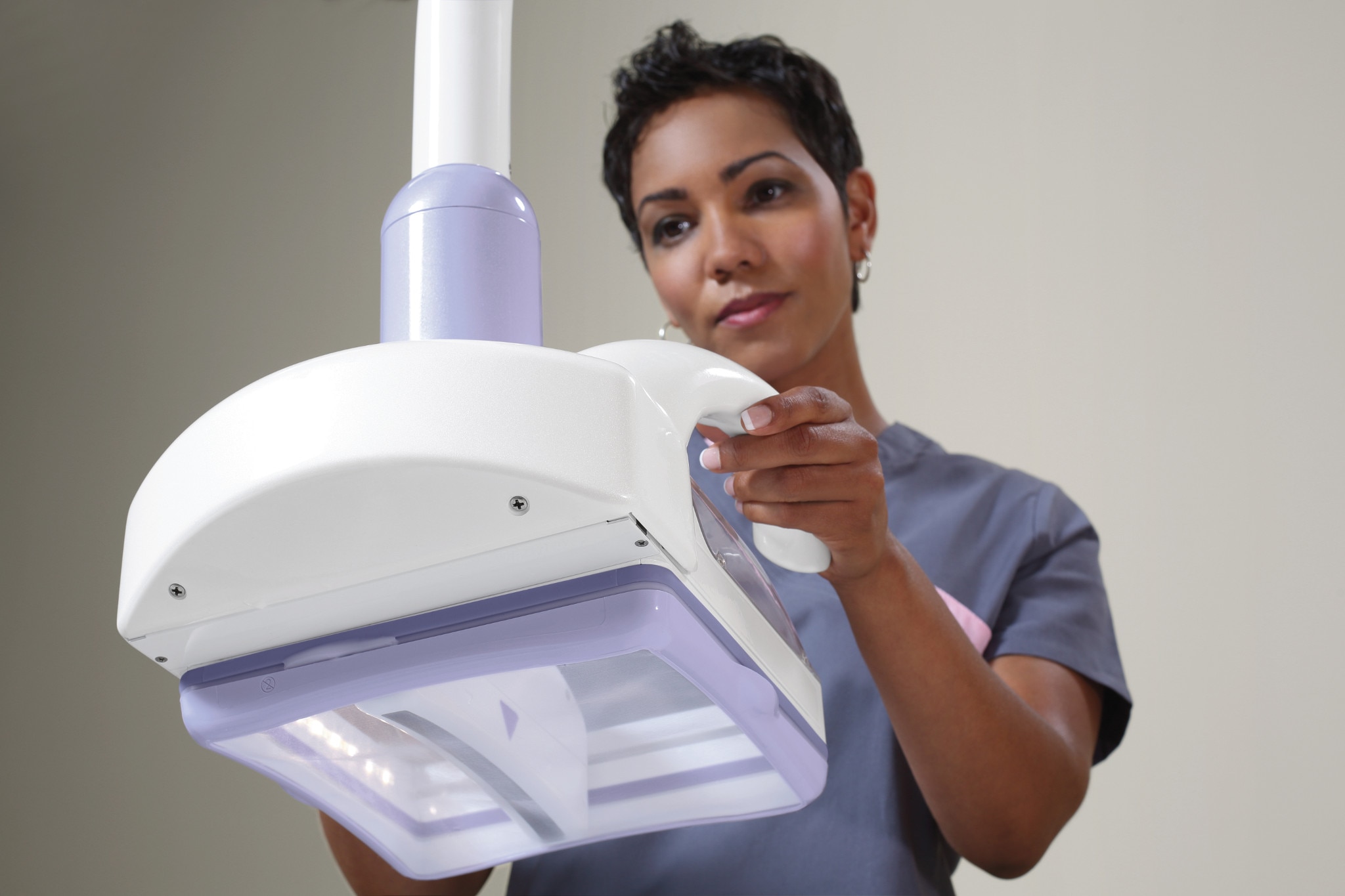 Powerful Imaging Architecture
Invenia ABUS's imaging architecture shifts traditional ultrasound from hardware- to software-based processing, resulting in extraordinary performance for the fast-paced breast imaging environment. With its massive parallel processing power and proprietary beamforming technology, the system creates focus at every pixel, delivering an image of high uniformity and resolution.
Intelligent Imaging Algorithms
Advanced algorithms automate the imaging process to help provide remarkable image quality and reproducibility from user to user, these include: Tissue Equalization, Nipple Shadow Compensation, Breast Border Detection and Chest Wall Detection. All of these are all designed to eliminate the distractions, and focus the Physician's attention on the most important data - the anatomy.
User-friendly touchscreen
Operator workflow is smooth and easy with the Invenia ABUS high-resolution touchscreen display's advanced Projective Capacitive Touch (PCT) technology. Its sleek, graphical user interface enhances the way you work. Tap and swipe colorful icons to quickly and easily maneuver through the Invenia ABUS exam.
Transducer shaped for a woman's anatomy
The Reverse Curve™ transducer offers extraordinary image performance, enhanced breast coverage with uniform compression and patient comfort. It is an extraordinary new class of transducer design conforms to a woman's anatomy.
Automated compression
The Invenia ABUS provides Compression Assist to the scan head assembly. This feature automatically applies up to 3 levels of compression to the breast for patient comfort, operator ease and image acquisition quality.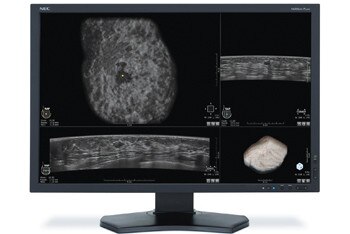 Efficient reading and analysis
Images generated from the Invenia ABUS Scan Station are sent to the Invenia ABUS Workstation for interpretation, enabling fast, quick review and may be archived to PACS or external storage to optimize breast ultrasound workflow.

The workstation's intelligent tools provide efficient exam reading and analysis within 3 minutes 1 - which offers remarkable time saving for physicians compared to handheld ultrasound.
3D volumes are displayed in a patented, 2 mm thick coronal view slice from the skin to the chest wall using proprietary pattern recognition software. The result is a reading environment which allows for rapid and intuitive analysis of intricate breast anatomy and pathology.
1. ARRS 2012 Breast Imaging: Screening/Emerging Technologies Oral Abstract; Radiologist Interpretation Time for 3D Automated Breast Ultrasound Screening, R. Brem
Mastery Training
Mastery Training for Physicians and Technologists
The Invenia* ABUS Mastery Program uses progressive teaching techniques led by our experienced team of peer educators and clinical applications specialists. The program is dedicated to the rapid development of diagnostic confidence to quickly build the clinical skills and experience necessary to effectively use Invenia ABUS.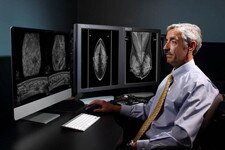 Physician course:
Self-paced web-based tutorials, hands-on casework with a peer educator and self-assessment testing with individualized feedback
Technologist course: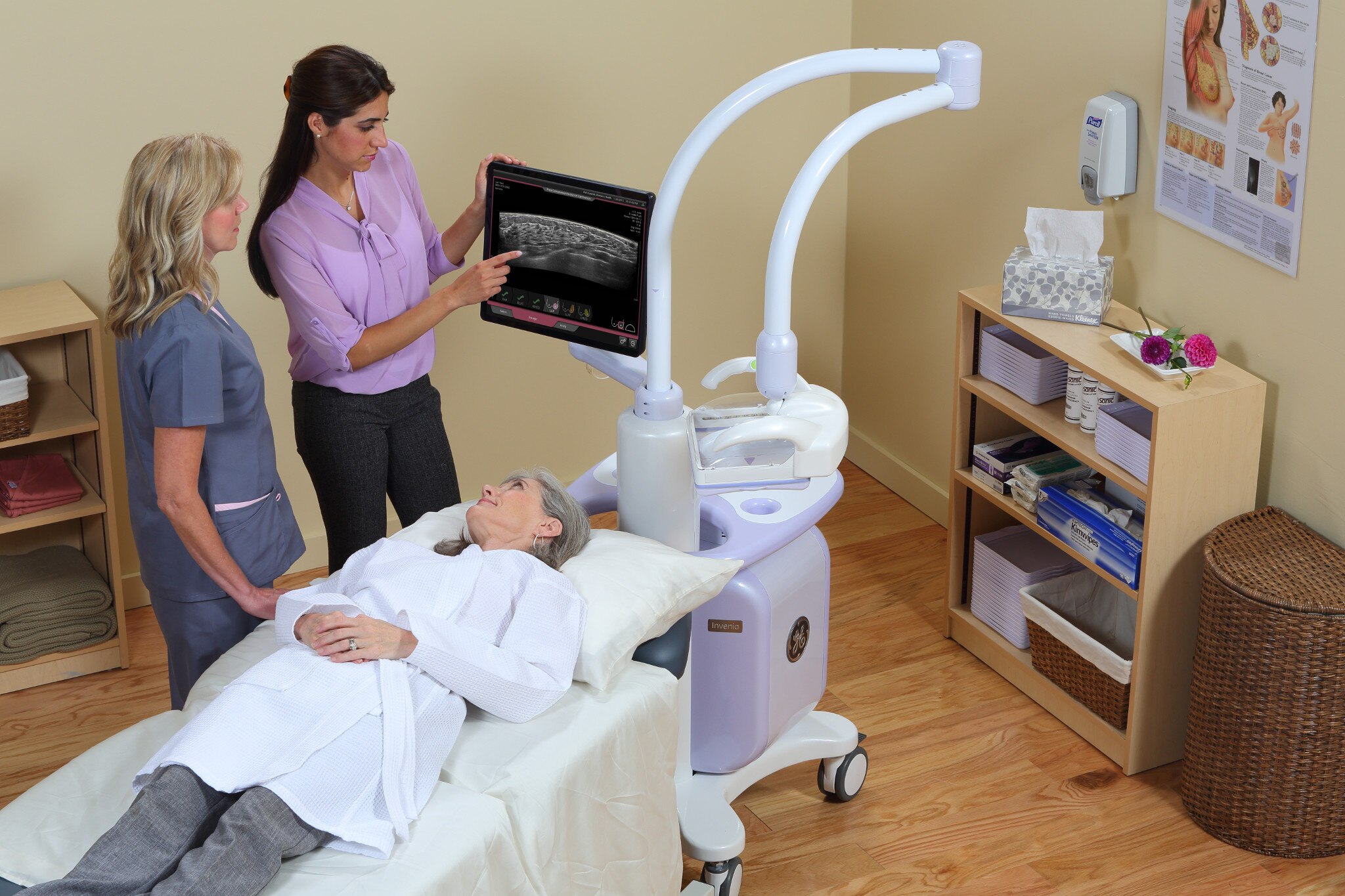 Conducted by an Invenia ABUS clinical applications specialist at your location as part of the Invenia ABUS system installation

Three full days of didactic teaching and hands-on scanning
Overview of the Invenia ABUS workstation user interface, basic features and functionality
One-on-one coaching to refine scanning technique, ensure proper positioning and reviewing scan quality.
Marketing your ABUS

Marketing your Invenia* ABUS screening program

GE Healthcare is committed to your success. As part of your Invenia ABUS investment, we provide a comprehensive set of customizable, professionally designed marketing tools.

You will receive a Marketing Kit that includes sample materials, templates and production files for you to customize and reproduce you to create your own PR and digital/print materials for your practice.

The marketing kit provides tools to help you:

Inform referring physicians how Invenia ABUS improves early cancer detection for their patients
Increase patient's knowledge about breast density with educational tools such as brochures, posters and videos
Market to women in your community with social media, press releases and other templates to help grow awareness
Tour