ViewPoint 6 and EchoPAC Suite for Cardiology
---
With ViewPoint 6 – GE Healthcare's Ultrasound IT solution – you'll enjoy the confidence that all vital exam information is structured and accessible on one screen, with critical values visible in one view.
Minimize your time on echocardiography documentation
ViewPoint 6 can help you to speed up echocardiography reporting and image management. It receives measurements and exam data directly from your ultrasound system and inserts the information into the report. You can create Quick Reports for commonly used ultrasound exams to auto-populate each form with predefined content. Import relevant data from previous exams to save time. With a few clicks, ViewPoint 6 can insert a semi-automatic conclusion to finalize a report. Customizations such as hiding fields not used or rearranging sections in the report enable efficient workflows. Values out of reference range are highlighted for at-a-glance viewing.
With one click, you can preview the report and easily add key images. Quickly create a highly professional, easy-to-read echocardiography report that is customized to your individual requirements.
ViewPoint 6 interfaces to your IT environment to transfer patient information, images, and reports to your desired locations.
ViewPoint 6 offers reporting solutions for:
Transthoracic Echocardiography
Transesophageal Echocardiography
Stress Echocardiography
Pediatric Transthoracic Echocardiography
Pediatric Transesophageal Echocardiography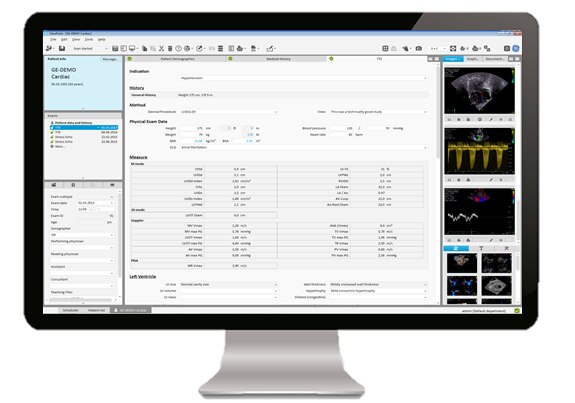 Use the EchoPAC Suite
1
for professional image review
Save, archive, and manage your images efficiently. With the EchoPAC Suite, you can post-process and analyze your cases offline, freeing up your ultrasound solution for scanning instead of reviewing.
An array of techniques and tools are at your fingertips including:
Stress Echo
Tissue Synchronization Imaging (TSI)
4D and Multi-dimensional Imaging
Measurements and Analysis
2D/4D Strain
Automated Function Imaging (AFI)
4D LV and 4D RV
Mitral Valve Assessment
Intima Media Thickness (IMT)
Tissue Tracking (TT)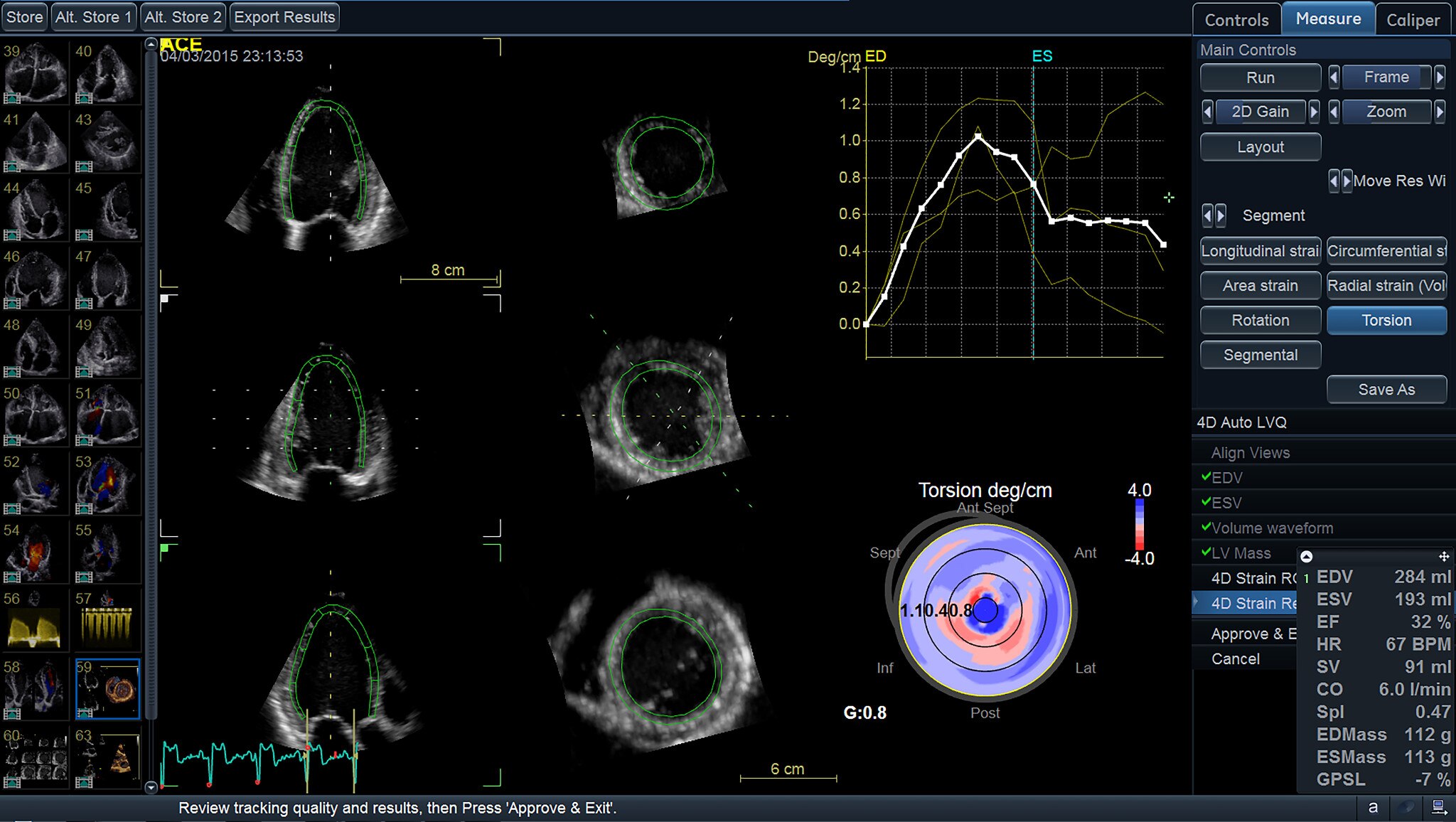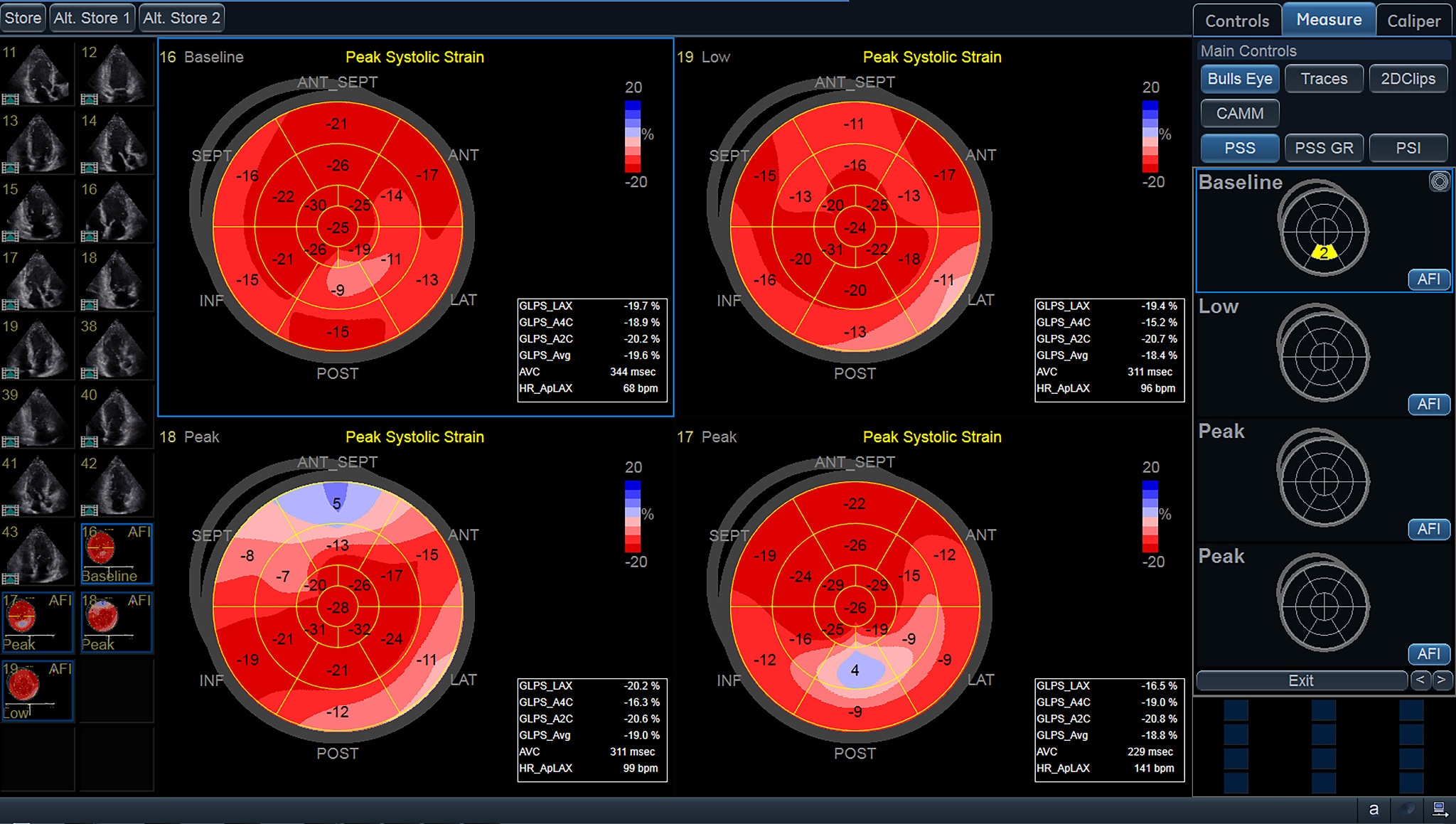 Maximize the accuracy and consistency of your reports

ViewPoint 6 helps to provide consistent, accurate, and reliable information sharing between you and your colleagues and patients. ViewPoint 6 automatically transfers patient information and measurements from the ultrasound system into your report, reducing the risk of transcription errors. The technology supports diagnosis, performing calculations in the background to visualize abnormal values and ensuring critical findings are highlighted. Since the terminology of the ViewPoint 6 reports is based on over 25 years of customer feedback and cooperation with medical societies, your reports will reflect the high quality of care and diagnosis that you deliver.

Efficient workflows

From scheduling patients to sharing professional reports, ViewPoint 6's comprehensive suite of solutions handles all steps of your echocardiography workflow.

Benefit from your datapool

With your expertise and ViewPoint 6, you have everything you need to stay at the leading edge of ultrasound reporting and maintain your reputation for excellence. The technology can help you benefit from your data pool to find insights for scientific studies or answers to administrative questions. You can quickly query the database to find images by keyword and then easily export, anonymize, and insert the images into your presentations.

Rely on the support from a trusted partner

Benefit from our deep experience interfacing in hospital environments. ViewPoint 6 fully integrates into the IT infrastructure connecting HIS/EMR/PACS. Our team of knowledgeable IT and ultrasound professionals are available to support you through the installation process and beyond.
Related Content
ViewPoint 6 - Transfer echocardiography data into clinical excellence

Download
1 EchoPAC Suite is a marketing name for EchoPAC Plug-in