LOGIQ F8 for Urology
Move Forward, Confidently.
---
You can diagnose with confidence with the LOGIQ F8™.
An ultrasound machine is an important piece of equipment for a urologist. And even more important for your patients. We've designed the high-quality LOGIQ F8 to help you deliver quality patient care.
The LOGIQ F8 has many features and advancements that urologists are looking for in a new ultrasound system, including:
Image quality - Visualize superficial and deep anatomy with excellent penetration. Advanced features like Speckle Reduction Imaging (SRI) help enhance resolution for image clarity
Productivity - Auto-Optimization to quickly adjust image quality with the touch of a button
Patient comfort - Smaller endocavitary E8Cs-RS probe offers wider field of view
Simplified connectivity - Wired and wireless options streamline archiving and communication
Onboard reporting - Store reports with exam details and images as a PDF for the EMR
Urology-specific applications - new BE9CS-RS bi-plane probe is designed for prostate imaging; B-flow™ hemodynamic imaging helps detect small and difficult to visualize vessels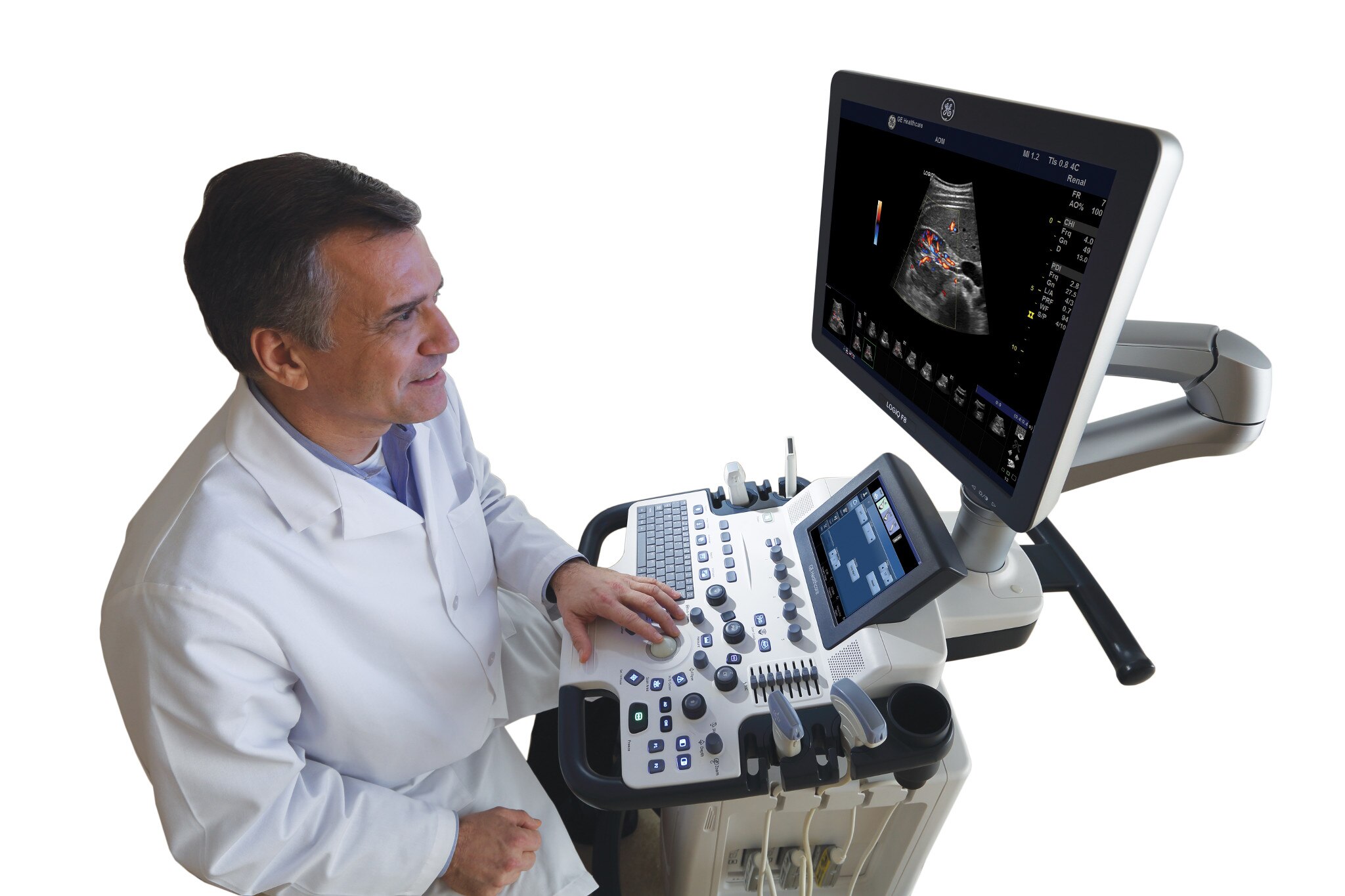 Did you know GE has a dedicated Urology team? Reach out to the team today to find out how you can enhance productivity and improve patient care and comfort.