LOGIQ V5 for Urology
---
When you need to balance a growing, busy practice with increasing expenses, you want a system that meets your needs without busting your budget.
Meet the LOGIQ V5. It has the great image quality you expect from GE, with automation and clinical features to help ease workflow. Whether you have a sonographer dedicated to scanning or you're a physician scanning patients yourself, users with different experience levels will find LOGIQ V5 simple and easy to operate. And at a price point that is mindful of the cost challenges you might face in your facility.
The LOGIQ V5 features:
Scan Assistant - Automated protocols guide you through examinations, step-by-step, for uniform reports
Auto-optimization - Automatically adjusts parameters and image quality factors
Urological calculations - Measurement package includes bladder, prostate, renal, post-void bladder, and generic volumes for easy reporting
Customizable settings - Measurement presets and image adjustment presets specializing to the imaging conventions in urology
Tailored reports - Customized reports with your facility's logo and adapted to your needs
Connectivity options - Multiple choices for connectivity, including wireless functionality, helping communication with an EMR system
New probes - Endocavitary E8CS-RS probe offers wider field of view with smaller footprint for patient comfort
Smart design - Smaller footprint, great for fitting into small exam rooms or private offices, but with a large 19" high resolution color monitor for optimal image review
The LOGIQ V5 is an ideal balance of clinical capability and affordability; the sweet spot for private office urology.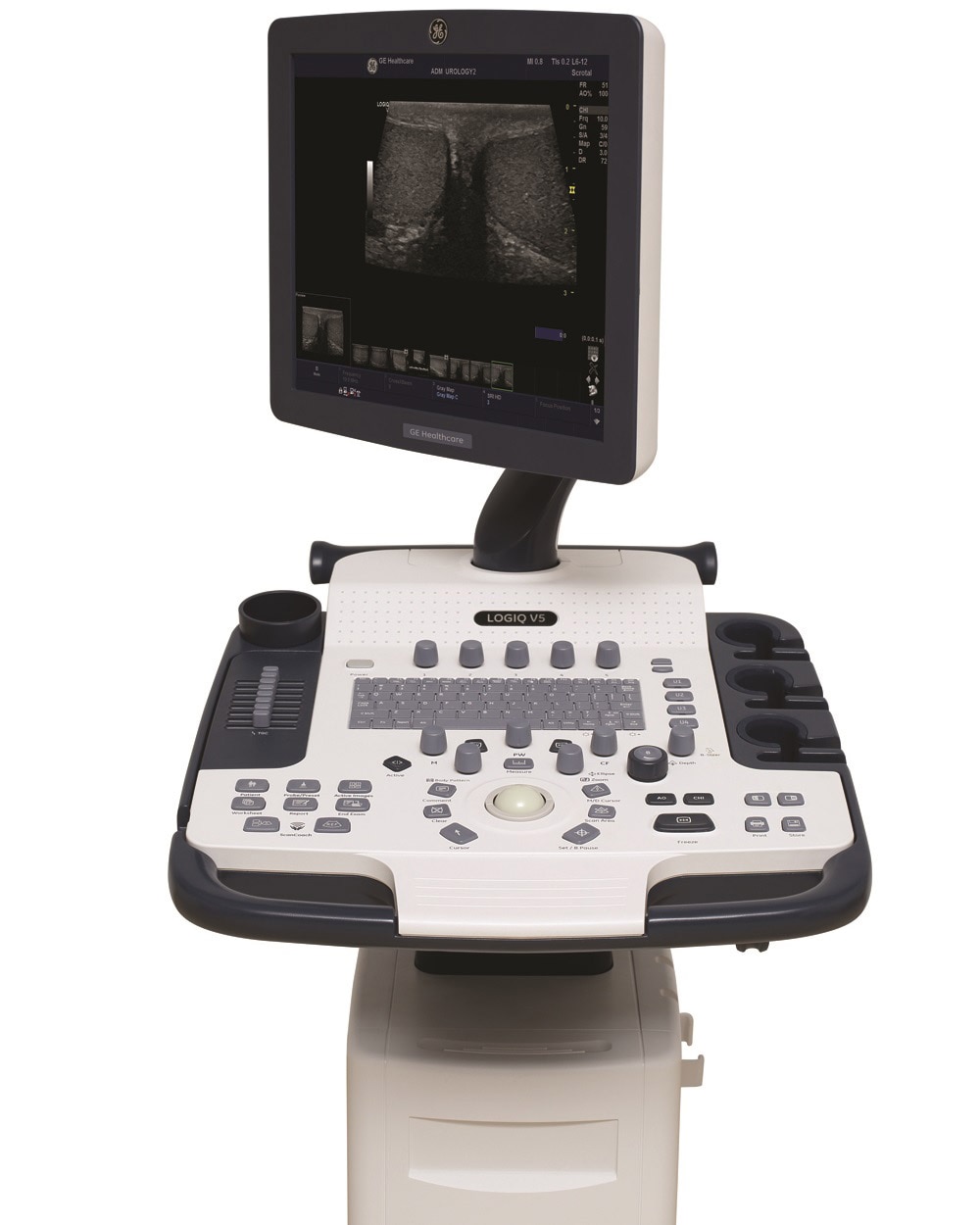 Did you know GE has a dedicated Urology team? Reach out to the team today to find out how you can enhance productivity and improve patient care and comfort.