Voluson S8
---
Extraordinary productivity for busy practices.
The VolusonTM S8 is designed to help streamline procedures. The intuitive user interface, built-in automation and advanced software tools help you maximize time with your patients by reducing time spent on image acquisition, analysis and reporting.
Built on the foundational Voluson Core Architecture, the power of the Voluson S8 comes from a seamless synergy between probes and platform. The result is excellent image quality - quickly and easily acquired.
Gain clinical confidence with superb 2D and 3D image quality optimized for clarity and detail
Quickly assess vascular anatomy and functions with advanced color Doppler
Achieve the penetration needed for all exam and body types
Experience exceptional anatomical realism with HDliveTM technology for 3D and 4D imaging
Maximize workflow while enhancing measurement consistency and reproducibility with automated technologies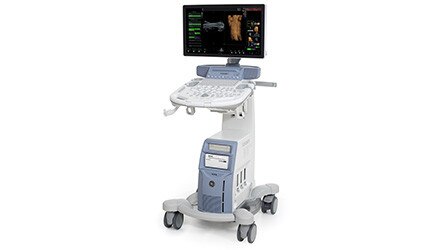 Ease of Use and Productivity
Maximize your time.
---
In a busy practice, the pace is unrelenting. Voluson automated technologies help reduce keystrokes while enhancing measurement consistency and reproducibility. Advanced software tools help reduce time spent on image acquisition for enhanced productivity.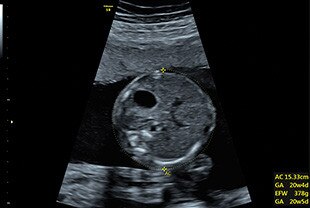 Semi-automated biometry measurements seamlessly fit into your 2D workflow using SonoBiometry
Standardize measurements of the nuchal and intracranial translucencies in the 1st trimester exam by integrating SonoNT and SonoIT into your regular workflow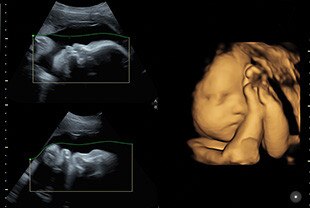 Simplify 3D/4D acquisitions using SonoRenderlive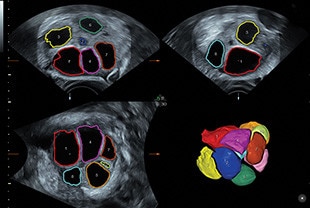 SonoAVC™ follicle (Sonography-based Automated Volume Count follicle) automatically calculates the number and volume of hypoechoic structures to help speed follicular assessments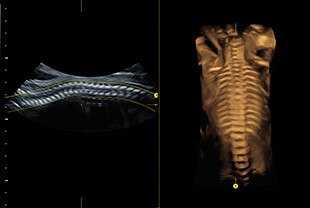 Advanced VCI (Volume Contrast Imaging) with OmniView helps improve contrast resolution and visualization of the rendered anatomy with clarity in any image plane
Ergonomics

Advanced ergonomics. For comfort and productivity.

---

The Voluson S8 is designed for comfort and efficiency with features that simplify exams and boost workflow. The user interface and ergonomic body style award fewer keystrokes between you and the answers you seek.

23-inch widescreen LED monitor - with customizable layout delivers 85% more image information than our previous Signature Series monitor
Report preview - provides access to completed measurements and trending at a glance
Adaptive control panel - swivels side to side, and adjusts to your preferred height to enhance user comfort and ergonomics
Four active probe ports - reduce exam disruptions with more probes ready to go
Battery Pack - provides up to 20 minutes of scan time or move from one room to another without experiencing power loss or having to re-boot
Integrated video and voice recording with DVR/USB streamlines exam recording

Connect With Patients

Clinical Expansion

---

At the center of effective care delivery is a connection between provider and patient. With the Voluson S8 sharing the findings with patients and colleagues is extraordinarily easy - and secure:

Text or email images to patients directly from the console, for an instant connection that enhances patient satisfaction.
Share encrypted images and reports with referring physicians and colleagues securely via email and export from the console

ViewPoint

ViewPointTM ultrasound data management solutions can help you streamline your workflow giving you those extra minutes to connect with your patients. Efficient digital connectivity gives you freedom and flexibility, and help improve the archiving of games, volumes and structured reports.
Voluson Club
JOIN THE Voluson Club
Membership in the Voluson Club, our global users; community, provides you with access to white papers, educational resources, product tips and tricks and peer-to-peer best-practice sharing to help you get more from your system
Learn, network, share at www.volusonclub.net