Benefits
Rethink your possibilities.
With the Discovery™ IGS 740 gantry, nothing on the floor or ceiling obstructs your work or limits your mobility - your freedom is nearly absolute. An untethered, laser-guided gantry carries the imaging C-arm. You can move it to the table to image any part of the anatomy, then power it back, out of the way, to precise pre-chosen positions.
Movable gantry puts clinicians in control.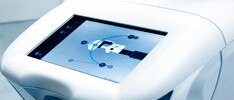 The Discovery IGS 740 provides full flexibility in your clinical space. Controls available at tableside and at the back of the gantry let you maneuver the system easily and conveniently. When in position for imaging, the gantry swivels around the table on a defined path, with precise laser guidance. Combined gantry and GE OR table movement enables you to stop and image at any point for coverage from head to toe.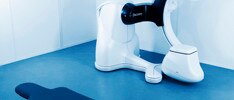 One-touch back-in/back-out means fully flexible procedures.
With the Discovery IGS 740, you can truly have it both ways: Move the gantry to the table for imaging, move it aside when not needed - and all at the touch of a button. From up to nine positions at the table, you can back the gantry out to up to eleven predefined locations1. Back-out distances are customizable to suit different room sizes.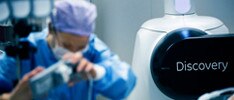 Teams work better with nothing in their way.
The Discovery IGS 740 gives physicians, nurses, anesthesiologists and technologists ample space to work together effectively. Clinicians can position on either side of the patient according to preference. With the offset C-arm, the anesthesiologist can work comfortably at the patient's head.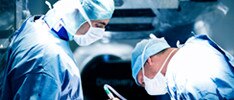 Customized parking provides the maximum freedom.
When it's not needed for imaging, you can move the gantry aside completely, allowing complete patient access at the table and enabling easy room cleaning. You can pre-configure two parking spaces to suit your room size and shape.
Reinvent the way you work.
Enjoy the power of fluoroscopy for precise, real-time image guidance, 3D rotational angiography with CT-like imaging and fusion of prior 3D images from multiple modalities. Expand your clinical versatility and successfully plan, guide and assess increasingly sophisticated procedures with greater precision and dose efficiency with the latest generation of GE's advanced interventional imaging software solutions, ASSIST.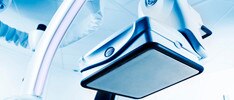 An exceptionally large detector
With its broad 41 x 41 cm (16.1 in) digital detector, the Discovery IGS 740 system boasts one of the largest fields of view for interventional imaging. Moreover, we designed the image chain to be dose-efficient while providing images rich with details. The 41 x 41 cm (12.2 in.) detector is the heart of a proven image chain entirely engineered and built by GE and delivers one of the industry's highest levels of DQE, the accepted measure of X-ray detector dose efficiency.
Right dose by design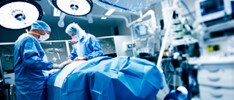 We never forget that you have a choice to make. The Discovery IGS 740 lets you choose the image quality you want while you strive for the lowest achievable dose. It starts with built-in dose efficiency. For example, with a longer source-to-body distance, the Discovery IGS 740 allows the X-ray beam to be more dispersed when it reaches the patient, enabling you to reduce skin radiation dose by as much as 10 to 15 percent2. Dose personalization, controllable from tableside, lets you choose your preferred protocols for the tasks you do every day, helping you provide personalized care. With our dose reporting tools, you can assess your current practices and learn how you can improve dose management.
Large wide-bore C-arm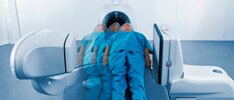 The Discovery IGS 740 has a wide bore C-arm. The combination of this wide bore and the large 41 x 41 cm detector enables to image patients in 3D at any point of the anatomy without collision even for large patients with BMI up to 40**. Thanks to its wide bore, Discovery IGS 740 allows 3D imaging for at least 95% of the America's adult population and potentially more than 95% of the world's adult population***.
Re-evaluate your options.
Use precious space well with flexible room designs. Build your room into a new fully functional hybrid OR, re-configure a small room, or re-purpose an existing room. You can install the Discovery IGS 740 in rooms as small as 35 square meters (377 square feet)3. You'll have the potential to increase the procedure mix in your OR with exceptional equipment for minimally invasive procedures.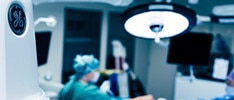 Suspension-free design removes a source of contamination.
The mobile gantry leaves the room ceiling suspension-free, helping prevent contamination from airborne agents. It allows laminar flow above the surgical field even when in position for imaging, helping to meet the criteria for ISO 5 classification5.
Sterile draping adds protection.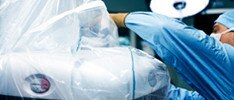 The detector and tube can be easily fitted with sterile covers4 specially designed not to interfere with any gantry or detector motion. Sterile drapes attach quickly and easily inside the C-arm using four simple side-mounted clasps.
GE OR table design adds more flexibility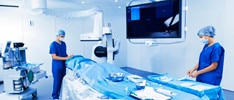 For hybrid, endovascular and open procedures, the GE OR table provides significant advantages. The long tabletop (333 cm) accommodates catheters as long as 3 m and provides added space for placing sterile items. With up to 170 cm of longitudinal table travel, you can cover up to 189 cm of anatomy with table panning only. A free-floating tabletop with power-assisted motion facilitates panning for heavy patients. Table rails make it easy to attach accessories such as surgical retractors or anesthesia screen holder.
ASSIST
Power up your clinical decision making
The interventional field is growing with ever-expanding capabilities and migration to less invasive, safer and more cost-efficient procedures. With the new generation of GE's advanced interventional imaging software solutions, ASSIST, you can expand your clinical versatility and successfully plan, guide and assess increasingly sophisticated procedures with greater precision and dose efficiency.
EVAR ASSIST 2
Endovascular aneurysm repairs can be delicate when dealing with complex anatomies. With EVAR ASSIST 28, 3D fusion imaging is very accessible.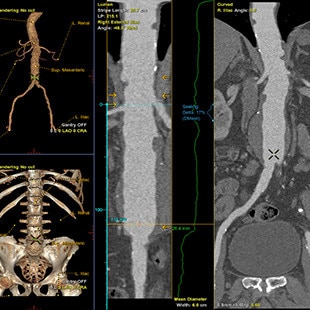 Plan
Plan with a dedicated EVAR planning application to perform key anatomical measurements, size the endograft and save key information for fusion imaging during intervention.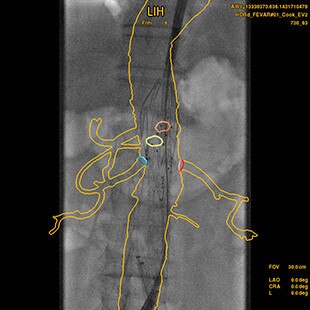 Guide
Guide your devices by overlaying 3D datasets from CT, MR or CBCT on live fluoro images. Register the 3D model using the Bi-View registration.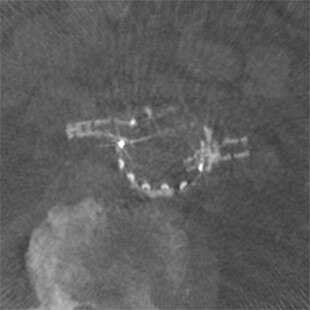 Assess
Acquire a high definition cone-beam CT, Innova CT HD, to display the information in oblique views to assess device deployment and the presence of potential endoleaks.
Vessel ASSIST
Peripheral recanalization can be delicate especially for long occlusions. With Vessel ASSIST9, the 3D and centerline overlay helps to cross occlusions, position and deploy devices.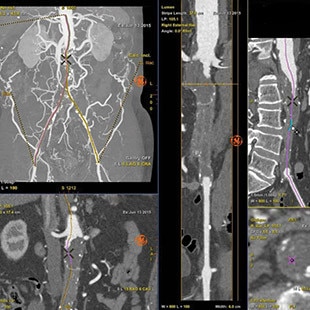 Plan
Automatically extract the bone and vessel anatomies. Edit vessel centerlines and bridge them through occlusions.
Guide
Import segmented anatomy, centerline and landmarks. Overlay them on live fluoroscopy whatever the angulation.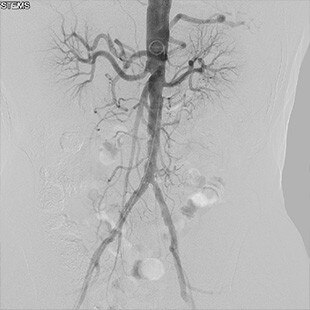 Assess
Use DSA images on a large field of view to image the entire anatomy of interest.
Valve ASSIST 2
Transcatheter Aortic Valve Replacement (TAVR) demands meticulous, detailed planning. Valve ASSIST 210 can help you plan and guide challenging procedures with confidence.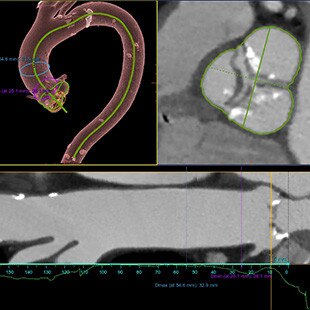 Plan
0-click aorta segmentation and auto-detection of the valve plane delivering easy and reproducible valve sizing for interventional cardiologists and cardiac surgeons.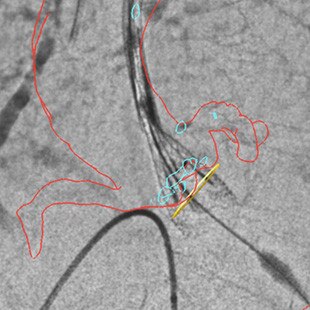 Guide
Guide devices with high-precision live 3D guidance and calcification visualization enhancement mode to assist valve positioning and deployment.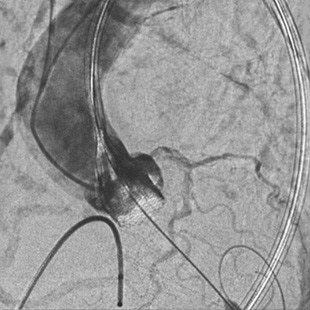 Assess
Visualize potential residual valve regurgitation using either angiography or ultrasound.
Needle ASSIST11
Performing minimally invasive spine procedures in the hybrid OR provides excellent access to the patient as well as high-end imaging capabilities to help find the right entry point and advance devices while avoiding critical structures.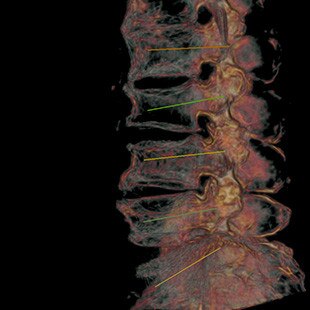 Plan
Plan the procedure using outstanding 3D information and determine the optimal skin entry points and needle paths directly on oblique CBCT cross-sections.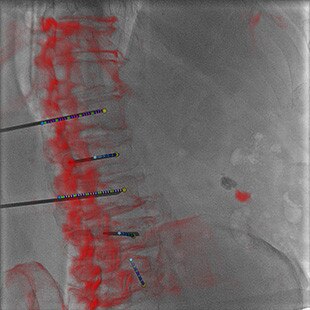 Guide
You can guide your needle along the virtual trajectory that will follow C-arm angulations and table movements. A dedicated bone rendering helps visualize mis-registration and correct for even small patient motion from tableside.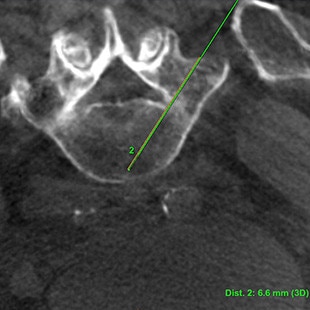 Assess
The stereo 3D mode lets you visualize a reconstructed 3D needle on the CBCT oblique view from just two fluoroscopic images, letting you localize devices within the 3D anatomy without a CBCT acquisition.
What our customers say
Hear from our customers about our Discovery IGS 7 OR
Vessel ASSIST

EVAR ASSIST

Listen to what our customers are saying about our HOR solution

The surgeon's perspective

A multidisciplinary approach
Gallery
Discovery IGS 740
1. The Discovery IGS 7 OR is fully integrated with the 360° radiolucent flat table top 1180.16A2/F2 and with the Universal table top 1180.10A0/F0 with attachment 1180.37A0/F0. The flat table top is suited for interventional, minimally invasive surgery and conventional open surgical procedures. The Universal tabletop is suited for minimally invasive surgery and conventional open surgical procedures.
2. There are performance claims that can be met only with one of the MAGNUS OR table system table top compatible with Discovery IGS 7 OR. Always refer to the product data sheet specifications applicable to the specific table top from Discovery IGS 7 OR and from Maquet Magnus OR table system.
3. System is delivered with default settings. Customization requires a GE representative.
4. Option. Available on IGS 730 OR configuration
5. 3DCT HD is an option sold separately. Includes 3DXR. Requires AW workstation and Volume Viewer
6. Option may not be available in all countries, nor all systems, check with your local representative.
7. Other table tops configuration can be used for conventional surgical procedures, not involving the imaging equipment. Maquet products are sold by Getinge.
8. Skull clamp is sold by Getinge
9. MAR & Motion Freeze are optional features of 3DXR. Sold separately. The improvement related to Motion Freeze depends on the acquisition conditions, table position, patient, type of motion, anatomical location and clinical practice, it has been assessed visually on a physical phantom.
10. Collision management features are not intended to be a substitute for careful equipment operation.
11. 3D fusion image guidance requires additional products that require AW workstation