Connectivity
Maximize your investments.
MUSE v9 is designed to bridge the communication gap between vendors, modalities, clinics, hospitals, care areas and your enterprise. That means you'll be able to maximize the clinical benefits MUSE provides and bridge your diagnostic cardiology investments.
MUSE eDoc Connect provides an open and direct multi-modality, multi-vendor solution.
• Easy integration of non-GE technologies
• Direct connectivity to receive and store reports from other network-connected devices such as stress testing equipment, electrocardiographs, wearables, pulmonary function equipment and more
• Patient information and clinical resulsts available in a single view
• Built-in interface removes the burden of IT maintaining additional interfaces
MUSE DICOM Connect provides the direct link between the resting ECG data acquisition and DICOM protocol based systems which could include EMRs, PACS and RIS.
• MUSE receives DICOM** modality worklists and converts them to complete an efficient resting ECG workflow for the cardiology department
• Critical information can be shared with the imaging/ radiology workstation to help increase the speed and accuracy of cardiac diagnosis
• Maintain a diagnostic ECG expert system to edit, confirm and route ECGs without compromising workflow
• Send DICOM-formatted resting ECGs to a PACS or VNA (vendor neutral archive) on demand
Security and Auditing

Enhanced System Security and Privacy

In today's unpredictable and complex environment, healthcare providers must ensure system integrity and regulatory compliance.

MUSE A/D Connect
• Provides integration with active directory solutions for a more simplified and secure login process
• Enables each authorized user to have a single sign on at the enterprise level
• Establishes centralized activation/deactivation process, which can be configured to use LDAP groups for user accounts, or use existing functionality to create MUSE users
• Eliminates the need for administrators to maintain separate MUSE system user names and passwords
• Saves time and simplifies IT security, user account management,and hospital network administration

Audit and Data Logging
The enhanced audit and data logging tools available in the MUSE system is essential for compliance and quality improvements.
• Comprehensive audit component tracks by whom and when any patient record is searched, accessed, and viewed, supporting the facilities ability to satisfy the HIPAA (Healthcare Insurance Portability and Accountability Act) requirement
• To maintain patient privacy, data access logs record details (e.g. user, workstation, time stamp) any time a test was opened or printed
• Includes accessing and exporting error logs to third party tools, enabling service personnel to better understand the problems and/or verifying user functionality
Enterprise Workflow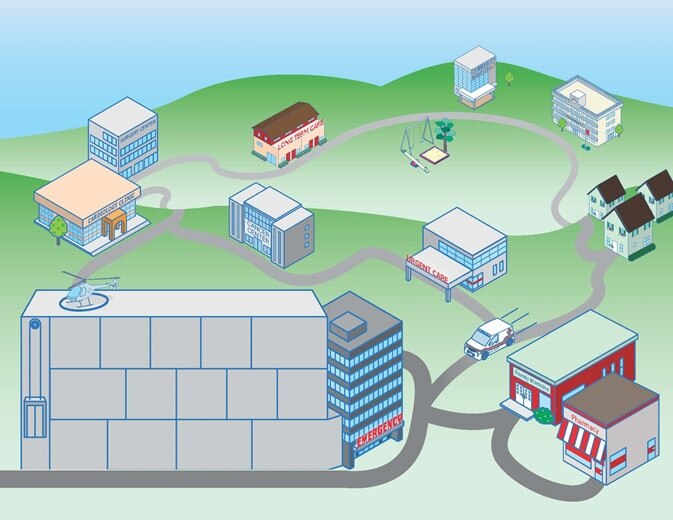 The MUSE platform is designed to scale from stand-alone critical access hospitals to enterprise solutions implemented by major healthcare systems worldwide.
Regardless of the solution, standalone or enterprise. MUSE can help you seamlessly connect data to you physicians. Having a comprehensive, flexible, and easily accessible system gives the ability to correlate care when patients are seen at multiple sites.
Many healthcare systems have merged independent MUSE systems into a single solution to help reduce hardware footprint, HL7 configuration and software licensing fees, while providing expanded capabilities while reducing operational expenses.
Pre-hospital and STEMI workflow
Every moment counts when a person is having a heart attack. MUSE can integrate with other vebdor prehospital 12 lead ECG systms so that treatment decisions can be made quickly and departments, such as the Cath Lab can begin to prepare for patient arrival and treatment. See how MUSE helps save time with Prehospital ECG
Advanced barcode workflow
MUSE v9 along with enhanced barcode capabilities of the MAC5500 work together to help improve efficiency across the enterprise. Quickly attach patient information to the test even before the order is complete. This solution is designed to help avoid costly misdiagnoses, automate processes for clinicians, and streamline workflow supporting improved quality of care and reduced cost for the hospital.
Click graphic below to see the MAC 5500 HD and MUSE systems working together to improve ECG workflow.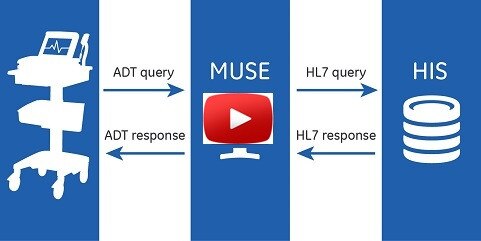 Enterprise workflow
As your enterprise expands testing moves to outpatient and offices. The MUSE platform is designed to help you seamlessly connect multiple clinics and offices enabling data sharing across your enterprise whether for ECG, Stress, Holter or other diagnostic cardiac testing.
Primary Care Workflow
As the care path expands for your patients so does the need to distribute results. MUSE v9 enables users to route reports to additional physicians including Attending, Admitting, Primary Care Physicians and Family Practitioners.
Clinical Expertise
Clinical Expertise
The MUSE™ system is built on decades of research invested into the development of ECG analysis tools. Quality tools, validated against clinically correlated databases for accuracy and supported with over 150 scientific references.* MUSE v9 builds on its heritage of storing and analyzing clinically rich cardiac data and allows it to be easily accessed and transferred automatically. It's the best of both worlds, so smart hospitals can keep making smart decisions.
• Physician editing tools: Providing an array of easy- to-use report review tools to help you facilitate better patient care. Including: electronic calipers, magnification and statement insertion or free text editing
• Serial Comparison: MUSE stores electrocardiograms with physician-edited interpretations and works in conjunction with the Marquette™ 12SL™ Serial Comparison program, allowing accurate and expedient assessment of a patient's ECG data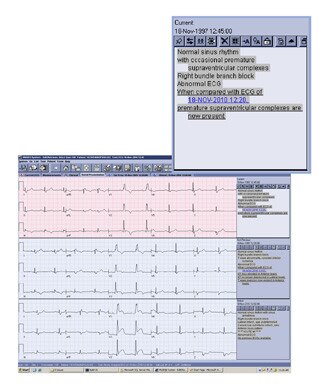 • Pacemaker Annotation: Current pacemakers are difficult to detect on the standard ECG. Pacemaker detection in the MAC™ 5500 HD Resting ECG system, with annotation in the MUSE system, detects pacemaker pulses more accurately reducing the risk of treatment contradicted for paced patients. A dedicated pace annotation channel helps reduce the need to identify pacer pulses within the ECG signal, supporting efficient diagnosis when moments can make a difference. It even detects bi-ventricular pacemakers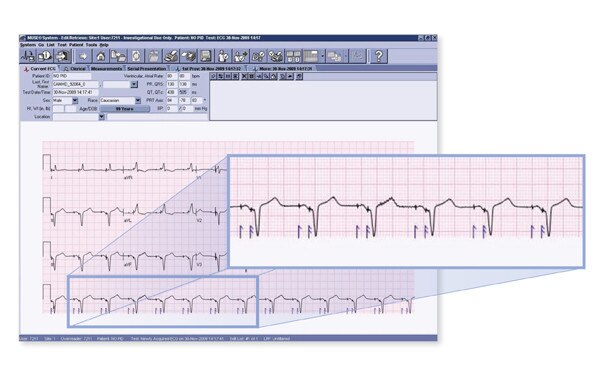 Support
Our team stands with your team every step of the way, to help ensure your facility gets the most from your MUSE system's capabilities.
Our dedicated team of IT project managers, HL7 engineers, Database Conversion Specialists, Field Engineers, Clinical Education Specialists, and Diagnostic Workflow Consultants are the reason GE Healthcare has been consistently ranked in the top two by MD Buyline for quality service and technical support.
Our extensive technical support offerings include:
Project management focused on ensuring a smooth "go-live" experience. A dedicated manager oversees each installation, giving you a single point of contact throughout the engagement. 
HL7 integration designed to optimize MUSE integration with your existing systems
Clinical applications for remote, on-line and on-site customer training
Database conversion services to help manage legacy data
Assure Point support agreements to support your investment with updates and upgrades as well as training, configuration and workflow needs.
Remote 24/7 technical support with InSite™ ExC for system trouble shooting in minutes instead of hours
On-site support through a dedicated team of more than 150 highly trained field engineers
A variety of IT and clinical training programs offered remotely and on-site
You can gain the confidence of one of the largest, most experienced service organizations in the industry, working with you to ensure you get the most from your technology investment.
DICOM Gateway Pro

Enabling DICOM communication with ECG devices

As the healthcare business changes, you need new solutions to meet the challenge. DICOM™ Gateway Pro enables a direct ECG - DICOM solution. It connects the Modality Worklist to various MAC™ electrocardiographs and translates test results into DICOM formats. This option supports a consistent and automated workflow leading to a comprehensive patient record. DICOM Gateway Pro provides the direct link between the resting ECG data acquisition and DICOM protocol base systems which could include EMRs, PACS and RIS. Now users can:

Update orders on GE devices from a DICOM modality worklist
Transmit completed tests in a DICOM format
Send DICOM-formatted resting ECGs to the DICOM provider/service on demand