Gallery
Woman in blue scrubs adjusting the Optima XR200amx

Closeup of Optima XR200amx screen buttons

Closeup of x-ray on Optima XR200amx monitor
Optional Wireless Digital Detector
FlashPad Wireless Digital Detector
FlashPadTM is GE's next-generation wireless digital detector. It is designed for digital use and built for reliability. FlashPad is the first wireless detector to operate with Ultra-Wideband connectivity. It communicates independently on a dedicated channel - so data is transferred with speed and reliability.
At GE, we understand that you need to do more with the equipment you have. FlashPad enables advanced application on premium GE radiography systems. Even if you're not using advanced applications today, FlashPad allows you that capability in the future by offering an investment protection.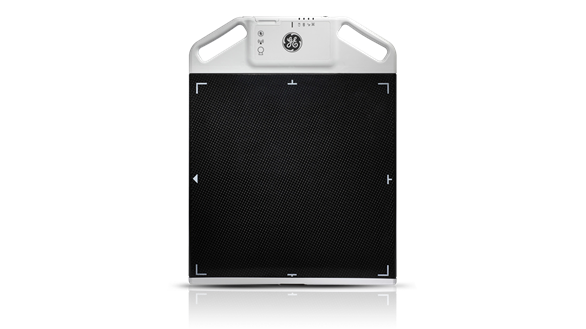 Get Creative
Are you making the most of your investment with us? The growth of your hospital or imaging center depends on your ability to succcessfully announce and market your state-of-the-art GE Healthcare technology to patients and referring physicians.
We can help you get the word out! Jumpstart your creativity with easy-to-download public relations and marketing tools, system photos clinical images and more, designed to help you grow patient volume and revenues.
Log-in to the the Get Creative website today!