Dr. James Carr, MD, serves as the Vice Chair for Research of the Department of Radiology of Northwestern University Feinberg School of Medicine in Chicago, IL. At Northwestern, he is also the Knight Family Professor of Cardiac Imaging and Professor of Radiology and Medicine (General Internal Medicine and Geriatrics). His specialties include computed tomography (CT) and cardiac magnetic resonance imaging (MRI).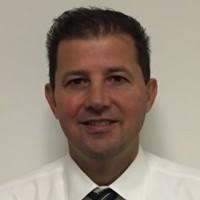 After completing medical school in Ireland, he completed fellowships in interventional radiology and cardiac imaging at Northwestern. Having been at Northwestern for the past 19 years, he has helped build Northwestern's advanced cardiovascular imaging group into one of the most well known globally. Advanced Cardiovascular Imaging is part of the Bluhm Cardiovascular Institute, one of the top cardiac centers in the United States—ranked the 7th Cardiology and Heart Surgery program by U.S. News & World Report.
What brought you to pursue an academic path? How can academia better support physicians?
When I came to Northwestern, it was already a very strong clinical institution and was placing increasing emphasis on academia and research. It was also an exciting period in the development of cardiac MR techniques. I always wanted to pursue an academic pathway, but it can be difficult. You need to be in the right place—an institution that cultivates your career. You need a mentor, someone who's going to guide you along the right path. And of course, you need to find the right discipline as well. I feel fortunate that I arrived at Northwestern which had all three of those components.
Securing funding for research has been more and more difficult. How does this trend impact the relationship between academia and industry? How can industry support research?
Industry can provide so much value through sponsored research. This already takes place with vendors—research focusing on usefulness and accuracy of clinical applications or techniques in single-center clinical trials. What would be more valuable, however, are large multicenter trials that focus on a particular area. As an example, we recently finished a multicenter trial on stress perfusion MRI that was sponsored by a pharmaceutical company. This trial can potentially make an impact on the field by showing the benefits of the studied technique over others as well as its clinical efficacy compared to conventional modalities.
Traditionally, trials have focused on investigating the clinical efficacy of different techniques, but I think we also need to focus more on added value, on cost-effectiveness studies. How does a MRI compare to echocardiography or invasive studies for diagnosing certain types of disease?
How can industry demonstrate value through clinical and financial outcomes for the technology they introduce?
Especially for imaging specialties—radiology and cardiology—industry can play a huge role because they make the equipment, which is extremely expensive. Once you buy a piece of equipment from a vendor, you're wedded to them because you're not going to offload that equipment right away. For a MRI machine, most people will hold onto it for at least ten years. It's very much a partnership.
Large companies can promote training. They can hold courses themselves and by sponsoring continuing education, fellowships, and meetings. Large manufacturers can also make devices easier to use and more intelligent. This gets into the realm of artificial intelligence (AI). Vendors can partner with the medical community to make AI algorithms more applicable, more useful.
How do concerns about radiation exposure impact your approach to performing CT angiography (CTA) and other CT imaging in your daily practice?
I would mostly be concerned about radiation exposure in patients younger than 40, and particularly women within that age group. There's a known association, particularly if you're imaging the chest, with an increased risk of breast cancer. However, a lot of the newer CT scanners have much lower radiation doses. There are ways now to really curtail the radiation dose, especially with iterative reconstruction algorithms, which can give you lower-noise images. So there are fewer concerns about radiation exposure with modern scanners, but they still exist. Within your fleet of CT scanners, not all of your scanners are going to be the latest and greatest, and with the older models, you still have to be concerned about radiation.
As for contrast agents, they've gotten better, a bit safer, but the iodinated agents are still associated with nephrotoxicity, albeit small. The risk is higher in older patients, and these are the patients that we tend to image with both MR and CT for assessing cardiovascular disease.
How has the shift towards minimally invasive transcatheter treatments affected your role as a radiologist?
This has had a major impact on our area because imaging is now used as the gatekeeper for many of these studies. If we just look at TAVR procedures, they've exploded in volume in the last two to three years. All of these patients require a high-definition CT to evaluate the heart and blood vessels before surgery. Now we've expanded to looking at the mitral valve, the tricuspid valve, the pulmonary valve—these also require high-definition CT.
The challenges for us are that these are ECG-gated cardiac CTs. Therefore, they require the best CT scanners available. These are complex cardiac studies that require specialized technologists—we have a handful of people trained in doing these types of studies. The contrast usage and radiation can be an issue too, so it's different for every patient. And then the post-processing of these studies is very laborious, in-depth, detailed.
We also still have that subset of patients where CT can't be used, and we don't have a very good alternative. There's a large research effort focusing on MR, as an alternative modality, for evaluating these patients.
How do you collaborate with cardiologists and cardiac surgeons to diagnose and treat patients?
At Northwestern, we address disease through teams. The Bluhm Cardiovascular Institute is composed of physicians, nurses, and technologists from multiple specialties all working together in teams focused on a particular disease process. So while the institution is divided by specialty, there's also a vertical division into the different disease processes: valvular disease, atrial fibrillation, women's health imaging, etc. Within those individual divisions, you have specialists from different areas. It's slightly similar to how the Cleveland Clinic works, but it's also a university and academic center. So I'd say it's almost like a hybrid structure.
So in that context, you have funded and non-funded studies with co-investigators from different disciplines. They're all involved in the same project, pursuing the same endeavors. In fact, just doing the research builds collaborations on the clinical side because people are used to working with each other for research. This eliminates a lot of barriers that might exist for clinical work. There's this element of mutual trust and mutual respect.
What strategies does your team use to improve the patient experience?
We pay a lot of attention to this. We survey our patients before and after their tests, and these generate important metrics for how we judge the performance of our institution as a whole. The first thing we do is to make sure patients are informed about the types of tests they're going to encounter. This can be done at the point of scheduling and at the point of registration. We have concierges who greet the patients as they come in and inform them about the tests they're having. Many patients may not know the difference between CT and MRI. Then during the scanning itself, we try to make sure it's a relatively pleasant environment. There's constant contact between the patient and technologist. There are areas where the manufacturer of the equipment can play a role. We'll provide music to the patients. But some of the more modern equipment has imaging or videos on the inside of the scanner, and that can be a helpful distraction, too.
How will new developments in the field, like AI, impact the patient experience?
AI can play a major role in the overall imaging workflow. AI algorithms can channel patients towards particular types of equipment, types of imaging centers. AI can potentially detect a change in the clinical situation and then use that to adapt the protocol without entire schedules being changed at the last minute. While this technology doesn't exist yet, scanners could learn in real-time to adopt parameters of an imaging strategy to optimize quality. Today, we already have AI algorithms doing basic image analysis. Technologists and physicians can then spend more time in areas that really require their inputs—such as making complex vascular measurements.
I think we're going to evolve to a place where AI is part of every step of the imaging process. I think it's going to be good for healthcare, for physicians, for patients. It's going to make for a more efficient service. And if we have a more efficient service, that's better received by patients. It's definitely an exciting time.