Avance CS² with ecoFLOW
---
ANAESTHESIA REMASTERED. A CARESTATION FOR THE MODERN AGE.
Although redesigned from the ground up, we built the Avance* CS2** using familiar platform components from the original Avance Carestation*, leveraging our 100-year expertise as a global leader in anaesthesia delivery.
We then chose to enhance it even further with innovative technologies and intuitive workflow features for those who value sophisticated, high-acuity care.
Anchoring the Avance CS2 is a sleek user-interface enabled by a beautiful 15-inch touchscreen display.
See for yourself how it can help take the work out of your workflow.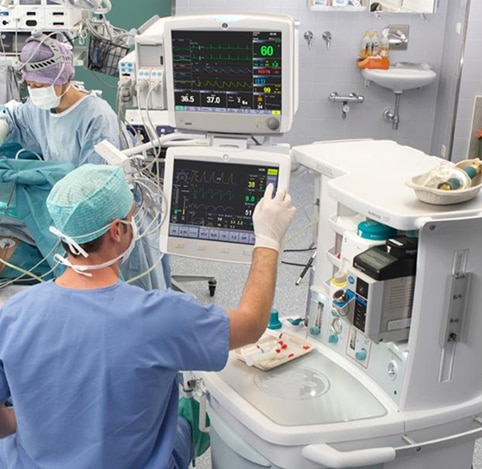 ** Not for sale in all markets. Not for sale in the USA and not cleared by the U.S. FDA.
Please check with your sales representative. Always refer to the complete instructions manuals before use.