Magnetic Resonance Imaging
SIGNA™: Tomorrow Today
Our SIGNA™ portfolio of advanced and intuitive products redefines what MR can be.
Precision health through intelligent MR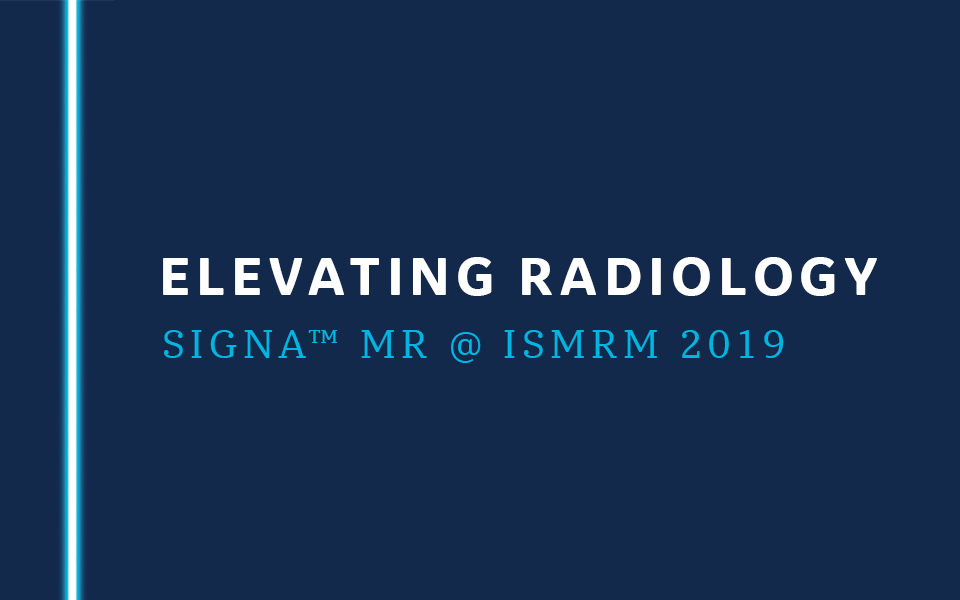 Join us at our Gold Corporate Lunch Symposium
Monday, May 13, 12:30-1:30pm • Plenary Hall, Room 517
Elevating Radiology with SIGNA™ MR
Eric Stahre, President & CEO, GE Healthcare MR
Advances in Body MRI with SIGNA™ Premier and AIR Technology™
Utaroh Motosugi, MD, PhD, University of Yamanashi Hospital
Raise your MRI expectations – Insights into deep learning reconstruction
Pascal Roux, MD, Centre Imagerie du Nord
Augmented Cardiac MRI: Increasing scalability with deep learning-powered workflows
Albert Hsiao, MD, PhD, University of California – San Diego
SIGNA Pulse of MR
SIGNA Pulse of MR is published semi-annually by GE Healthcare and is designed to bring you the latest in MR news, clinical value, technical innovation and industry issues.
Don't miss another issue of SIGNA Pulse of MR!
View the latest issue or browse archived issues on our SIGNA Pulse of MR page.
Sign up for a complimentary subscription to SIGNA Pulse of MR!
Go Digital! Download the free SIGNA Pulse of MR App at either the Apple Store or Android Market or www.amazon.com. Now available as an application at no cost for either your Apple iPad or iPhone, Android mobile devices, or on your Kindle, the digital version of SIGNA Pulse of MR allows you to browse the latest news articles or look back through archived issues with the touch of a button.
Interoperability Conformance Statements

Interoperability is the sharing of information between medical devices and information systems. It is fundamental to GE's healthymagination objectives of lowering cost, increasing access and improving quality. Learn more about GE products' conformance to major interoperability standards and programs, and view available conformance statements for all of GE Healthcare's Magnetic Resonance products: