Q.Clear
---
Did you know approximately 70% of cancer patients don't respond to their first course of chemotherapy?
Accurately determining whether or not your patients are responding is critical, as enduring treatment is one of the toughest challenges they'll ever face. One form of response measurement is SUV, standardized uptake value. So we ask, "Do you know your patient's response score?"
What if we could offer a way of measuring response to treatment, via SUV, with PET reconstruction technology you can trust, helping to provide an earlier view of how well a treatment is working? With Q.Clear, we think it's possible. 
Quantitative SUV you and your patients can trust.
Benefits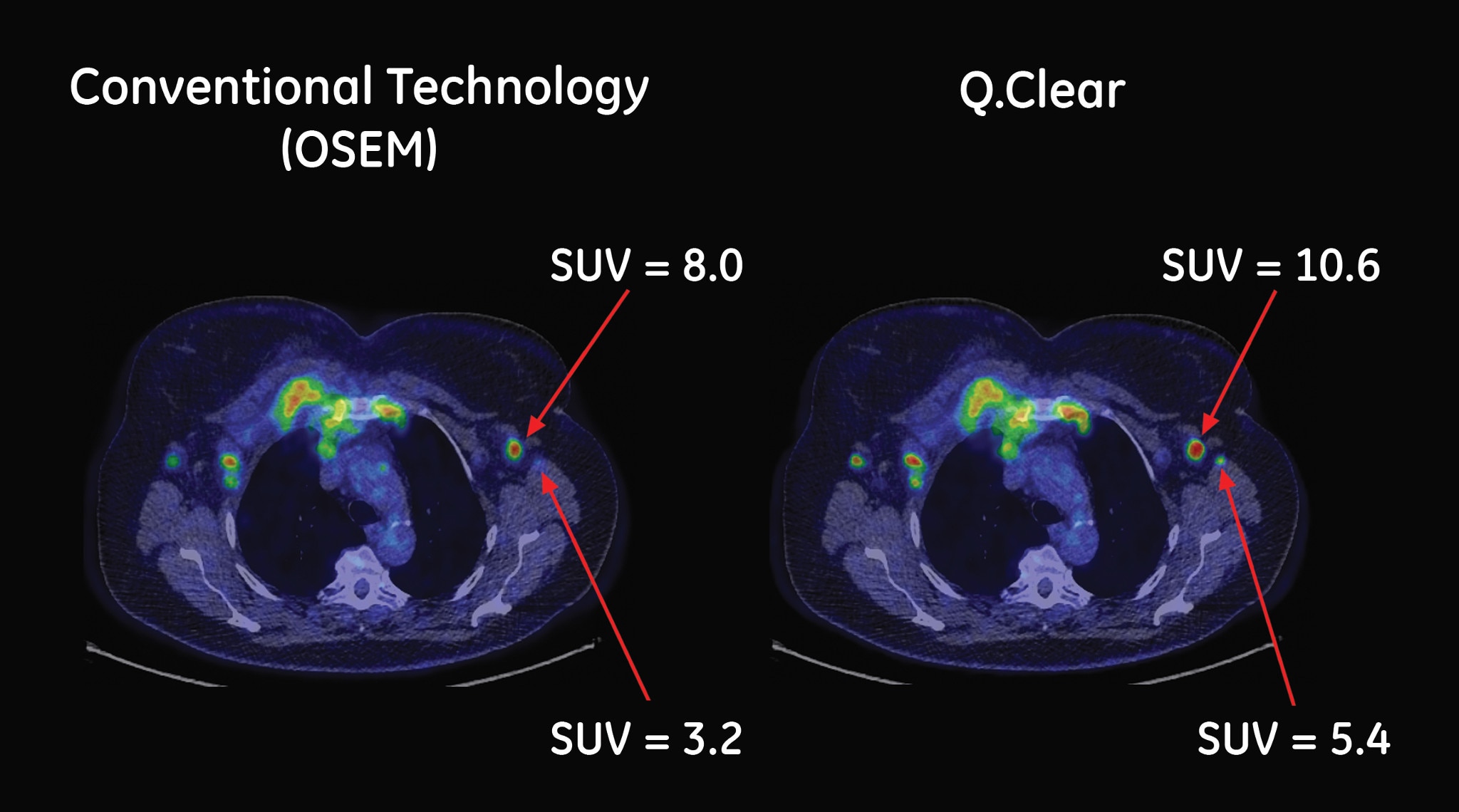 For the first time in PET reconstruction, no trade-off between excellent image quality and quantitative SUV accuracy.
Q.Clear, full convergence reconstruction, delivers fast and efficient reading for confident diagnosis and precise treatment response assessment. It provides up to 2 times improvement in both PET quantitation accuracy (SUVmean) and image quality (SNR).