PET Radiopharmacy
---
The true potential of PET is its ability to enable a true discovery. A true discovery is different, because it provides reproducible evidence that reveals a greater truth about the human body. A truth that has the ability to not only change the life of one patient, but to transcend an individual to benefit all patients.
Everything we do is with the purpose of providing you with the tools you need to go in search of true discovery.
For PET, it requires a commitment to making PET tracer production both accessible and reliable. With this as our focus for over 30 years, we have developed a wide array of ever-evolving PET tracer production technologies and the only complete PET solution in the industry. All designed to help you get your PET department up and running right away.
TRUE DISCOVERY AWAITS
It takes a certain kind of mind to go in search of true discovery, but these minds can be found throughout healthcare. They are the clinical researchers pursuing the development of novel tracers and the practitioners using FDG every day to monitor the progress of cancer patients. They are also the pioneering healthcare providers in developing regions who are ready to bring molecular imaging to their facilities.
The high sensitivity of PET along with the proven effectiveness of tracers like FDG make it a good choice for those in search of true discovery. However, the inherently short half-life of PET radioisotopes make it necessary to have access to a tracer production center. The need to invest in and operate these sophisticated labs can be daunting. With PET Radiopharmacy, our goal is to make PET more economical for those already using it and more accessible for those looking to pursue it.
Accomplishing this requires a holistic approach to PET. It means developing robust, easy-to-use cyclotrons and chemistry systems that can easily be adapted to new tracers beyond FDG. It also means being a single-source provider for every component of a PET facility from siting and licensing to equipment, training and servicing. By bringing everything together with our TRACERcenter solution, we are able to make PET more economical and more efficient.
Lastly, it requires a commitment to providing the best service possible to ensure your equipment is always up and running. This commitment goes hand-in-hand with our vision for a fully digital PET experience. Digital tracer production technologies provide our service team with real-time data to track trends and quickly identify potential problems.
Whether you are a researcher interested in novel tracers, or a pioneering provider looking to bring PET to your region, our tracer production technologies are designed to ensure you have the tools you need every step of the way to true discovery.

Cost-effective tracer production

Increased access

Single source solution

Best service possible

Fully digital experience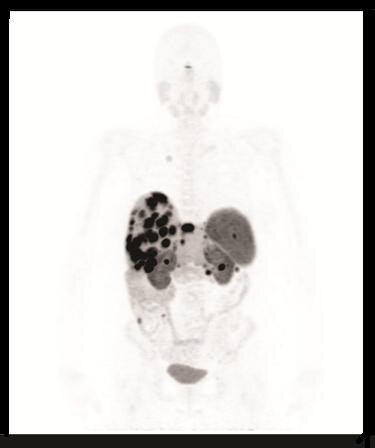 There has never been a better time to explore the clinical potential of 68Ga. This nuclide has shown incredible promise, but its use has been limited because its production requires a more costly generator that is difficult to acquire. With our PET tracer production technologies, that's no longer the case. Our PETtrace™ 800 Series of cyclotrons include 68Ga production capability. This means you don't have to rely on an in-house generator to produce this short-lived radioisotope. You can use your cyclotron, which is a much more cost effective and efficient solution. And now, you can purify and label it using a single cassette on our FASTlab™ Developer automated chemistry platform. Together, these PET tracer production technologies open up a whole new avenue to pursue true discovery with 68Ga labelled compounds.