Chest CT is an important tool in the management of patients with COVID-19. It is used to assess the pattern and extension of the disease on the lungs.
Head of the Cardiothoracic Imaging Unit at Cochin Hospital in Paris, Professor Marie-Pierre Revel has just initiated a clinical study on COVID-19 in which CT plays a crucial role, and which will certainly help us better understand patients' responses to the disease and develop tools to automatically assess disease severity.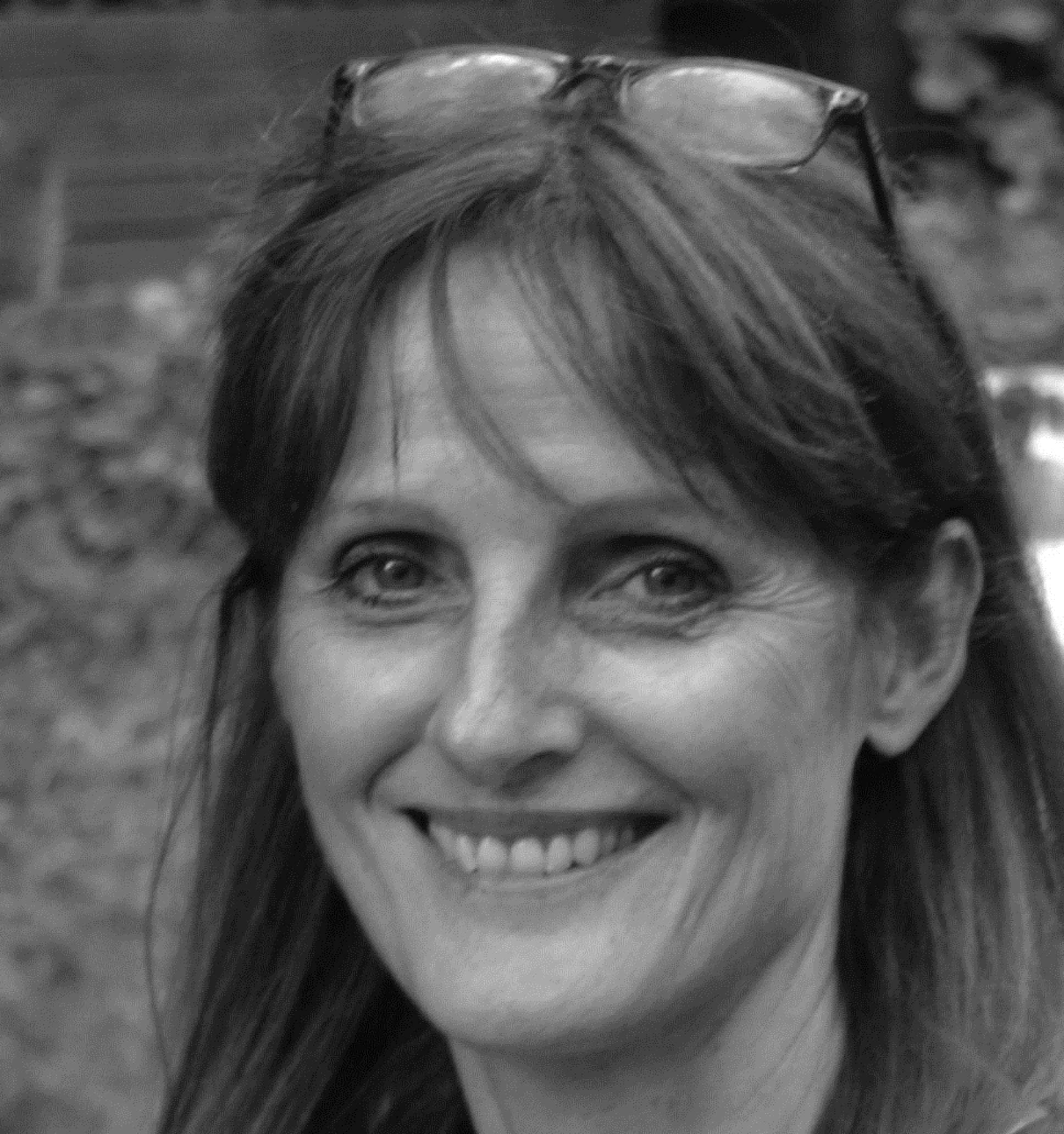 "The physician reading the CT scan is interested in identifying early signs of the disease and assessing its extent," explains Professor Revel. "But the scan also provides other patient data, allowing us to establish a severity score that can be correlated with the patient clinical course."
Based on 10,000 CT chest scans performed on patients with suspected COVID-19, the "STOIC" project will help create a database unprecedented in France to expand our knowledge of this disease and evaluate the contribution of artificial intelligence in the diagnosis and prognosis of the disease.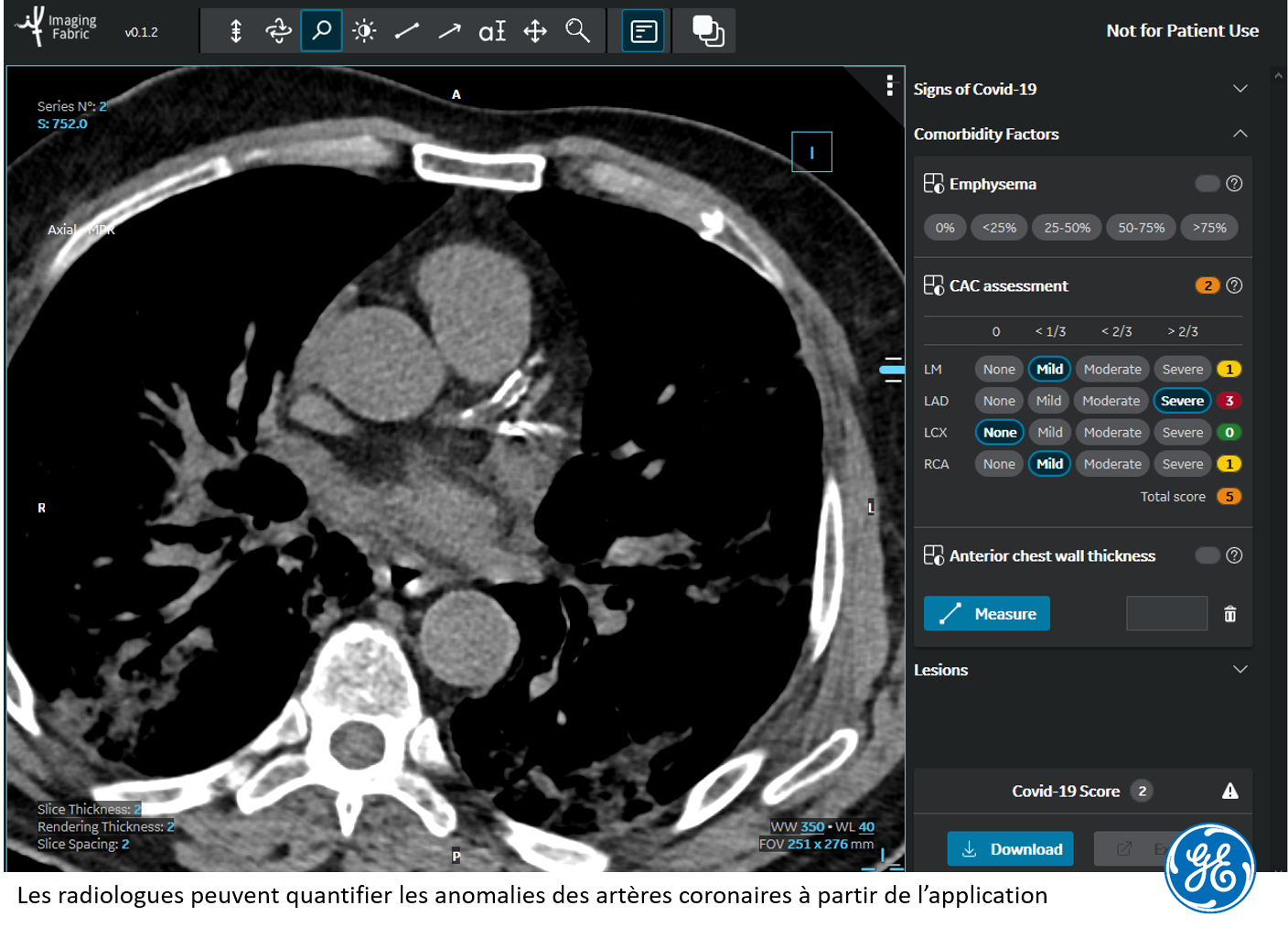 A group of 20 expert radiologists from the Société d'Imagerie Thoracique involved in this project are using a specific 3D image visualization web application, developed by GE Healthcare that enables the visualization of 3D images and remote annotation of lung lesions linked to the virus by bypassing the areas affected by the virus.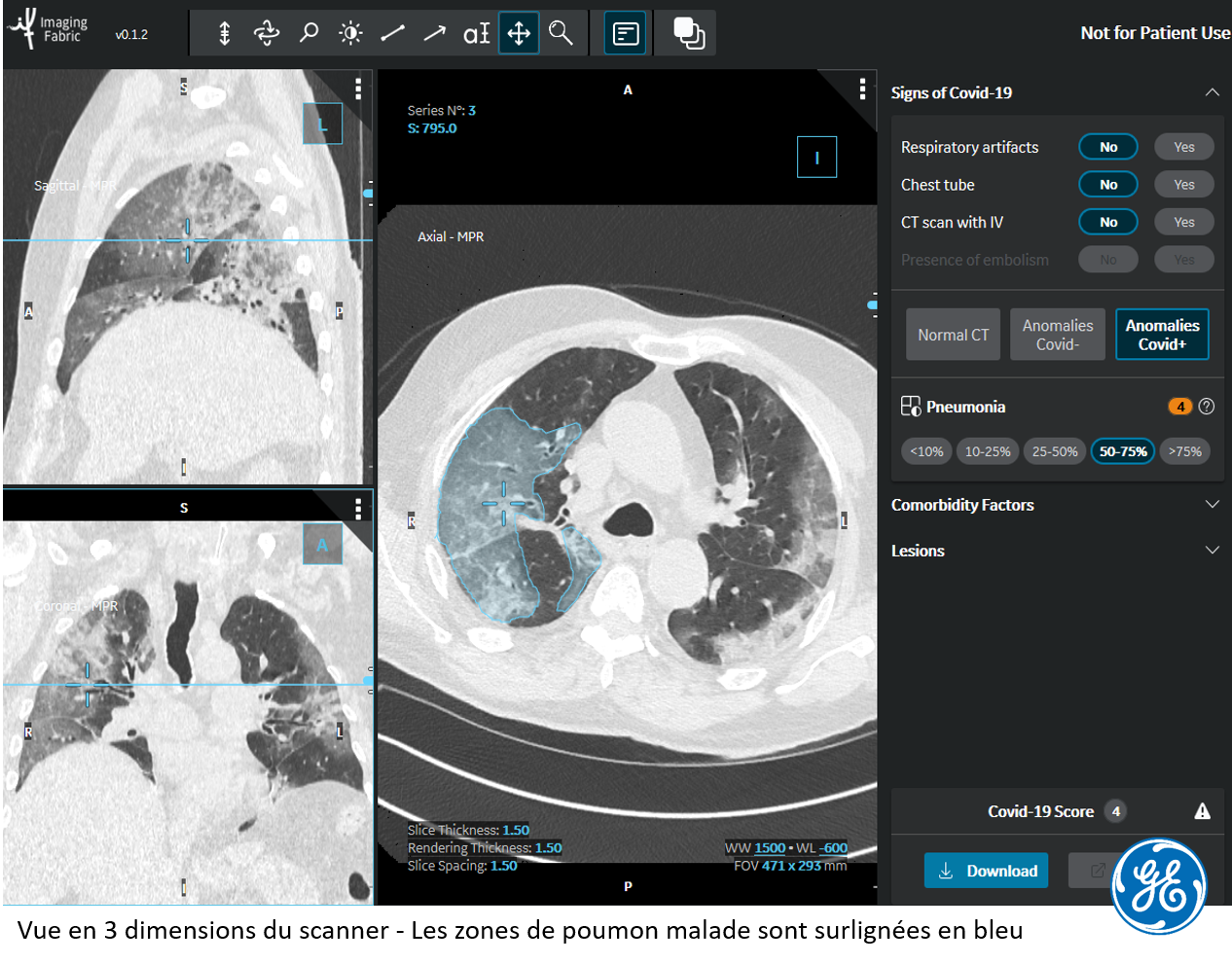 It also enables them to provide information on vascular, pulmonary, or overweight co-morbidity factors likely to influence the course of the disease, such as the appearance of the arteries, the appearance of unaffected lungs, or the amount of fat in the chest wall.
"All this data is now available and should help us better understand why some individuals develop a severe form of the disease." adds Professor Revel.
This database will be accessible to the scientific community and will make it possible to develop artificial intelligence solutions in order, for example to quickly and automatically quantify the extent and severity of injuries, to guide patient management, or to evaluate the effectiveness of the treatments implemented.
The data for the COVID-19 database will come from many public hospitals in Paris, but also from Rennes, Lyon and Strasbourg. 
The Assistance Publique-Hôpitaux de Paris and the Société d'Imagerie Thoracique collaborate with GE Healthcare, Orange Healthcare and TheraPanacea on the STOIC Project.