Fast assessment for tough decisions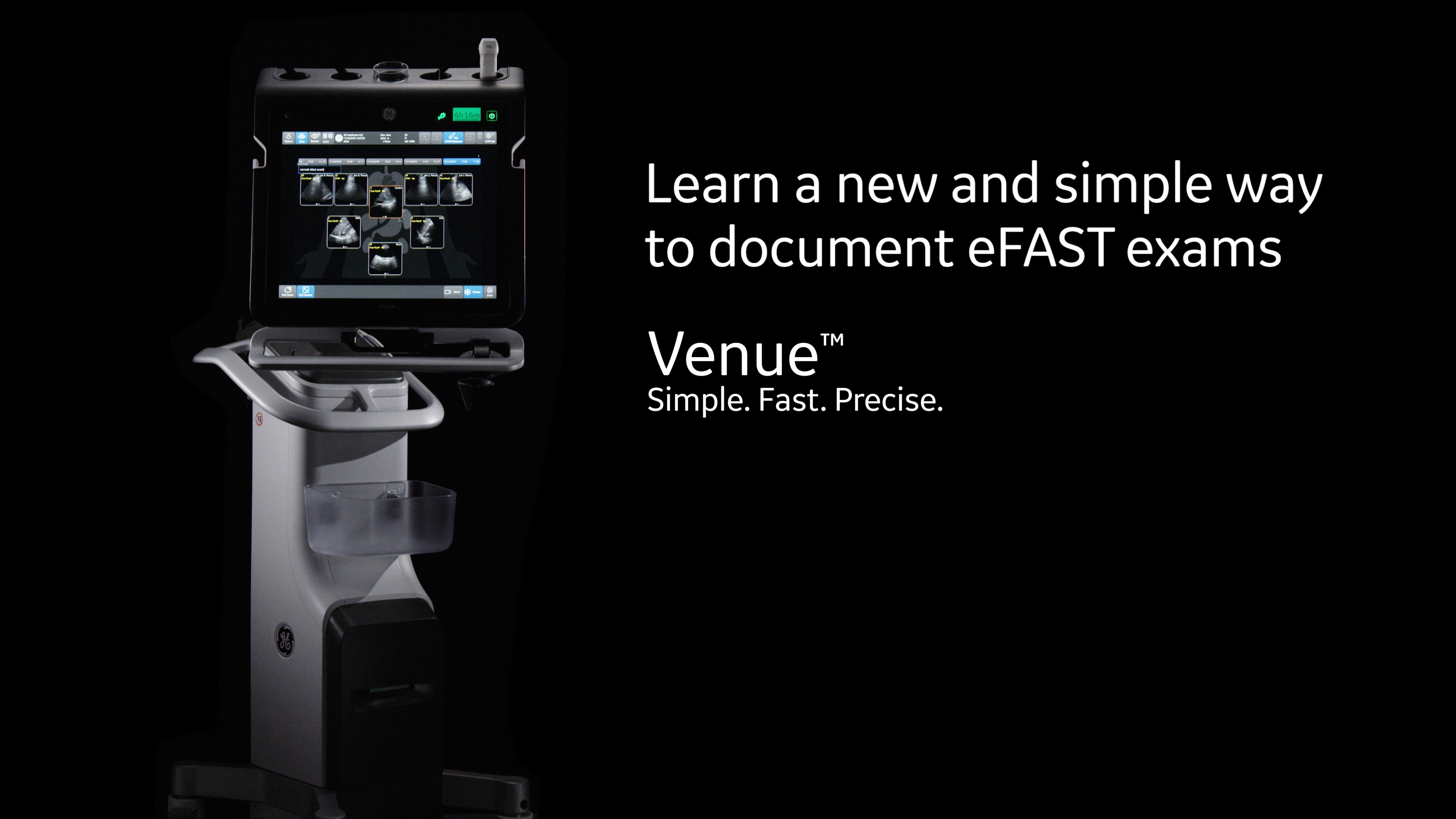 Introducing the NEW Venue eFAST Tool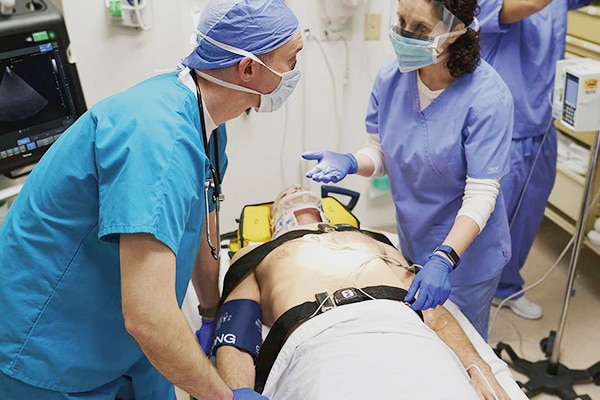 Venue Ultrasound: Shock Toolkit Demo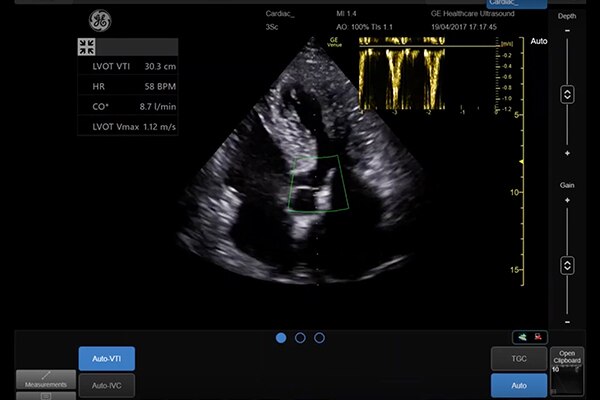 Heart pumping enough? Auto VTI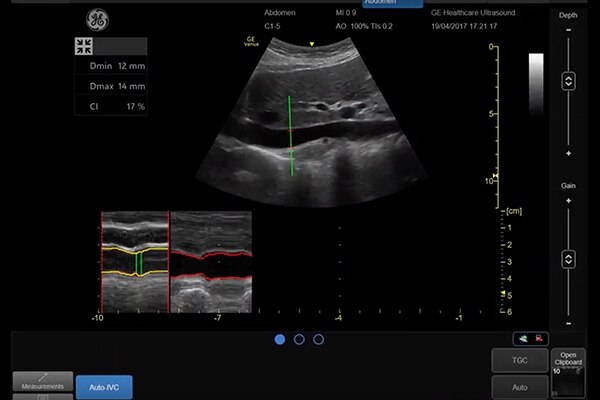 Enough fluid in the system? Auto IVC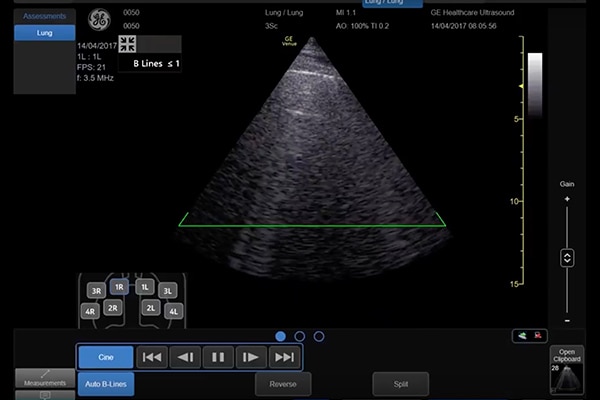 Fluid in the lungs? Auto B-lines
GE Healthcare Point of Care Ultrasound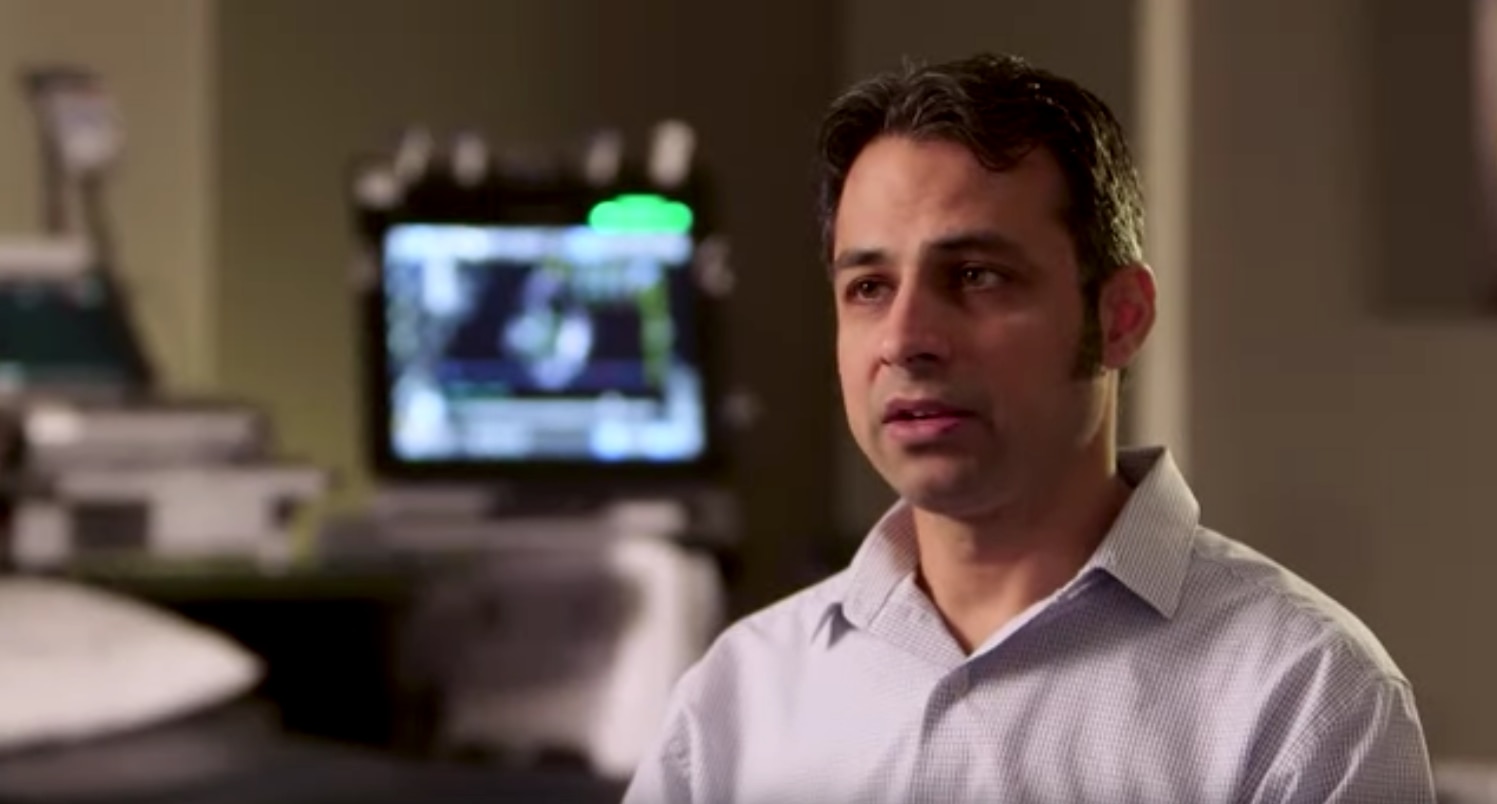 The Value of Auto VTI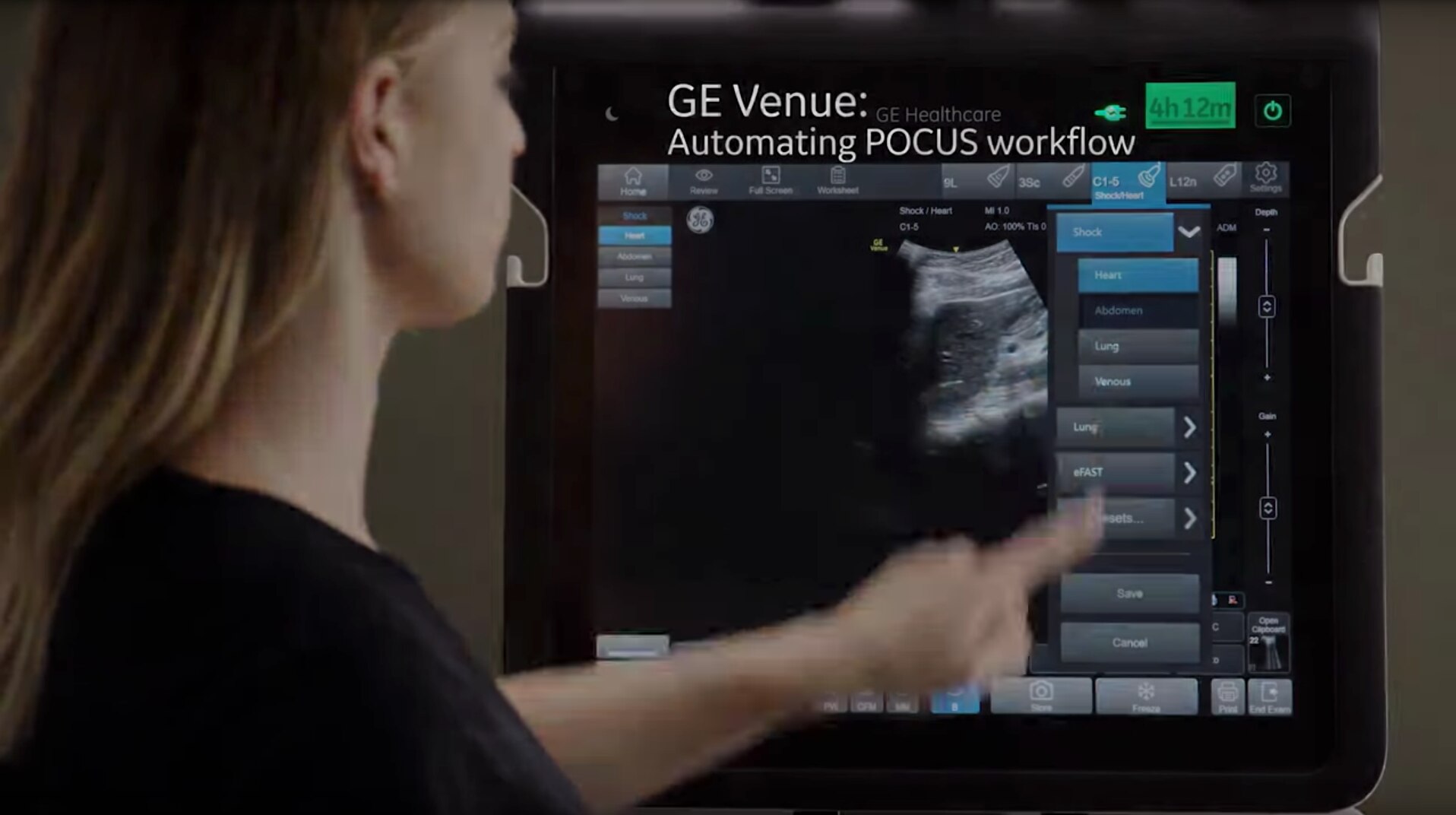 Venue Ultrasound Auto Workflows
Designed for emergency and critical care medicine
Gallery
Quickly trend VTI over time with the simple to use VTI Trending Tool.

Automatically highlight, count and show the image with the most B-lines using the Auto B-line tool.

Count on excellent color flow sensitivity to demonstrate regurgitant jets as in this mitral valve image with the 3Sc-RS

Visualize gallstones with confidence with the excellent contrast and spatial resolution of the C1-5-RS.

Calculate VTI and CO in one simple step using the Auto VTI Tool.

Quickly review all segments of the lung and follow up prior exams using the Lung Review .

Save time in that critical moment by automatically calculating the collapsibility index of the IVC using the Auto IVC Tool.

See the fine detail you need when evaluating the eye with the L12n-RS.

Confidently see the hyperechoic inflammatory change in the appendix with the excellent contrast resolution of the L12n-RS

Clearly display free fluid in a positive FAST exam with the excellent contrast resolution of the C1-5-RS
The Inspiration for Venue

Watch the discussion with Venue's Chief Engineer
Designed for the critical moment
Emergency medicine

Venue was inspired by the needs of emergency medicine physicians and features a robust selection of automated tools and workflows to help you quickly assess your patient's medical status in the critical moment.

Venue features algorithms that help simplify complicated steps during a patient evaluation. Integrated, color-coded quality indicators support your collection of meaningful data during rapid assessments for improved accuracy and reduced variability. Its durable yet streamlined design and intuitive interface make Venue ready to go when you are.

Critical care

Venue provides the Point of Care tools needed to guide your management of critically ill patients without exposing them to lengthy transfers outside the department.

Designed to fit into the tight spaces associated with critical care, Venue can be used at the bedside to evaluate interventions, monitor changes in patient status, and help identify rapid data points if patient status declines.

With its touch-screen interface and streamlined design, Venue supports your infection-prevention efforts with easy cleaning and reduced places for bacteria to grow.

Anesthesiology

From ultrasound-guided nerve blocks to vascular access to cardiac and lung assessments, Venue helps anesthesiologists make fast clinical decisions with confidence.

Its advanced design, intuitive interface, and automated tools help you identify nerves and surrounding anatomy quickly and clearly—on virtually all patient types. Venue's tools also provide key information to diagnose and manage adverse pulmonary and cardiac events during perioperative care.

Venue was designed to help anesthesiologists improve patient comfort, increase productivity, and decrease the risk of complications.

Learn More
Tough, secure, and built for self-service
Making Venue tough

We started with the assumption that Venue would take a BEATING So we tested it until it broke, redesigned, and tested again.

Making Venue Tough

And then we back it with a multi-year warranty*

Download the durability whitepaper

*Availability may vary by country. Check with your local GE Representative to confirm your local service offering.

Security

Venue is the most SECURE point of care ultrasound system we've ever made.

GE Healthcare's threat monitoring team is constantly vigilant.

We will deploy security upgrades as new threats are identified.

Download the MDS2

Designed for self-service

WHEN THE SYSTEM NEEDS CPR?
We hope it never happens, but if it does, you get to choose how you want to run the resuscitation

We built Venue to be serviced by people with basic mechanical skills.

Most operations require no tools.

Some require a screwdriver.

You choose

Self-Serve. We ship parts to you overnight OR have GE technicians do the work for you.
Venue and the EM & CC caregiver community
Research with GE
Do you have a specific research interest that impacts the critical patient? Call us at 866-281-7545 or click the submit email button to have us contact you about your research proposal.
Submit Email