HDlive Technology
YOUR VISION - NEW PERSPECTIVES
Having more information can help enrich clinician-patient communication and facilitate a more complete understanding of exam results. With Voluson's ™ suite of HDlive ™ technologies, reveal a unique clinical perspective of fetal and female anatomy that brings unprecedented anatomical realism to surface, vascular, and internal structures.
Powered by Voluson's Radiance System Architecture, HDlive utilizes a combination of advanced skin illuminating and shadowing techniques to expose possible hidden details for a deeper understanding of relational anatomy and developing structures.
ILLUMINATING THE FINE DETAILS
While conventional ultrasound rendering uses a fixed light source reflecting light off the skin surface, HDlive delivers customizable virtual light sources. Select light target area, direction, and intensity to highlight depth perception and internal structures.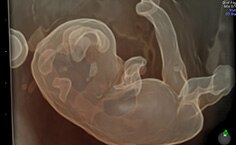 HDlive Silhouette - Dynamically apply transparency to rendered structures for a more thorough view of anatomy from a solid surface structure to developing internal anatomy.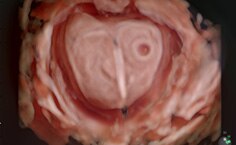 HDlive Studio - Illuminate fluid and anatomy with up to three independent light sources of variable intensity to focus on even the tiniest of structures.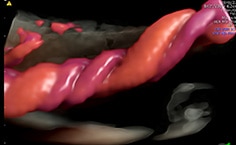 HDlive Flow - Clearly display vascular structures and orientation with greater dimension and illumination.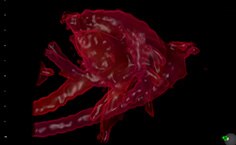 HDlive Flow Silhouette - Visualize blood vessels and fetal heart flow to provide greater insight transparently through vascular anatomy.
SonoAutomation
STREAMLINING EVERYDAY WORKFLOW
Patient demands and time pressures are high. To succeed, your practice requires exceptional and efficient imaging - helping you to provide answers for your patients while managing your busy practice. With easy-to-use automation tools you can streamline your workflow, decrease exam complexity while increasing consistency. Voluson's Sono-Automation technologies help improve reproducibility of obstetric and gynaecologic exams while documenting for quality assurance purposes, helping you accomplish more each day while empowering you to deliver the best care to your patients.
GAIN CONSISTENCY WITH AUTOMATION. Easy to use tools to help reduce keystrokes and enhance patient care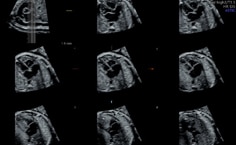 SonoVCAD™heart (Sonography-based Volume Computer Aided Display heart) Enhanced volume automation to help standardize orientation of the fetal heart by providing recommended views obtained from a single volume or STIC acquisition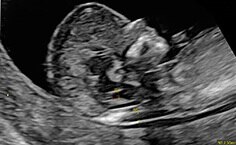 SonoNT™/SonoIT (Sonography-based Nuchal /Intracranial Translucency)
Semi-automatic, standardized measurements of nuchal and intracranial translucency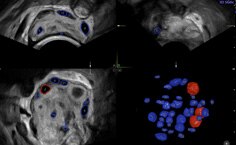 SonoAVCantral (Sonography-based Automated Volume Count)
Easily assess ovarian reserve by automatically counting antral follicles in the ovary and categorize into user defined size groups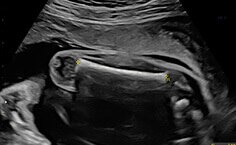 SonoBiometry
Performs semi-automated biometry measurements to help reduce keystrokes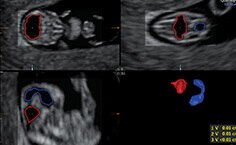 SonoAVC™general (Sonography-based Automated Volume Count general)
Innovative tool to help provide visualization and measurement of hypoechoic structures within anatomy such as the fetal brain, kidneys and gynecological sonohystograms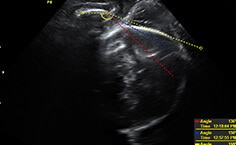 SonoL&D
Confidently measure fetal head progression, while automatically documenting the labor procedure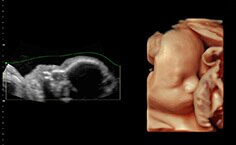 SonoRenderlive
Simplifies volume rendering by automating render-line placement in 3D and 4D imaging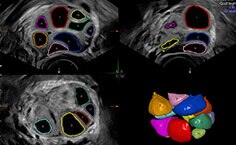 SonoAVCfollicle Sonography-based Automated Volume Count follicle)
Automatically calculates the number, dimensions, and volume of hypoechoic structures in a volume sweep to help monitor patient follicles faster
3D Printing
DISCOVER MORE THAN YOU IMAGINED
3D printing technology is creating new advancements in the healthcare industry and is proving to be an asset in developing new medical applications and in enhancing patient satisfaction. With Voluson™ ultrasound systems, you can explore the possibilities of 3D printing for research, clinical prototyping, and even parent bonding. As the first and only women's health ultrasound systems to offer full mesh exports directly from the system, you are ready to move your practice and patient care in new and innovative directions.
CUTTING-EDGE PERFORMANCE. NEXT LEVEL PATIENT CARE. Explore 3D printing for clinical prototyping, research, and parent bonding
3D printing technology has made great strides in recent years and is used for everything from additive manufacturing to custom art design. The healthcare industry is also harnessing the 3D printing potential to improve patient lives through prospects including prosthetics and surgical planning. Voluson, the leader in 3D/4D imaging, is keeping you at the forefront of this emerging technology by providing the ability export files directly from the system to instantly 3D print projected and full data sets. Downloading directly helps save time and reduces complexity versus using external post processing software.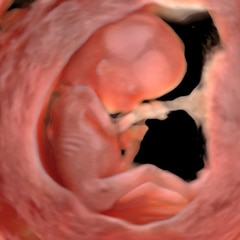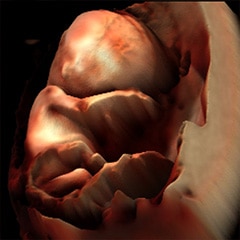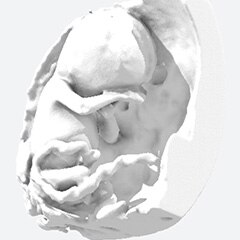 Projected mesh data sets produce surface renderings without overhanging elements. Therefore, only leading edge surfaces will be generated. This simplified 3D print type is useful in facial, limb, and general anatomical structures.
Full mesh data sets produce overhanging, free standing structures in addition to the surface views. Demonstrating spaces and cavities, this 3D print type is useful when analyzing fetal anomalies such as cleft lip and spina bifida.
In addition, full mesh export files can be generated from color, inversion, and glass body data sets - clearly demonstrating fetal blood flow as well as vessel and surrounding structure relationships.
Mesh exported files can be used with 3D modeling software to further analyze and process for research purposes. Because these mesh files are exported directly from the Voluson ultrasound system to USB or 4D view without necessary manipulation, you can import the files right into a 3D printer for completion.
Voluson ultrasound systems support several file formats including:
.stl - (STereo Lithographie)
.obj - (Alias Wavefront OBJect file format)
.ply - (Standard PoLYgon File Format)
.3mf - (3D Manufacturing Format)
.xyz - (Point Cloud File Format)
The most common are .stl and .obj. The advantage of .obj is that it contains the ultrasound skin rendering information for unique results ( e.g. Sepia, HDlive etc.). However, surface rendering data can only be realized in projected mesh.
Voluson systems also offer an export of the volumetric data in DICOM® format (Enhanced Ultrasound Storage; Supplement 43). Useful for research studies, this data can be imported by 3rd party post processing software for conversion to a surface model and refinement for a specific 3D printer.
* Note: With 3D printing rapidly evolving, we refrain from recommending printers.
Gallery
Voluson E6

Voluson E6

Voluson E6

Voluson E6

Voluson E6

Voluson E6

Voluson E6