Discover how our expertise can help to provide solutions for your multi-brand probes such as GE Healthcare, Philips™, Siemens™, Aloka™ and other.
Improve cost efficiency by choosing the right probe care solution adapted to your budget needs.

Increase confidence in your diagnosis by ensuring your probe is performing correctly.

Maximize Continuity of your clinical activity by protectively monitoring the performance of your probes.
Explore our multi-brand probe care solutions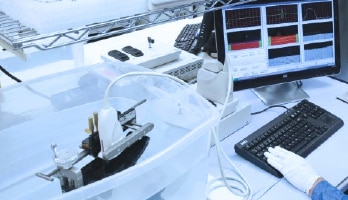 REPAIR & REPLACEMENT
Our team will guide you through the right solution depending on the issue faced. For any solution you choose, we guarantee you that all probes are qualified by our GE Quality Management System before being sent to you.
Learn more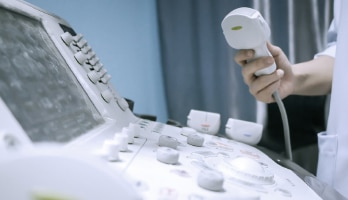 LOANER
We provide you with a loaner while your defective equipment is being taken care of.
Learn more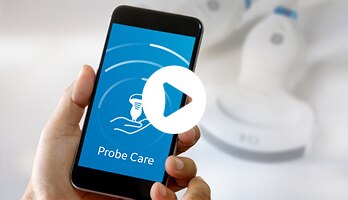 PROBE CARE APP
Download the Probe Care app, you will be able to access educational content that will help you maximize your probe performance, benefit from educational resources on the recommended care, handling and maintenance procedures of your probes.
Also, if you have any doubt about the level of performance of your probe, raise a request in the Probe Care app and benefit from our Unisyn expert's first opinion service, for free. No matter the model, no matter the brand.
Learn more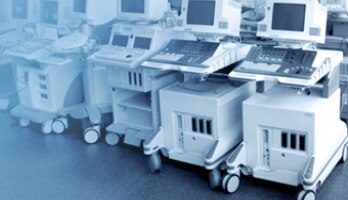 FLEET HEALTH CHECK AND FLEET MANAGEMENT
We propose you a comprehensive health check of your fleet of probes that can help you reduce the incidence of damaged probes in use and the possible misdiagnosis and re-examinations.
Also, Unisyn can support you in managing your entire fleet of probes in a proactive way to help you run your clinical activity with a high level of confidence.
Learn more
Probe Care Centers of Excellence
In our 4 probes repair center around the world, we have capacities to repair multi-brand probes:
GE™, TOSHIBA™, SIEMENS-ACUSON™, HITACHI™, ESAOTE™, FUJIFILM-SONOSITE™, SAMSUNG-MEDISON™, HP™, PHILIPS™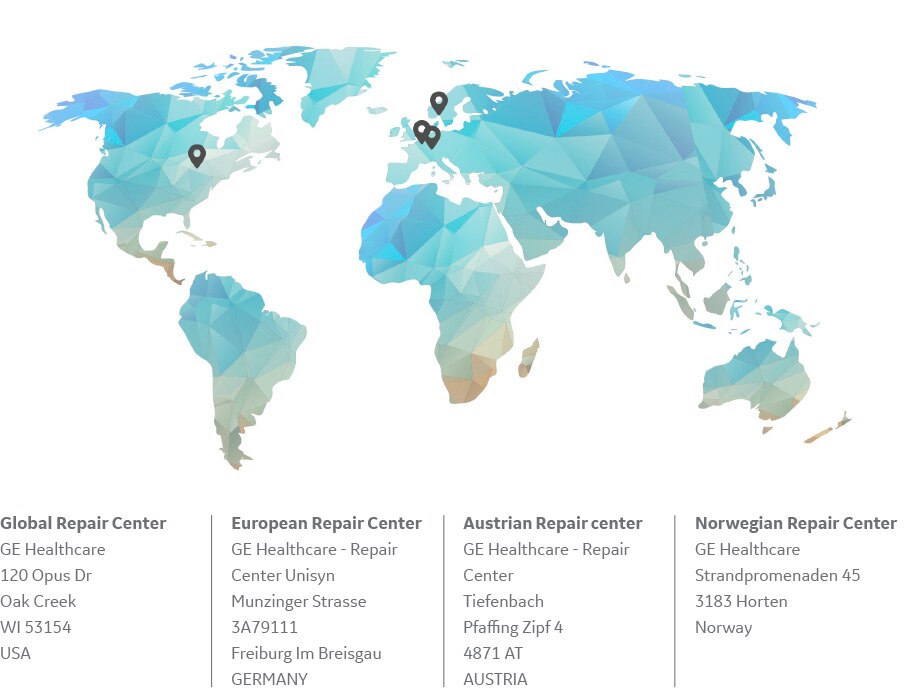 Partner with us for multi-brand probe repair
QUALITY YOU CAN RELY ON
• Over 70 experts with more than 5 years of experience in probe repair
• Over 650 probes available in our loaner pool
• Over 3.500 probes diagnosed and repaired each year
• Unique diagnosis & repair procedures helping us ensure the repair quality and helping you make no compromise on patient safety
• All probes are qualified by our GE Quality Management System before being sent to you.
TM Trademark of General Electric company. All third party trademarks are the property of their respective owners.