How it works
VolumeRAD Digital Tomosynthesis
VolumeRAD provides multiple images of the anatomy in a single sweep at a low dose, including chest, abdomen, extremities and spine.
During the sweep, up to 60 ultra-low dose exposures are obtained. Similar to CT exams, the acquired data is then reconstructed into a set of tomographic images (parallel to the detector plane). These images, in DICOM format, can be reviewed sequentially on the acquisition console or on any standard PACS review workstation.
Acquisition sweeps can be performed either at the wall stand or at the table. There are four sweeps available
Wallstand Horizontal Sweep: Horizontal sweep of the tube for supine imaging at the wall stand (requires extended arm and mobile table)
Wallstand Vertical Sweep: Vertical sweep of the tube for upright imaging
Table Horizontal Sweep: Horizontal sweep of the tube for supine imaging
Wallstand Cross-table Sweep: Cross-table sweep of the tube for cross-table imaging at the wall stand
Lung
VolumeRAD for lung nodule detection
The detection of lung nodules and subsequent patient management can be difficult with traditional chest radiography.
A recent international multicenter clinical trial has demonstrated that GE Healthcare's VolumeRAD* Tomosynthesis imaging of the chest offers improved detection and management of patients with lung nodules compared to conventional radiography.
>> View the New Clinical Indication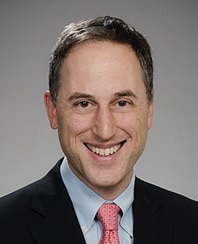 Greg Kicska, M.D. PhD.
Thoracic Imaging, Department of Radiology
University of Washington, Seattle, WA
Click to watch the online webinar
In this webinar learn how one of the top academic radiology departments in North America is using VolumeRAD Digital Tomosynthesis to improve the detection of small lung nodules. Dr. Kicska, Associate Professor of Cardiothoracic Imaging at University of Washington discusses the advantages and limitations of Digital Tomosynthesis and how this cost-effective technology could be used to resolve inconclusive x-rays "here and now", with minimal added radiation. Dr Kicska discusses:
Basic principles of digital tomosynthesis, its advantages and limitations compared to standard radiography and CT
Clinical cases where VolumeRAD is used to detect pathologic conditions of the chest
Emerging applications of digital tomosynthesis in thoracic imaging
Some interesting clinical cases



[1] No clinical evidence has been established supporting the following claims in patients with active lung or pleural disease that could obscure pulmonary nodules, including fibrosis, emphysema, compressed lung, scarring, severe lung disease, and in patients with objects in or around the lungs that could obscure pulmonary nodules. The effectiveness of the device may vary depending on nodule prevalence and type.
[2] Defined as a recommendations for further advanced imaging, based upon the Fleischner Society guidelines for pulmonary nodule management. MacMahon, Heber, et al. "Guidelines for Management of Small Pulmonary Nodules Detected on CT Scans: A Statement from the Fleischner Society." Radiology 237.2(2005):395-400.
Orthopedic
VolumeRAD for orthopedic practices
"We're saving the doctor time, we're saving the patient time, we're getting to the diagnoses more quickly, more effectively"
David E. Quinn, M.D., Board Certified Orthopedic Surgeon at the Capital Region Orthopaedics, Albany, NY.
Today orthopedic specialists rely on standard radiography for diagnosing skeletal trauma, monitoring bone union, and evaluating the success of surgical interventions. Advanced medical imaging is often ordered for complex cases that radiography cannot solve. These additional imaging modalities may result in higher radiation exposure, higher imaging costs, and a delay in diagnosis & treatment that could also mean more anxiety and discomfort for the patient.
VolumeRAD digital tomosynthesis can be used to detect and monitor complex fractures and implants whilst being competitive when compared to other imaging modalities on radiation dose, workflow and economics.
Orthopedic Applications of VolumeRAD Digital Tomosynthesis: Virtual panel discussion
In this virtual panel discussion and clinical case review, learn how a top academic department of orthopedic surgery and a leading orthopedic center in the US are using GE's VolumeRAD Digital Tomosynthesis in their practice.
Panelists:
Additional Webinars:
Track Record
A track record of innovation
GE has over 10 years of experience with VolumeRAD Digital Tomosynthesis and we are proud to have served clinicians and patients across the globe by bringing 3-dimensional imaging into the digital radiography suite.

The principles of tomosynthesis were known for many decades as a technique to produce section images of the anatomy. The development of new generation flat-panel detectors opened the door to practical clinical applications. GE Healthcare's breakthrough came in 2005 with FDA's 510(k) clearance of "Revolution XR/d Digital Radiographic Imaging System with Tomosynthesis" - the first solution to bring volumetric imaging into a fixed digital radiography suite. R&D efforts continued and in 2013 GE announced the results of the Vortex study showing superior lung nodule detection sensitivity of VolumeRAD compared to conventional chest X-ray.
Over a decade and 1200 installations later, we are proud to see that VolumeRAD is used in a variety of clinical situations across the globe including chest, abdomen, extremities and spine imaging. With over 50 peer-reviewed publications to date, VolumeRAD is also the subject of a growing number of scientific studies investigating its ability to provide three-dimensional information at lower dose and potentially lower cost than other advanced imaging modalities.
But our focus is on looking ahead. Our mission is to continue to touch the world with earlier answers and more hope to improve health and extend life.

Click on the infographic below to learn more on the key historical events around VolumeRAD
Reimbursement




REIMBURSEMENT INFORMATION FOR DIGITAL X-RAY TOMOSYNTHESIS (DTS) WHEN UTILIZED FOR THORACIC OR ORTHOPEDIC X-RAY EXAMINATIONS

Your focus is on what is best for the patient. You work hard to deliver high-quality care as fast and as cost-effectively as possible. Understanding appropriate coding and coverage is essential for managing your practice.

The Reimbursement information below addresses coding, coverage, and payment for digital x-ray tomosynthesis (DTS) for chest and musculoskeletal (Orthopedic) examinations. While this advisory focuses on Medicare program policies, the information may also be applicable to selected private payers throughout the country. For appropriate code selection, contact your local payer prior to claims submittal.
Gallery
VolumeRAD

VolumeRAD

VolumeRAD