Each one brings something unique to the family
It all links up to a simply better image
Experience versatility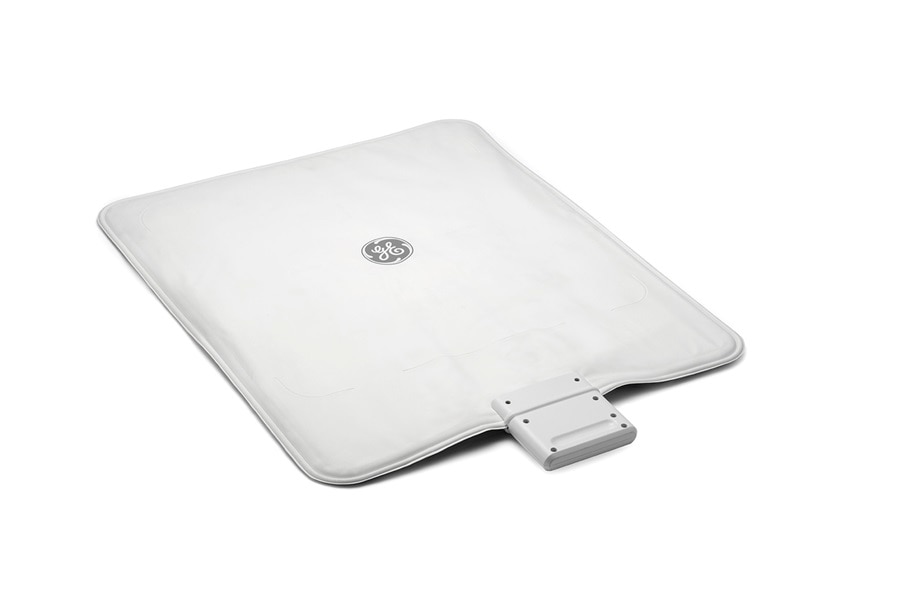 VERSATILITY
Get closer with adaptive MR
Comfort
Like being wrapped in a blanket
Design
Every time we found ourselves starting to compromise, we started over
Technology
This simple loop breaks every mold
E-mode electronics Its small size is its biggest strength

Housed within this miniaturized module are some of the most advanced coil electronics ever developed. Our proprietary E-mode electronics reduce current noise, boost linearity and improve tolerance to varying coil loading conditions. It makes the most out of every centimeter to reduce component volume by more than 60 percent.

Conductor loop Flexibility that's way ahead of the curve

Sometimes the right material can be the linchpin to a breakthrough innovation. For AIR Technology™, it was the conductor material for the loop. Lightweight and bendable, this series of linked resonators replaces what used to be rigid circuit boards and lumped components. It's the flexible core of our form fitting coil design.
It turns out you can out-engineer conventional wisdom
Get closer to what you need to see
Intelligent productivity improvements.
AIR x™
Intelligent MR slice prescription
Consistently superior IQ.
AIR™ Recon
Make no substitutes for image quality
Clearly consistent images
Hear from your peers
GE SIGNA™ Premier with AIR™. Testimonial video from Hospital Quirónsalud, Madrid

Dr Gerhards, Radiologisches Institut Dr. von Essen, Germany

AIR Technology™ at ERASMUS MC, Rotterdam, NL – Overview

AIR Technology™ at ERASMUS MC, Rotterdam, NL – Radiographers' perspective

AIR Technology™ at ERASMUS MC, Rotterdam, NL – Radiologists' perspective

GE Symposium at ECR 2019 – How MRI with AIR Technology™ brings comfort, speed and quality
AIR™ Behind The Scenes Film

AIR™ Animation

AIR™ First Clinical Impressions Video

History
**Not CE Marked. Not Available for sale in all regions.
*Compared to previous generations of conventional coil technology