Benefits
Every patient becomes the point of care

We designed our digital mobile X-ray system, AMX 240, with these complex care areas in mind. Its high-resolution 100 micron digital detectors, FlashPad™ HD, enable you to see fine details with exceptional contrast.

Technology that adapts to the environment you need it in

AMX 240 includes two different detector sizes. They are thin, light and can be used with your surgical table to quickly get the image you need. In most cases, you can slide the 14-inch by 17-inch detector directly in the surgical table or position with accessory positioners. Its unique, adaptive, wireless technology enables automatic channel switching to improve image transfer and avoid wireless interference with other surgical equipment on the hospital network.

GE Healthcare Mobile X-ray: Ukiah Valley AMX 240 Customer Story

Whiston Hospital UK | AMX 240 | Upgrade Experience to Mobile X-ray DR Systems from GE Healthcare

North Memorial Health Hospital Testimonial

- Renee Turcotte, Imaging Supervisor

- Megan Howell, X-ray Technologist

- Kim Welsh, X-ray Technologist

Listen to our experts at North Memorial Hospital talk about their experience with their portable X-ray. Hear how the reliability, image quality and ease of use is allowing them their department to be more efficient.

Dr. Vo

AMX 240 Pediatric Imaging Testimonial

- Dr. Vo, Chief of Pediatric Radiology, Pediactric Diagnostic and Vascular Interventional Radiologist, and Associate Professor of Radiology.

Hear our expert discuss how our FlashPad HD Detectors and Helix Advanced Image Processing provide high quality images at the low dose needed for pediatric patients.

AMX 240 St. Luke's Bethlehem Testimonial

- Donna L. Nagle, RT (MR)(R)—Radiology Manager

- Dr. Dean Tyrell, D.O., Radiologist

- Jennifer Murphy, CNMT, RT (R,N,CT), Imaging Supervisor

Listen to our experts at St. Luke's Bethlehem discuss the reliability and durability of our AMX 240, along with our image quality and FlashPad HD's.
AMX 240 - Elevating the way you work with quick workflow solutions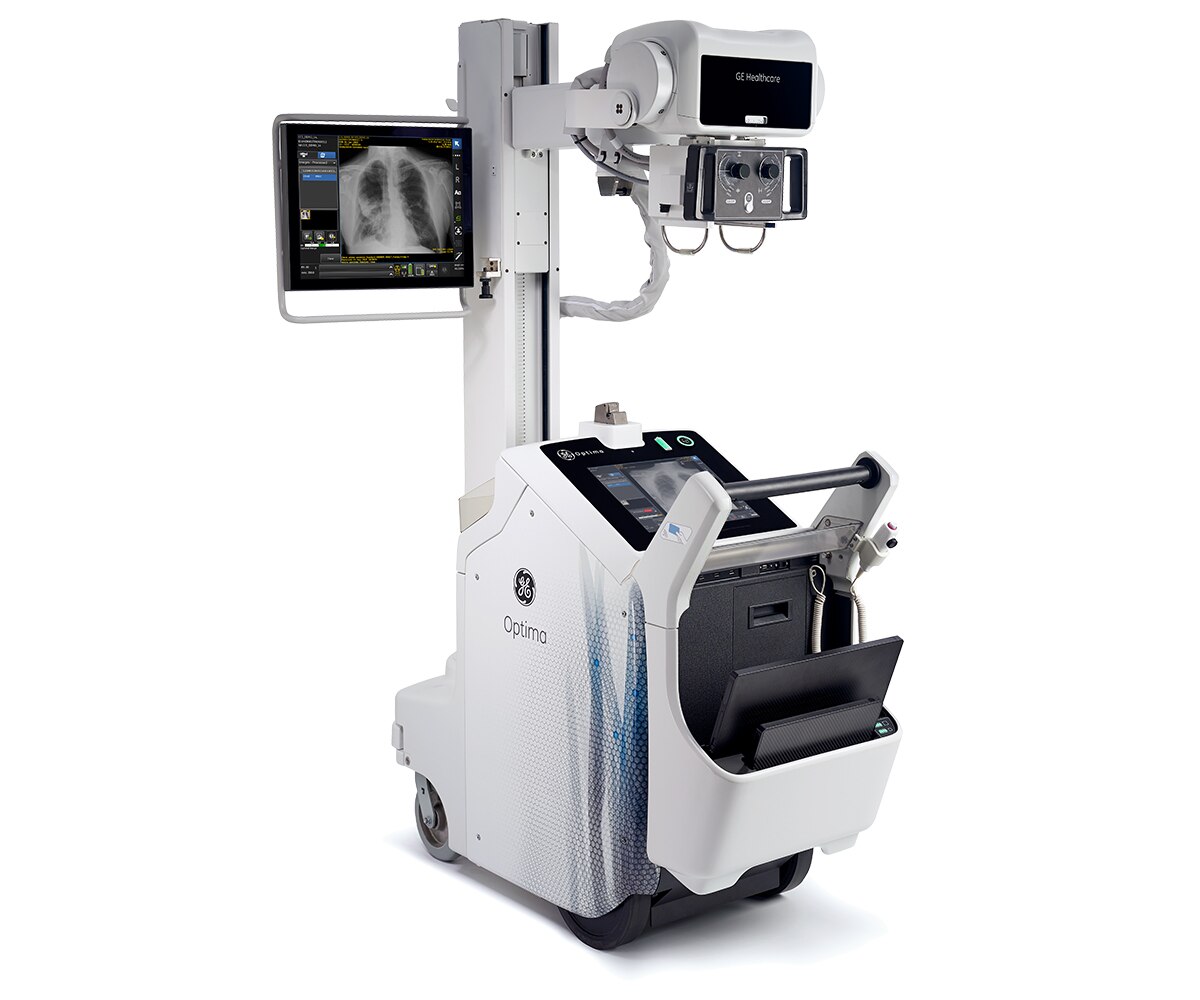 Get the diagnostic clarity you need from that first X-ray
Up to 40% improvement in detectability of fine structures²

Extraordinary anatomical detail at low dose in every X-ray image

Consistent brightness and contrast

Quadruple your resolution

Exceptional dose-efficiency for your tiniest patients (and the large ones too)

Excellent handling of metal implants
Critical Care Suite¹

GE Healthcare's X-ray systems are "Getting Intelligent!", with Critical Care Suite1 applications dedicated to bringing AI capabilities, at the point of care, to help the clinical care team prioritize cases that present critical findings in frontal chest X-ray images.

QuickEnhance: Point of Care imaging solutions at your fingertips

QuickEnhance offers anatomy specific customized visualization of lines, instruments, implants, and more.
Data isn't just about looking backwards. It helps you plan the future.
X-Ray Quality Application featuring Repeat Reject Analytics

Zero in on root causes of rejects, enhance training, drive efficiency, and help reduce dose.
AMX 240 is compatible with GE's X-Ray Quality Application featuring Repeat Reject Analytics. Connect automatically to compatible X-ray systems and use web-based dashboards to manage quality assurance. Uncover the root cause of rejected X-ray exams, plan targeted training, and help reduce unnecessary radiation dose.

iCenter asset management software platform

Optimize utilization of your X-ray equipment. Balance workload using the full power of healthcare data analytics.
iCenter™ empowers you with data and analytics for valuable insights into the utilization and workload of your X-ray assets to help when making strategic decisions concerning workflow optimization.
X-ray service and support

Our X-ray systems, applications and support never rest so you can focus on your patients.
GE X-ray machines are fully supported by over 2,700 expert field engineers you know and trust. Our Advanced Service Technologies3 help you maximize uptime and ensure your X-ray system is ready when you are.

Insite remote connectivity

Remote diagnostics and troubleshooting for fast resolutions, often without a field engineer visit.
Remote applications assistance with engineer connecting online in real time.

OnWatch proactive monitoring, helping detect issues so they can be resolved before downtime occurs.

iCenter asset management software platform with detailed service records, contract information and device utilization reports—all available anytime through a web portal.

Education

Get the education you and your team need to stay sharp.
From intensive technical and clinical product training to our extensive continuing education opportunities for technologists and radiologists, we can help you meet your training needs, online and onsite.
1. K183182
2. Source:
GE Healthcare whitepaper: High resolution for improved visualization.
November 2017 Baker et al., 2013 ; Rosso et al., 2002; Kumar et al., 2003 ; Roll et al., 2012